How To Choose The Right Stem Cell Bank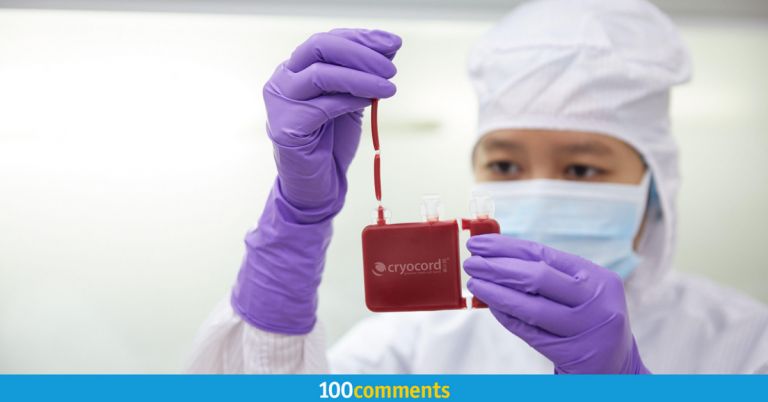 By now many have heard about the
stem cells
 and how they've been used to treat blood disorders such as leukaemia, lymphoma and congenital immune system disorders. The next step would be knowing how to choose the best possible stem cell bank so that one's investment is protected until such a time when it is required. It is recommended that parents start their search as early as possible so that by the time the mother is in her second trimester, she is ready to enrol in the stem cell banking. Here are some important things to consider before making the final selection:
1. Sustainability Matters
The customer's relationship with the stem cell bank is a lifelong bond. There is no point in going through the effort of collecting and storing one's baby's stem cell when one cannot even be sure if the company will still be there in the long haul. A reputable company will have procedures in place to ensure that they will still be operational when their services are most needed.
Revenues of a stem cell bank mainly come from the services of collecting, processing and cryopreservation of stem cells. Most banks offer several options for annual storage fee and attractive discounts are given for upfront lump sum payments. As an added security, there is one stem cell bank in Malaysia that places their prepaid storage fee in a trust fund, to ensure the continued sustainability of the business.
2. An Uber Clean Laboratory
A good stem cell bank guarantees that the stem cells are processed and stored in a cleanroom environment with a very low level of pollutants including dust, foreign microbes and particles. A cleanroom is where levels of contamination are kept within strict limits and is defined by the number of particles per cubic meter. The air in our typical environment has 35,000,000 particles per cubic meter.
A Class 100 cleanroom contains less than one hundred particles larger than 0.5 microns in per cubic foot of airspace, which is equivalent to ISO Class 5 cleanroom. A Class 1000 cleanroom has less than 1000 such particles per cubic foot, while a Class 10,000 cleanroom has less than 10,00 particles per cubic foot. Many stem cell banks in Malaysia operate in Class 1,000 cleanroom laboratories. However, there is one company in the country that operates at Class 100 cleanroom environment, which in turn greatly reduces the chance of contamination during stem cell processing.
3. Treatment Ready
When collecting umbilical cord blood, there is an option to collect the umbilical cord tissue, which is the youngest and most primitive type of Mesenchymal Stem Cells (MSCs) harvested from the human body. It is able to help in repairing damaged tissues and differentiate into many cell types such as heart, bone, nerve, cornea and cartilage.
It is not sufficient to just collect and store the tissues. A good stem cell bank also offers tissue dissociation and cellular expansion services. Only through tissue dissociation, the properties, viability and cell count of MSCs can be identified. Typically, treatments generally require higher cell numbers than those isolated from the original cord tissue. Therefore, the expansion of cells before storage is important to ensure enough cells are available when needed, especially during an emergency.
Additionally, in order to perform cell culture and expansion, the stem cell bank's laboratory must possess Current Good Manufacturing Practice (cGMP) certification.
4. Strategic Location
It is important to know exactly where a stem cell bank is located especially when it comes to the availability of an uninterruptible power supply to ensure the viability of the stored stem cells.
Cyberjaya's infrastructure offers which a dual-feed power supply and a reliable backup power supply – this means close to zero downtime due to potential power failures as compared to any other stem cell banks located elsewhere. One of the largest stem cell banks in the region is currently located in Cyberjaya.
A Stem Cell Bank to Consider
Founded in 2002, CryoCord has a strong presence in Malaysia and South East Asia. Harnessing the miracle of stem cells through their state-of-the-art technology, they have a proven track record of helping satisfied customers treat cerebral palsy, leukaemia and thalassemia. More than 60,000 clients have trusted CryoCord's incomparable expertise, professionalism, integrity and top-notch facilities to store their precious baby's stem cells. To date, there are many successful transplants performed worldwide and the numbers are growing.
For more information, visit www.cryocord.com.my.