How to Choose the Best Painting Service Professionals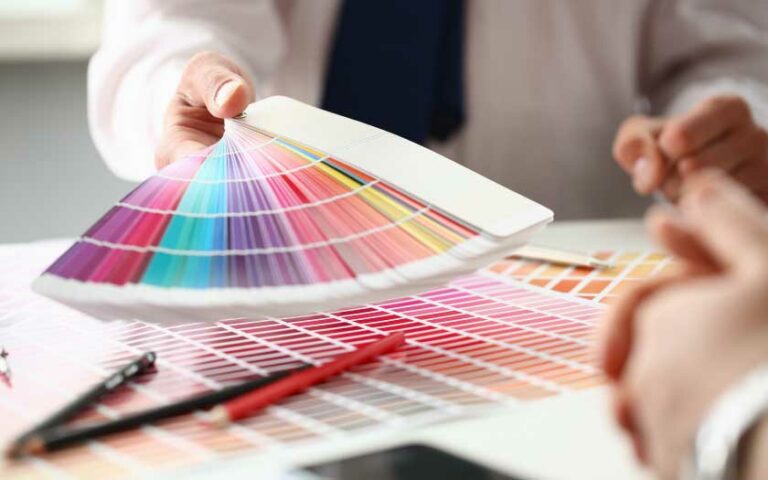 The best painting service professionals will brighten up your home and make it feel like yours. Take some good advice and call in the experts to get the job done right.
Why can't you do the job yourself and save a little bit of money? Painting sounds like a fun DIY project, doesn't it? Think again. It might seem like you're saving, but you're losing time, your peace of mind and, if you make a blunder, the very money you thought you'd save!
Why do we say you're losing time with a painting project? Firstly, the pre-prep takes a lot more time than it seems. Filling in the holes, getting a primer on, wondering how long to wait before you get the next coat on – an inexperienced painter wastes a lot of time on this. The professionals, who have trained in painting and done it countless times, are experts and know all the techniques to get it done quickly and efficiently so that you can enjoy your beautiful new home. On top of this, they are dedicated to finishing the job, so they will focus whole days on it. If you take on the project by yourself, you might not have that dedicated time.
Professional painters are guaranteed to do a good job – they pay special attention to the small details involved to transform your walls into masterpieces in their own right. Professionals take your wishes and needs and have the expertise to bring your vision to life – something which you might try but fail to do. They pick the best colours and most suitable paint for your walls and paint, spray or apply it with any other technique you choose. They will also offer value-added services and tips like prepping the wall to stretch the paint's longevity.
Another plus-point of hiring a professional paint expert is that they have the tools and equipment to do a complete job. Painting work requires more than just paintbrushes and paint. Protective gear, patching tools, caulking, different applicators and specialty tools … you will most probably only use them every few years or so, so why waste money buying them? The professional have the tools and know how to use them expertly. They also have the experience to know how to paint clean edges, reach those awkward nooks and crannies, when to give the wall extra primer, and when to use an extra coat of paint.
Finally, mistakes are bound to happen at some point. If you are doing the job yourself, you'll waste a lot of time and money redoing it. Not only is a licensed professional painter bound to fix any mistakes, they are covered for any damages or injuries incurred, protecting you and your money. You won't have to worry at anything at all.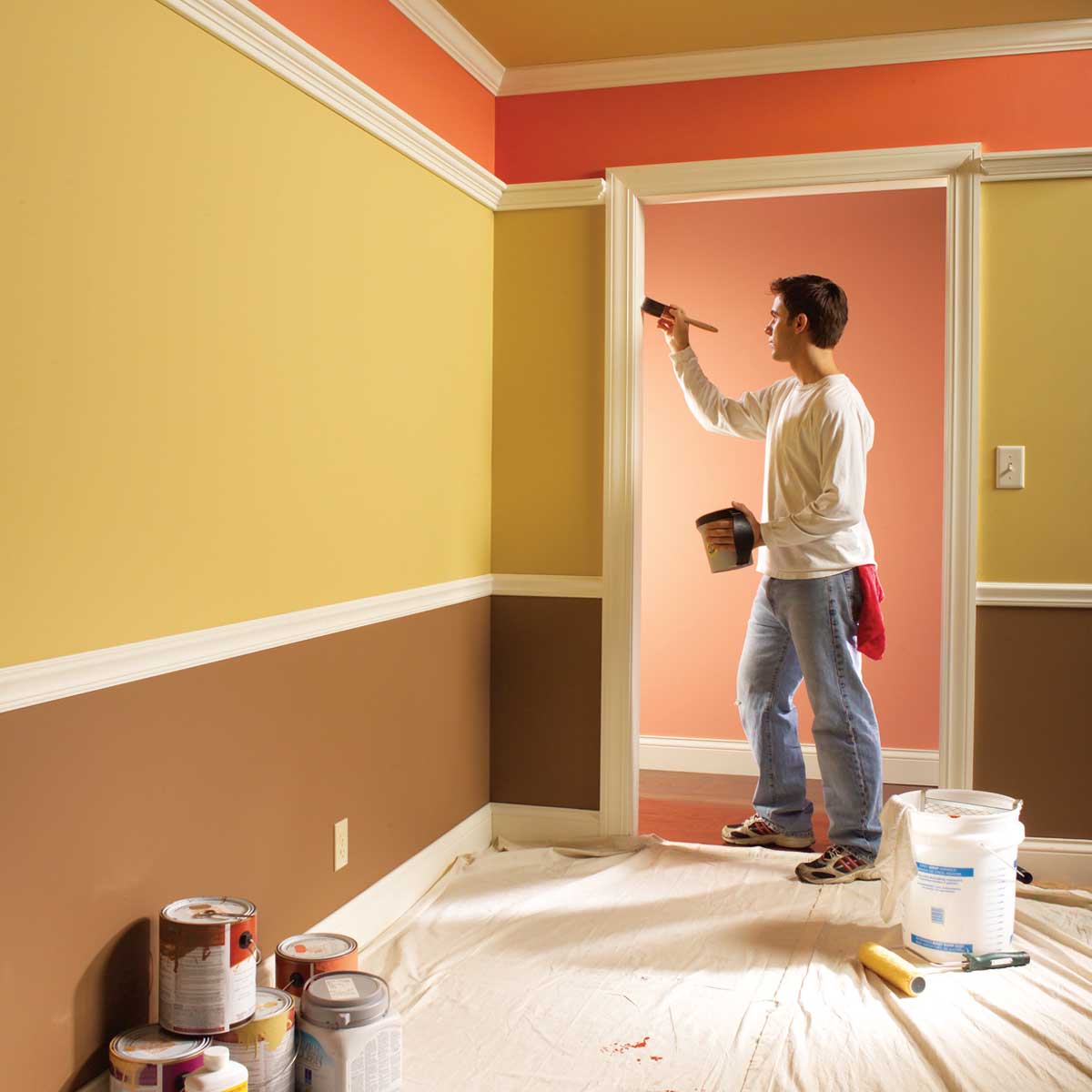 What Should I Expect with Painting Service Professionals?
The best painting service professionals do more than just paint the walls. Here is what to expect:
Conduct a pre-job visit to determine job scope and generate an estimate.
Read blueprints or instructions and examine surfaces to decide the scope of the work.
Prepare the site for painting – cover fixtures and furniture, lay down floor protection, etc.
Prepare the surfaces to be painted – remove old paint, scrape, sand, clean, etc.
Fix inconsistencies in surfaces to be painted – fill holes and cracks.
Mix paint to the correct colour and texture.
Paint surfaces with the several coats of paint.
Apply finishings.
How Do I Choose the Best Painting Service Professional?
Reviews & References
Online reviews are the easiest way to gauge a company's reputation. Look at those found on the company's website and pay particular attention to those with pictures so you can see the work for yourself.
Ask the company for references for clients of their previous work. Approach references and ask about their experiences with the company. Were they professional, thorough, trustworthy? Can you see the finished product? How was it one year down the line?
How Long Have They Been Around?
A company that has been around for more than 5 years is more likely to be serious about their work and in it for the long-haul. They would have valuable experience to apply to your job, and be able to tackle most eventualities as they come about. The professionals of a company with longevity will have more training and certification, and a solid reputation. Companies that have built up a solid standing will also be able to negotiate better with suppliers.
Quality Work & Guarantees
The aim of the best painting service professionals is to please their customers and ensure that their work is stellar. They know their reputation is on the line, so their professionals are trained to do a good job and leave your house looking beautiful. This also goes for their customer service department. They are a company's front line, so observe how they talk to you. Are they willing to answer questions? How do they deal with your requests or any requirements outside their normal job-scope?
If a company is confident in their work, they would offer guarantees on their jobs. Look for companies that are proud to offer guarantees and, when you interview them, ask how they these guarantees would be applied. How would they handle post-job issues?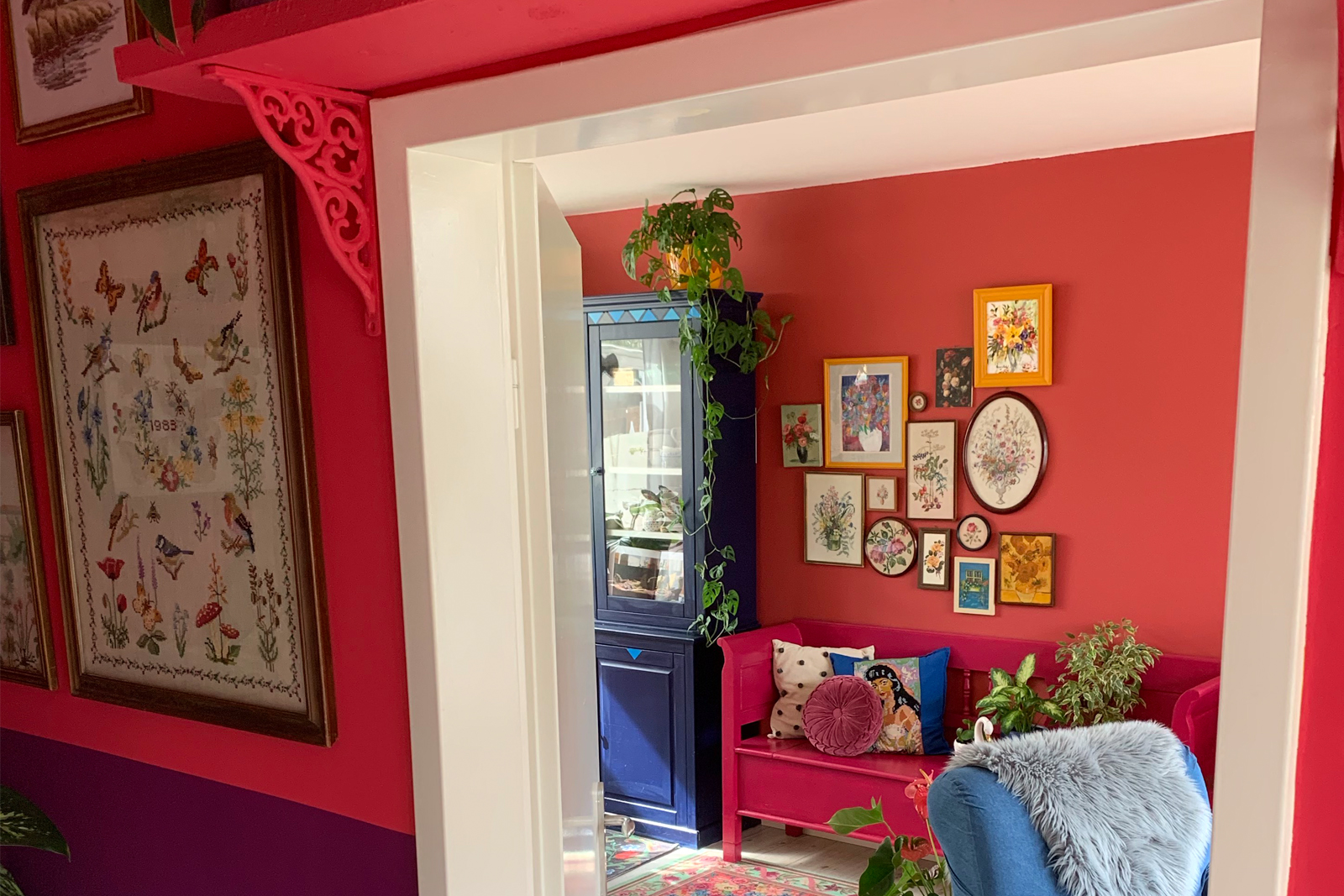 What Materials Do They Use?
Quality work is only worth it when done with quality materials. What materials do the company use? What would they choose for your job specifications? Research a little into the better quality materials in the market to ensure that you are getting the best from the company.
Some companies manufacture their own materials. You should still try to find out more about them – through online research or asking around on industry chatrooms.
How Do They Estimate?
Make sure you are offered a detailed estimate for the job before you hire a company. Will the company patiently take you through their estimate and answer any queries you might have? If they are impatient with your questions, they might not be the right fit for you. One more thing to look out for – is the company confident enough to encourage you to compare their estimate with those of other companies? If you find a competitive estimate, some good companies might even offer to match the lower quote.
Will They Consult Well With You?
The best painting service professionals will consult with you to see what mood you want to create in the rooms that you wish to paint. They will advise you on the best colours, based on your requirements, and the best types and brands of paint for the job. Make sure they take you through what each colour choice involves – matte paint will be treated differently than satin paint, for example. They will also advise you on what to expect to make your requirements a reality (e.g. If you are looking to lighten the colour of your walls, extra coats of paint are required).
What Are the Prices I Might Expect?
* Home interior room and walls RM4,000 – RM11,200
* Home exterior siding RM6,800 – RM16,000
* Small home project RM1,400 – RM4,400
* Mural RM3,200 – RM6,800
* Ceiling RM600 – RM1,400