How to Choose the Best Lock Installation Service Professionals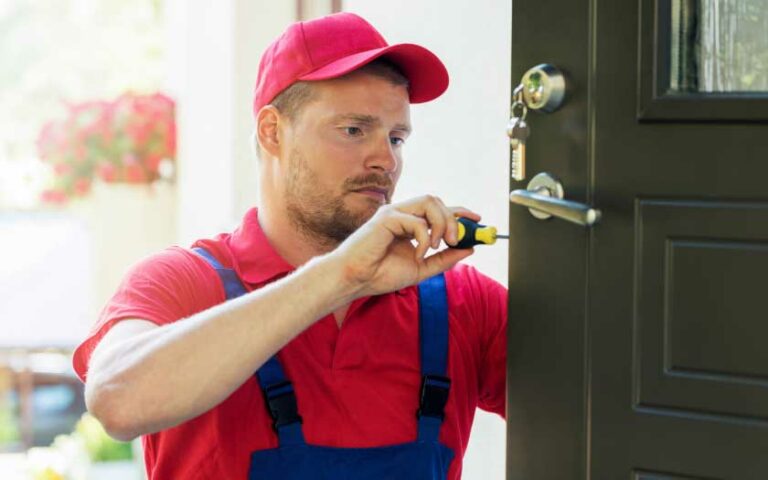 The best lock installation service professionals will keep you and your family safe and sound.  It sounds easy enough to install a lock, but do you really want to be fiddling around with a lock and potentially not installing it properly? Your family's safety is at stake!
If you think about it, a locksmith's job is not only to install the lock. They focus on security, so they will look at your home's overall security and advise and recommend the best security system for you. Perhaps you want to consider optical door viewers? Have you thought about how strong your door is? Professional lock installers would have access to a wide range of locks for all purposes, and they would work with you to pick the right ones for your security needs. They would also be knowledgeable about other security systems like alarms or smart lock devices. Think about the future too. If you build a relationship with a professional locksmith now, you will have someone to turn to for future security issues, or in an emergency.
The highest quality lock will only be as effective as their installation. You wouldn't want to have problems will an ill-aligned deadbolt, would you? The best lock installation service professionals will measure, align, drill and place the lock using exact measurements, giving durable and functional security. They will check that everything is in good working order and, if there are any issues later, you can call them back to help. You wouldn't have that backup if you do your own installation.
Leave it to the professionals, they are equipped with professional-grade tools and years of experience in security hardware installation. They have the right drill to drill into any type of door without ruining it. If you door isn't quite flush with its frame, they can handle it. DIY mistakes can be dangerous, cause damage and cost you money. Remember, this is a matter of security, so if you need to get new parts to reattempt an installation, your home is left wide open in the meantime.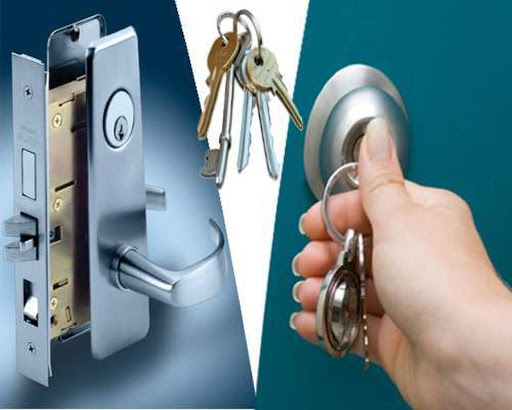 What Should I Expect with Lock Installation Service Professionals?
The locksmith will remove the old lock if necessary. They will then match the lock with your key, if so required, and measure the space for the new lock. If new holes need to be created or the current hole enlarged, they will do that next.
The diameter of the hole connecting the doorknob to the lock is checked, as well as the distance from the edge of the door to the centre of the hole. For some thinner doors, a custom cut plate will be added. After the lock has been installed, its handedness can be adjusted accordingly.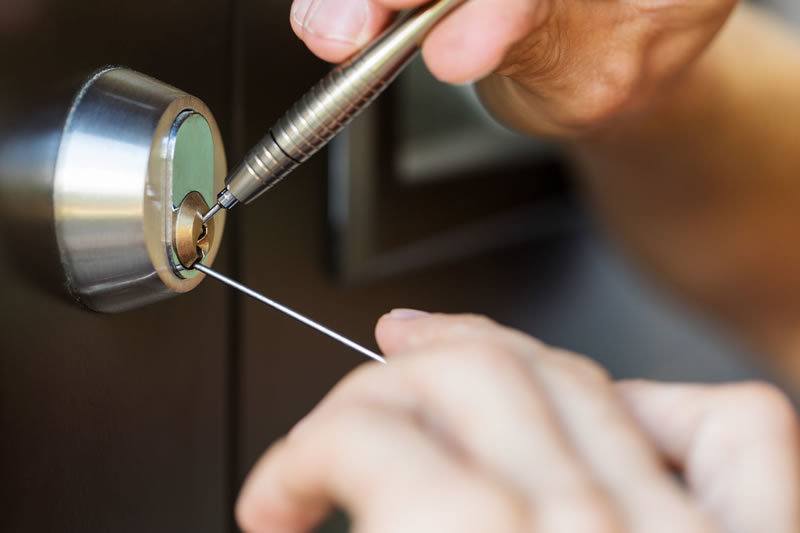 How Do I Choose a Suitable Lock Installation Service Professional?
Go To the Reviews, Ratings, and References
In this day and age, most people go online for recommendations and reviews. Check out the companies' websites and reputable review blogs for reviews, but don't necessarily go for companies that seem to have many 5-star ratings and glowing reviews. Also look out for 3-4-star ratings and look for reviews that highlight the positives and negatives of the company so that you can have a realistic idea of what to expect. Don't forget to ask the companies for references who you can approach for feedback.
Go Offline
If possible, ask the references if you can view their completed work. Aside from previous customers, the obvious people to talk to about their first-hand experiences with good locksmiths would be your friends and family. They would also know you and your concerns, expectations and your home, so they would be more likely to recommend a suitable professional. You would also be able to see the completed work at their homes.
Go Local
Often, scammers go big – nationwide. They flood the internet and directories with their advertisements on the premise that if it hits the eye, it will stick to the brain. They promise top-quality products and exceptional services at amazing prices, but ultimately perform very bad quality work and leave you with faulty products that you have to replace. On top of that, they will find some way to slap exorbitant prices and hidden fees on you. It's safer to go to your local locksmiths directly recommended by someone you know. If you are sourcing online, make sure you ask the company for references and contact those references directly.
Check Credentials
Another way to avoid locksmiths with bad reputations is to check their credentials. Locksmithing, like any other industry, evolves, and professionals need to keep updated on the latest developments in their industry. At the very least, an accredited locksmith will have the basic knowledge about the trade. Go for accredited professionals who are certain to have the know-how and are vetted by the relevant trade organisations.
Look at Their Product Range
There are pros and cons to engaging a specialist who works with only one type or brand of lock. The pro is that they would have in-depth knowledge about that product, and would probably be able to offer you a lot of tips about maintenance and supplementation. The con is that you might be narrowing your choices without doing sufficient research. A company that deals in a wider range of products should be able to advise you about the pros and cons of each type of lock and each brand, thus giving you a clearer idea of what's the most suitable for your security needs.
How Do They Do with Questions?
You're fully within your rights to ask as many questions as you want about the safety and security of your home. The best lock installation service professionals will patiently answer all your queries and have some questions of their own. They wouldn't assume they know what you want. Observe how the company's call centre representative answers your initial call. Do they ask the right questions? When you meet with the locksmith, how do they take feedback? You have to be comfortable with the company in charge of your security!
The best lock installation service professionals will also answer security questions in general, drawing from their vast knowledge in the field. If you build a good rapport with them, they can give you good tips about security that you had never even thought of.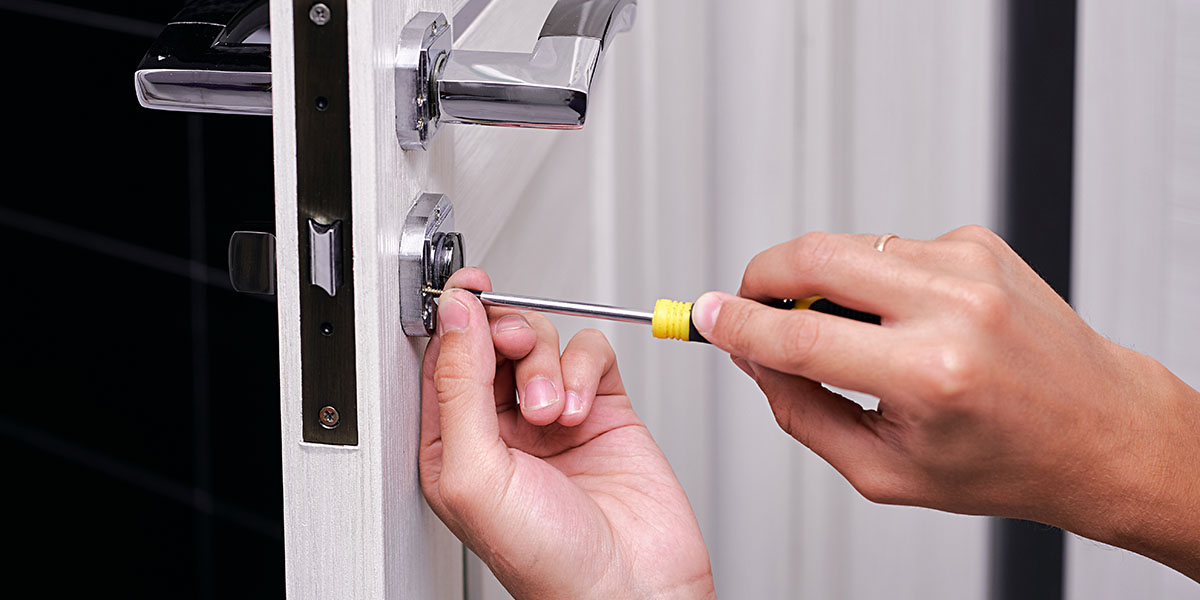 What Are the Prices I Might Expect?  
Installation RM580 – RM1,200
The breakdown:
– Hardware RM400 – RM620
– Basic Labour RM172 – RM560
– Supplies around RM10