How to Choose the Best Fence Service Professionals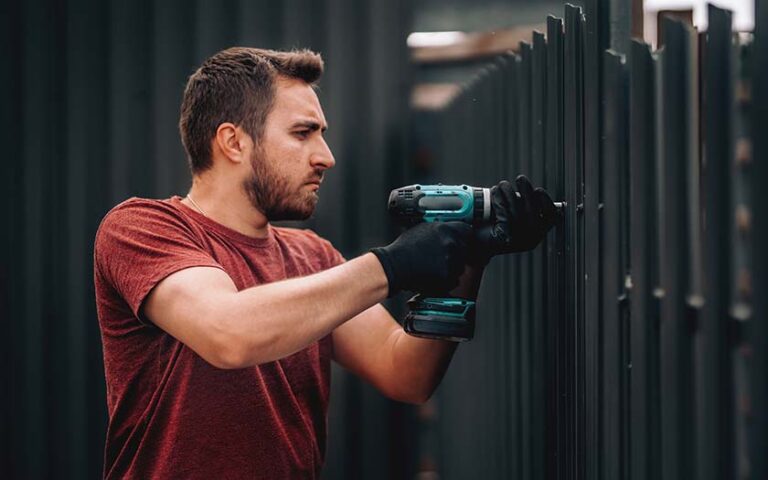 The best fence service professionals will keep your fence in tiptop condition so that it will keep your children, pets, and yard safe, your plants well-supported, and your garden looking picturesque. A fence also serves to mark your property boundaries, which has an effect on the value of your home. It might sound like a fun DIY project to install or repair a fence yourself, but it's better to leave it to the professionals for many reasons.
A fence service professional would have access to the proper equipment for the job. Different types of fences require very specific tools, and a professional would know what tools to use for each job and have them on hand. They would have the technical knowledge to use them effectively and safely, too.
A fencing expert would be able to choose the most suitable fencing material for your environment and needs. The soil conditions, wind tendencies and general climate, as well as your requirements for the fence, all have a part in the decision process. The professional would be able to advise you of the advantages and disadvantages of each type of fencing after their pre-installation visit.
Thanks to their experience and expertise, a professional fence expert would be able to complete your job professionally and within a reasonable timeframe. They would have built up systems to install many types of fences efficiently and safely.
What Does Fence Service Include?
The best fence service professionals come to the site for a pre-installation visit to recce the intended installation site. They will discuss the materials with you as well as suggested installation methods. They will then help to obtain zoning permits from the authorities on your behalf, then perform the installation. After installation is complete, they will clean up the debris caused by the installation, then perform a walk-through inspection of the completed project with you, as well as offer maintenance tips.
Fences do need maintenance service every once in a while, and not only to keep them looking good. Maintenance service includes  the removal of debris that might damage the fence or obstruct the gate. The professional will also check that there is no dirt touching the base of a wooden fence, and inspect for termites or ants. Vinyl and aluminium fences will be washed annually.
How Do I Choose a Suitable Fence Service Professional?
* Is It a Legit Business?
Unfortunately there are a lot of fly-by-night companies out there, ready to make a quick buck while providing shoddy jobs. Read advertising materials carefully and check that the address is verifiable. Be alert when you first contact the company – how do they answer their calls? They should identify their company professionally and be able to answer a few general questions before directing you to the relevant service personnel. You should even take the next step of checking the company's listing with the relevant bureau.
* Look Out for Interview Red Flags
As you contact contractors for your fencing job, you should look out for certain signs that the one you are interviewing isn't above-board. If they press you to decide on them immediately, they could be desperate for work, which means they are either new and not very experienced, or they aren't up to par, so don't get much business.
If a fencing company asks for an overly large downpayment you should be wary. The downpayment is generally less than half of the estimate, and is to purchase the materials required for the job, so knowing the general cost of your materials is a good idea. If they insist on cash, be wary, too. Once cash is given, it's very hard to dispute anything if you have problems. Additionally, a company that only deals in cash does not have any commitment, which is not a good sign.
Another red flag is if the company seems unwilling to give an estimate of their services, or refuses to break down the estimate upon request. A transparent company would be willing to go through every detail of their estimate.
* Is There a Guarantee?
Anything could happen after the installation is complete, even more so because a fence is an outdoor installation. Is the company willing to guarantee their installation within reason? This should be stated in the estimate in writing.
Material warranties are also something you should ascertain. The service might be top-notch, but anything could happen with materials, so make sure you're covered for a certain amount of time against these faults.
* Don't Be Afraid to Ask
The best fence service professionals would be open and honest in answering any questions you might ask them. These few questions will put your mind at ease:
What's their track record when it comes to prompt job completion?
What's their track record when it comes to staying within budget?
What materials are recommended and why?
Will they be able to recycle or reuse any of your existing materials?
If repairing or replacing, what are the procedures?
Do they offer maintenance services?
* Will They Handle Permits?
Your local area might need special permits to put up fencing, Does the company have the personnel and experience to determine if your building requirements are met, and ensure property line compliance. Will they deal with the proper channels and complete the paperwork for you?
* Are They Willing to Plan the Project with You?
Before you approach any contractors, you should have planned out a rough budget for the project. Talk to potential contractors to see if they can follow your budget and still do a good job. If your budget is too low, will they work with you to come up with a reasonable compromise?
The best fence service professionals will visit for a pre-installation or recce. Outline your idea, and the contractor should be willing to collaborate with you, suggesting which types of fencing is suitable, how far away from your residence the fence should be, and the design of the fence, if required.
* What's the Timeline?
Part of the planning should include a timeline so that you are assured of where the project should be at any given point. Discuss the possibility of discounts or compensation if the company is not able to carry out the job within the agreed upon timeline, or a reasonable extension. This should be in writing in the estimate, in case of disputes.
* Who's the Main Contact Person?
On a large job, many contractors will be involved. It's a good idea to ascertain the main contact person who will liaise with you about the project and convey any requests back to their team or vice versa. This contact person will be your go-to for any questions and issues that might come up.
What Are the Prices I Might Expect?  
The prices mentioned here are for basic installations and don't include prep-work like land grading, labour, materials and other additional costs.
* Chain Link Fence
Installation RM40 – RM80 per linear foot
Basic fence installation involves the marking of the fence layout, the digging of the holes and the installation of the posts. The fence rails are then installed, the chain link hung, and the tension bar secured to the terminal post. The chain link is then stretched across, tightened, and secured. A final tightening of all bolts and testing of the chain link tension is then conducted, and a gate is attached, if there is one.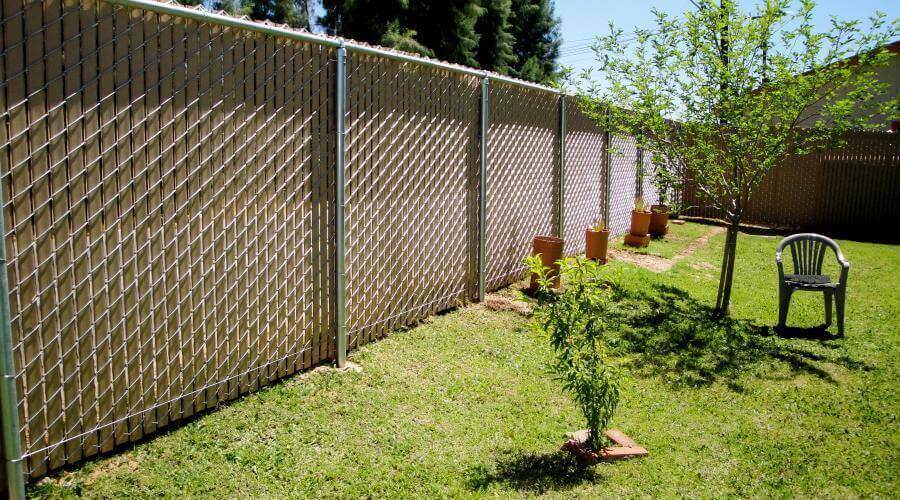 Repair work – RM32 – RM80 per linear foot
A chain link fence will become damaged over time, especially because it is outdoors. Repairs range from straightening or replacing a bent fence rail to patching the chain link or securing the posts.
* Wood
Installation RM14,000 – RM26,000 (1/4 acre)
The basic fence installation process is the same as with a chain link fence, but after the main posts are installed, horizontal posts will be screwed or nailed in, then the exterior pickets, followed by the interior pickets. The gate goes in last, as with the chain link fence.
Service & Repair work RM800 -RM1,600
Repair work on a wooden fence includes power washing, staining, tightening of screws and wood quality checks. Checks and treatment for termites and mold is also important.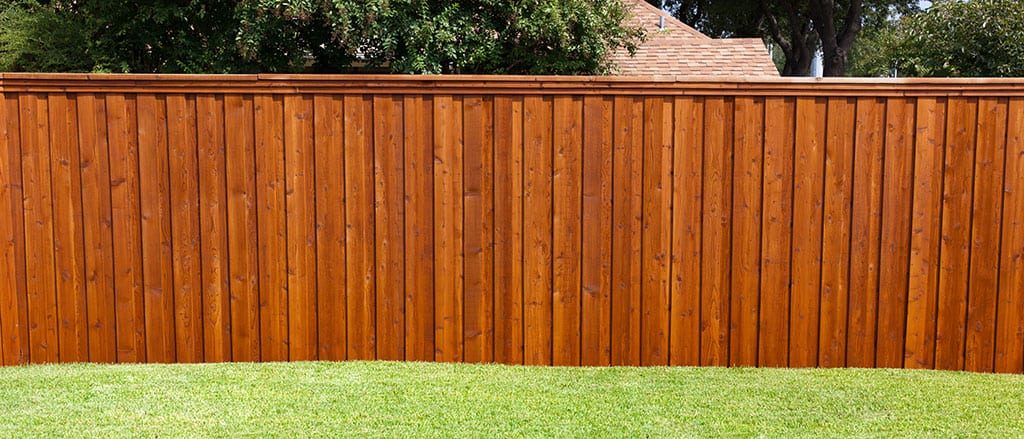 * Wrought Iron
Installation RM8,000 – RM20,000 (1/4 acre)
Again, installing wrought iron fences begins similarly to installing chain link fences up to the installation of the main posts. The wrought iron panels are then lined up and installed one after the other with screws.
Repair RM800 – RM2,800
Wrought iron fences are relatively easy to maintain as long as they are kept painted with an anti-rust paint. A rusty wrought iron fence would need to be restored and rust-proofed.