How to Choose the Best Electrical Service Professionals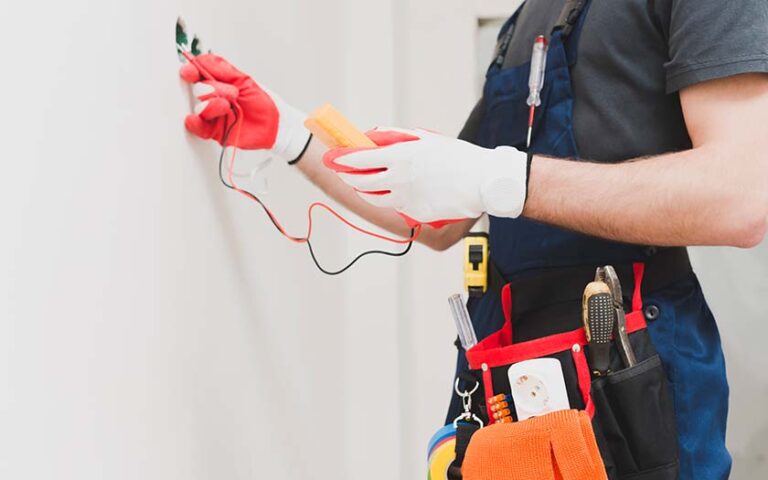 The best electrical service professionals will set you up with safe and efficient electrical systems and keep them running without a hitch or glitch. It makes sense to call in the best electrical service professionals to help you with any installations. Electric installations are tricky and best left to the professionals. You'd want to have it done right so it will continue working for you for as long as possible.
Just as we would call in an electrician to install any electricals, we also need a trained professional to maintain our electricity supply safely. Electricity can be dangerous even if there's a small glitch and there are many outlets, appliances and pieces of equipment that can cause trouble and be ruined by electricity issues. As you are keeping your home safe, you are also extending the lifespan of your appliances.
Small issues can often lead to major problems, so make sure that you have your electrical system regularly checked and tended to. Even if everything seems to be working fine, we aren't trained to see issues that might build up and cause major damage over time. Things like recurrent electrical surges, glitchy power (lights dimming momentarily, etc.), unreliable light switches and constantly tripping circuit breakers, frequent circuit overloads, lights that are too bright or dim, sudden electrical shocks and abnormally high electric bills are all indicative that there's a larger problem.
It's easy to take your electrical system for granted, but it's dangerous to do so! Get a trained professional to perform your installations and keep an eye on it with regular inspections and maintenance services and you'll have peace of mind.
What Does Electrical Service Include?
Installations would include entire house wiring for new houses, as well as wire connections to the power lines. The circuit breakers would need to be installed, as would the wall outlets. Even large appliances like the fridge, washing machine, dishwasher and dryer should initially be installed by an electrician to ensure that the correct wattage is being used and determine which machines can share outlets and which machines need a dedicated one.
When an electrician visits for an electrical home inspection, they will test and inspect the wiring system throughout your home looking for general safety and efficiency issues. They will replace faulty wiring and advise you on outlet usage, appliance power usage and so on. A circuit breaker panel inspection will be carried out and anything that needs to be tightened up will be attended to. A trace will also be conducted to identify electrical panels and circuits and ensure are running smoothly.
How Do I Choose a Suitable Electrical Service Professional?
* Work Your Network
Aside from getting recommendations from your friends and family and checking out the reviews and ratings on the company's website and review blogs, another good place to find recommendations are your local hardware and electrical supply stores. They often have s list of professionals that they feel comfortable recommending out.
* References, Please
Oftentimes, companies have writers write 'ghost reviews' that talk up their service, but the 'satisfied customers' don't actually exist! Ask the company you're shortlisting to give you some references who you can actually contact to discuss their service with. If they're confident in their work, they will readily furnish you with references. Talk to or email at least 2 of these references to get an idea of the company's services.
* Check the Licensing
The best electrical service professionals have the correct licensing for the kind of work you need done, even if it's just a routine maintenance check.  The highest license means that the company is qualified to do all electrical work. Other licenses allow them to specialize in specific types of electrical work like circuit breakers or rewiring. The electricians themselves can also hold their own licenses which means they have the updated training for the required work. Check that they are registered with the Energy Commission.
* Do They Have Insurance?
Insurance is important especially when you're looking to hire an electrician. Make sure they are insured for workers' compensation and liability insurance for injuries and accidents. That way, you won't be liable if anything happens. Also important is that insured companies will be able to cover you if the technician disappears.
* What's Their Job History?
Ask about the company's job history. You wouldn't want to be their first job to which they can't bring any experience at all. A new company might also not have the resources or equipment your job might need. A more subtle way to see if they are established is observing the downpayment they ask for – if it seems too large an amount, they might be using the downpayment to purchase the essential materials. Another red flag is if they ask you to purchase the materials yourself.
* Safety First!
You must always keep your safety and that of your family and home in mind. Check if the company conducts background checks on their technicians so that they can vouch for their reliability and honesty. The last thing you want is to be left open to scams, stalkers or unreliable people. The best electrical service professionals vet all their staff, especially the technicians visiting client's homes.
What Are the Prices I Might Expect?  
* Electrical Wiring Installation
Electrical switch RM80
Electrical outlet (second) RM60
Doorbell RM100
Exterior light fixtures to existing wiring RM80-RM150
Electrical wiring installation is the installation of cables and the accompanying devices like switches, sockets, light fittings and distribution boards. Wiring type depends on the circuit operating voltage and electric current cap. Other things to consider are the general temperature range, sunlight exposure, and moisture levels.
* Water Heater Installation
Without casing wiring RM80
With casing wiring RM150
Both an instant water heater or a storage tank heater will need to be connected to a power source. There are no power sockets in the shower area, so the electrical wiring will need to be extended and attached to a switch outside the bathroom door (typically the switch with a red light). The best electrical service professionals will advise you on the best route for the wiring to take, especially in a bathroom.
* Light Installation
Without casing wiring RM80 first unit, RM20 subsequent units
With casing wiring RM130 first unit, RM60 subsequent units
Electrical switch RM80
Light fixtures for downlights/single track/1 string pendant lighting (minimum 6 units) RM30
Fluorescent light fixtures (minimum 6 units) RM30
Recessed light fixtures RM35
New wiring for overhead lights (minimum 6 units) RM30
The best electrical service professionals will determine the kind of fixture required for the intended area as well as the exact location of the light and whether extra wiring is required. They can also advise on the most suitable type of light for your purposes. They will determine the voltage of the intended area and locate the most suitable light source, plan the wiring route, cut openings to install the wiring, install it and check that everything is up to code. They will also help you to connect the fixture to check everything is in working order.
* Ceiling Fan Installation
Without casing wiring RM80 first unit, RM60 subsequent units
With casing wiring RM150 first unit, RM130 subsequent units
With built-in lights, without casing wiring RM100 first unit, RM80 subsequent units
With built-in lights, with casing wiring RM170 first unit, RM150 subsequent units
Electrical technicians will uninstall an existing light fixture if it is still in place, including the electrical box, then install a box suitable for the new fan. If using a downrod, they will install the mounting bracket. They will assemble the motor housing and connect the wiring to the receiver and supply line. The wires to the wall control will then be connected, the canopy replaced and the fan blades attached. If the fan includes a light kit, that will be connected, along with any pull chain. Finally the wall control will be synced and the whole unit tested.
* Electric Meter Box/Distribution Board Installation
3 phase RM800
Single phase RM400
Both the indoor and the outdoor meter boxes/distribution boards are required to properly distribute electricity to protect against electrical hazards including shocks and fires. At the pre-installation visit, you will discuss the board configuration with the electrician. At installation, the electrician will install the meter boxes, link all the supply lines up and check that the meter is reading properly. They will then connect the lines to the distribution board to regulate electricity. Some meter boxes include switches, fuse links, bypass devices, current detectors and bus bars, too.