How to Choose the Best Automatic Door Service Professionals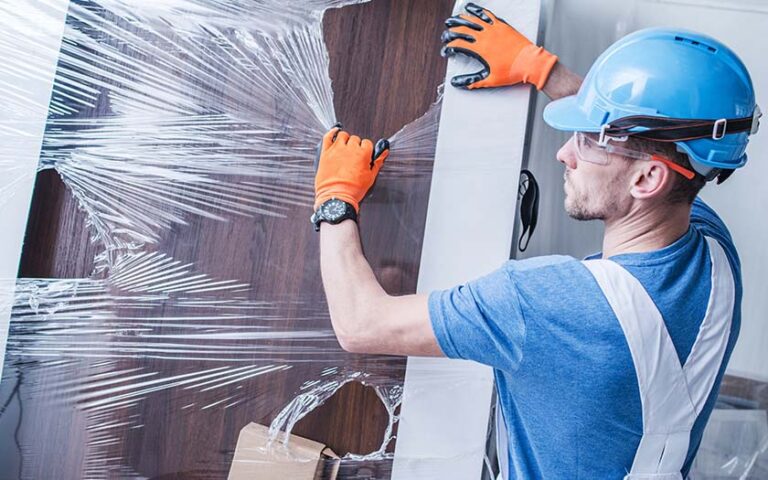 The best automatic door service professionals will get your automatic door moving smoothly and soundlessly. Automatic doors are sensitive mechanical equipment, so it's important to keep their maintenance up so that they'll never fail you. Automatic doors are also very expensive, so you would want to maintain it for as long as possible to protect your investment. The longer you can maintain it, the smaller your initial investment will become, and eventually it will have paid itself off.
Many things can go wrong with the automatic door, either due to sudden impact, accidents, malfunctions or mechanical wear and tear. The automatic operator might wear down, the electronics might short circuit, the track might misalign and, if there are springs, they might become brittle and snap. The mechanics might also wear down due to misuse and non-optimal weather. Whether it's tending to these problems or maintaining your automatic door to avoid these problems, calling in the best automatic door service professionals is the best thing to do.
Thanks to their experience and expertise, the best automatic door service professionals will get the job done efficiently. Automatic doors are huge and heavy and dealing with them yourself isn't advisable. Professionals will know how all the components fit together to make the whole complicated machine work, and they would have tricks to do it well, quickly and safely.
What Does Automatic Door Service Include?
* Basic Maintenance
Technicians will be sent to inspect the automatic door at regular intervals (normally every 6 months) throughout the year. They will examine the door components against the manufacturer's standards, including opening and closing speeds, backcheck and latching, glass, pivots, lubricants, door sensors, guide rails, belts, and gears, and tune or replace them accordingly. A complete report will then be written outlining any major defects or required upgrades. Costs depend on the time and components used in this type of service.
* Full-Service Maintenance
Full-service maintenance includes regular (usually annual) inspection and routine preventative maintenance repairs similar to those done during the basic maintenance. The difference is that the costs, including materials, components, and labour, are fixed at one price regardless of repairs and components, to a limit.
How Do I Choose a Suitable Automatic Door Service Professional?
* Are They Primarily Manufacturers?
Think about it … the manufacturers would be the most well-suited to carry out maintenance on their automatic doors. While the manufacturer would generally be more expensive, they would have the most expertise, so consider going back to the source if you can accommodate the expense.
* What Factors Do I Consider?
Before you shortlist potential companies for your automatic door service, consider how many automatic doors need servicing, the level of traffic through each door, the age and your own maintenance requirements. If it's just one low-traffic automatic door that's relatively new, you might not need a full-service contract just yet, but if the automatic door is past 5 years and endures heavy usage, you would want to have a more comprehensive program.
* How Large is the Company?
The larger the company, the more well-run it is in general. It would have the manpower and resources to tend to your needs promptly and deal with any unforeseen circumstances. It will probably also have specialist divisions that will be able to look expertly into an issue in detail. The best automatic door service professionals will also be able to deal with a wide range of manufacturers with expertise.
* What is Included in the Service?
Ask for a detailed rundown of what's included in the service. Not only do you need to know what you are paying for, but with a detailed rundown you can check if the service is in accordance with the relevant standards. The company should be transparent about their services, so if it seems as if they are holding anything back, go to another company.
* Do They Have Maintenance Agreements?
The best automatic door service professionals will offer maintenance agreements that lock in  regular visits that are charted out for you with their own tracking system. They might have an app that reminds you to schedule your next maintenance visit or a calendar with all the maintenance visits already scheduled in. They might also take the initiative to reach out to you to schedule the maintenance visits 1-2 weeks prior to the due date. These agreements mean that each visit is discounted for labour and services and will save money for you in time.
* Are They Prepared?
Check with people who have had experience with the company you're thinking of hiring. Did the technician come on time? Were they prepared with all the required equipment and components? If repair work was required, could they handle it straight away? There's nothing worse than having to deal with an unprepared technician who needs to come back another time to inconvenience you.
What Are the Prices I Might Expect?  
The service you choose will depend on the amount of traffic that goes through your door every day, as well as the age or your door, among other factors. The service pricing is very subjective – you will be able to get a detailed quote from the best automatic door service professionals upon consultation and a pre-service visit.
Automatic Sliding Door
A automatic sliding door service starts with an activation check – the door should activate immediately on detection from a certain distance away. The safety sensors are checked by holding an object in between the doors to observe if the doors will sense it at a certain distance and react. Other things to check are if there are any tripping hazards, obstructions, cracks in the panels, properly displayed signages, security of barriers, and if the emergency button is operational.
Swing Automatic Door
Both standard pair doors and simultaneous pair doors are similarly checked to the sliding doors. The speed is adjusted, functionality and safety is tested, the moving parts are lubed and the mechanicals are checked for loose screws, and so on. The overall door operation, bottom sweeps, weathers seals and motor operation is evaluated, as well as the pivots and arms.
Folding Automatic Door
Similar to the other types of automatic doors, the guide rails, sensors and control mats of the folding automatic door will be tested too, with specific criteria to guide. In this type of door, however, the wing and slide of the panels will be tested for smooth movement, as would the hinges.