How to Choose the Best Appliance Service and Repair Service Professionals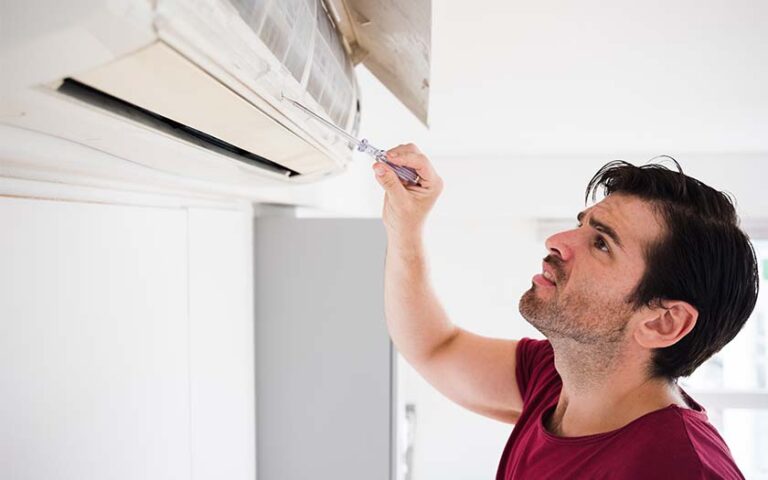 The best appliance service and repair service professionals are definitely what every household needs from time to time, but going back to the appliance's company might be expensive if you're out of the warranty period. It's a good idea to keep a handy list of service and repair providers around so you know who to turn to when it's time for regular maintenance for your oven, stovetop, refrigerator or washer and dryer or when they go on the fritz. There are so many service providers out there, though, so how do you choose the one that will give you the best service?
1. Ask Around
The best way to find a repair service provider that is suitable for you is to ask the people you know for recommendations. Ask them whether they were satisfied with the service, whether their appliance worked properly after the service, whether the service provider was on time and reliable, etc. 'How was the pricing?' is definitely a question to ask too. People who know you would know what works for you, and what doesn't.
2. Research
We have so many resources available to us now through the internet, so make use of those resources. Research into appliance service and repairs at the top of the search engine … these are the most visited which means they have been recommended around. Survey the reviews and ratings of each company.
3. Specialisation
It might be a good idea to look for a company that specialises in your particular issue since it will be more likely to have the necessary expertise. Again, look for up-to-date specialist qualifications and make sure the specialisation includes your appliance model.
4. Training and Experience
Once you have short-listed some companies, ask each one about their technician experience. A long-standing company would obviously have technicians with more experience who would be able to tackle more uncommon problems.
Ask to be shown proof of training and ensure the training is up to date – at most within 1 year. Appliance models are continually updated, so technicians need to constantly train to deal with the most recent models. The more certifications a company has, the better equipped they would be to serve you.
5. Warranties
What's worse  than an an appliance breaking down? It breaking down AGAIN a month after being repaired! The best appliance service and repair service professionals offers warranties on their parts and services so that you can get your appliance fixed again with no hassles. It also shows that the company is confident in its services.
What Are the Prices I Might Expect?
There is no standard price for appliance service and repair services, so it is tricky to ascertain if you're being overcharged. Discuss the process that the company goes through to calculate their bills. It should include the cost of parts, labour, and the service fee.
An experienced technician will gauge the situation and give an estimate of his fees. He will also be able to bring the parts required on his first visit, saving you time and the labour cost of another visit. Ask for quotations and compare – if a company seems wishy-washy about giving you pricing information, go to a more transparent company.
Here are estimates of what you might be paying for appliance servicing:
* Air Cond – Normal
Air cond care is to clear the unit of dust, grime, mould and general debris to keep your home healthy and your unit working at optimum levels.
Air cond care would include the cleaning and washing of indoor air filters, the wiping of the blower and fan blade and the cleaning of the indoor unit housing. The outdoor condenser unit will also be checked and cleaned, as would the drainage pipes, and the whole unit will be checked for unusual noises, adjusted and calibrated. Finally, the temperature sensors, visible electrical components and gas/refrigerant pressure levels will be checked. General air cond servicing should be done every 3-4 months for your unit to work at optimum conditions.
Wall unit (up to 2.5HP) RM100 with a gas top-up of up to RM90
Cassette unit (up to 2.5HP) RM250 with a gas top-up of up to RM40
Air Cond – Chemical
A chemical servicing is more detailed and thorough than a normal servicing. The indoor air filters and indoor evaporator coil are cleaned with chemicals and the blower unit is opened and the rotary blades removed for cleaning. The outdoor compressor is also opened and the fan and casing interior is cleaned. Chemical servicing is done once a year for best results.
Wall unit (up to 2.5HP) RM150 with a gas top-up of up to RM20
Cassette unit (up to 2.5HP) RM250 with a gas top-up of up to RM40
* Water Heater
Water heaters aren't very problematic, but older units can develop problems especially because constant water flow is corrosive. Water heater problems include failure to heat up, leakage, heating element faults, or electrical thermostat faults. A water heater service or repair would range between RM50 – rm200.
* Washing Machine, Tumble Dryer, Washer-Dryer, Dishwasher, Steamer, Oven
Washing machines, if maintained properly, should last a decent amount of time. Look out for signs like leakage, nosies, and abnormal behaviour – they could be signs of drive belt, pump or electronic computer chip issues. Other issues include the drum not turning properly, spin cycle problems, sluggish drainage and non-heating.
Common tumble-dryer problems include the drum not turning, the machine not heating up or not even starting.
Dishwashers rarely cause any trouble, but they do need servicing because they are cleaning machines and will store some of the dirt, grime and food particles that aren't washed down the drain. Signs to look out for are if your dishwasher won't fill, won't drain, emits noise, leaks or you feel that it isn't cleaning as efficiently as it used to. The major emergency to look out for is puddling outside the dishwasher.
The service price for these appliances is around RM800.
* Fridge & Cooling Appliances
There are 2 aspects of a fridge that need to be serviced. The water filter needs to be changed every 6 months or so depending on whether the water flow is still running strong and the food still tastes fresh. The condenser coils need to be checked annually to clean out pet hair, lint, and dust. The door seal should also be checked to see if it still seals properly.
Professional fridge maintenance would cost around RM1,600.
* Hob & Combi Set, Cooker Hood, Plate Warmer, Combi Microwave Oven, Microwave
These are essential items in your kitchen, so when they have problems they need to be tended to quickly. Call a repair technician when you notice that they are not heating up properly, or are overheating, they won't even turn on, the oven's glass door is loose, you hear any strange sounds or you feel anything is amiss.
RM700
With this advice, you are sure to find the best appliance service and repair service professionals to keep your home running smoothly!