Hop into prosperity and embrace the year of the rabbit with Monopoly Lunar New Year!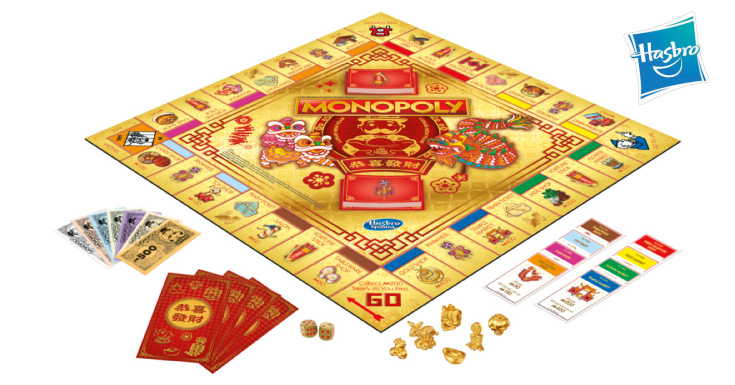 Who will be the lucky player that wins good fortune and wealth?
Fortune and prosperity have a huge importance on Lunar New Year. We are all familiar with the sound of firecrackers and lion dances while adorned in red clothing, symbolizing good luck and to rid of misfortune. What's Lunar New Year without Monopoly game of fortune? This year, Hasbro puts a twist to its iconic Monopoly game with the Lunar New Year Rabbit Edition where kids and adults alike can put their luck to the test!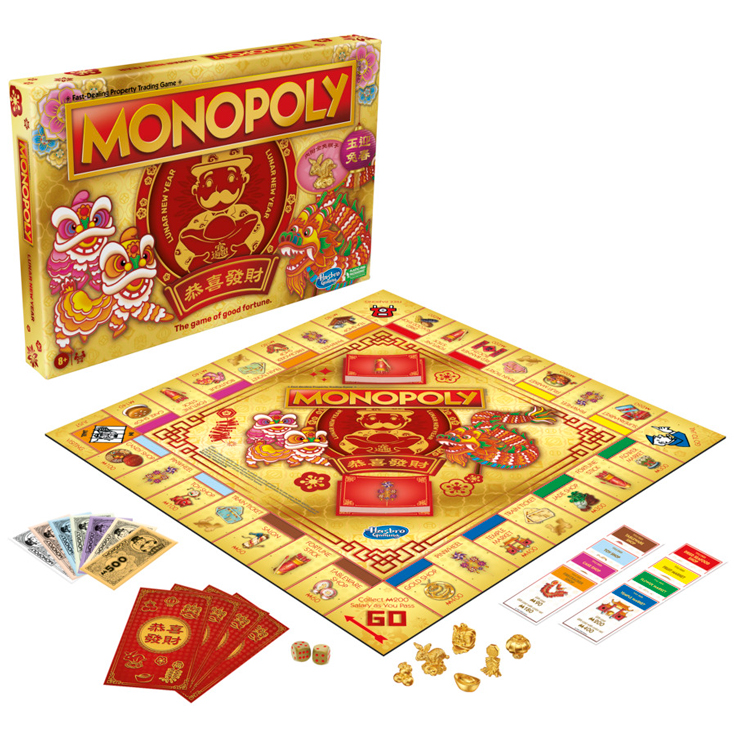 Inspired by the colorful and lively Lunar New Year festival, the Monopoly Lunar New Year Edition board game is designed in classic gold and red colors that symbolize good luck and prosperity. Along with iconic elements such as firecrackers, lanterns, and gold ingots. Will you be the lucky one that brings in the fortune?
Key Features
1. Lunar New Year Theme (Rabbit)
Celebrate the Lunar New Year with the game of good fortune! The Monopoly Lunar New Year edition board game is for 2-6 players, ages 8 and up.
2. Monopoly Tokens
The game comes with gold-edition tokens inspired by the lunar festival: tangerines, a lion head, a firecracker, a gold ingot, a lantern, and an exclusive rabbit token, specially curated for the Year of Rabbit.
3. Find Good Fortune
Unlike classic Monopoly gameplay where the goal is to purchase property, players instead buy shops, collect gifts, and accumulate good fortune. Move around the board and buy shops in New Year themes such as The Jade Shop, Flower Market, Firecracker Shop and more! The more shops a player owns, the more money they will collect when opposing players land on their shops. After all, New Year is all about wealth and fortune!
4. Red Envelopes
Lunar New Year red envelopes are a symbol of good luck! The game includes 9 red envelopes that can be used to store tokens, cards, dice, and money What a fun way to celebrate the Lunar New Year!
5. Family Friendly Game
The Monopoly game is a fun board game for families and has been loved for generations. It's a great choice for game night and a fun indoor activity for families.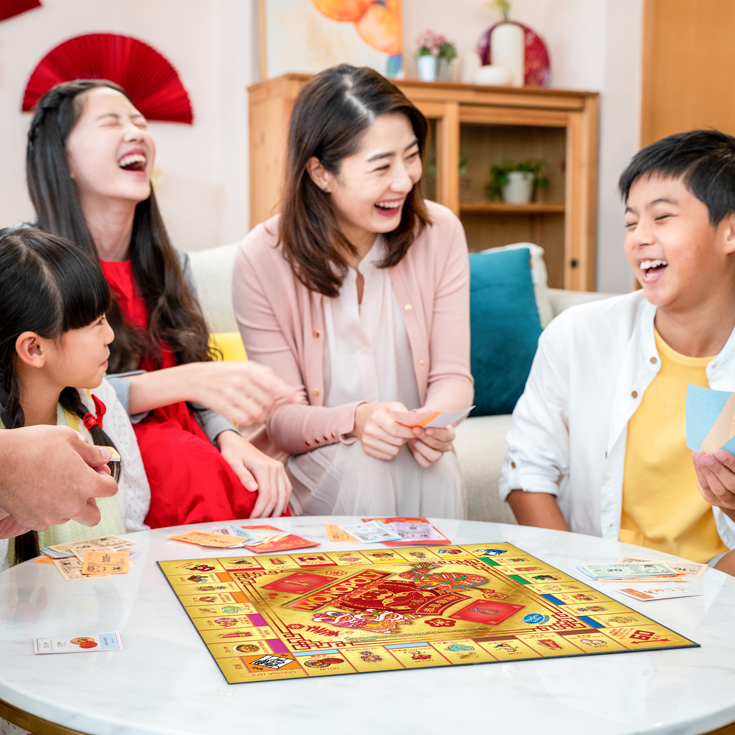 The Monopoly Lunar New Year Edition includes a game board, 6 tokens, 16 Title Deed cards, 16 Fortune Stick cards, 16 Pinwheel cards, 9 red envelopes, 2 dice, money pack, and game guide. Suitable for ages 8 and up. Gather your family members and friends and get playing!
The new Monopoly Lunar New Year Rabbit Edition Board Game is now available at Hasbro Lazada and Shopee Official Stores.