Home-based Confinement Service Makes Mother and Newborn Care a Pleasant Experience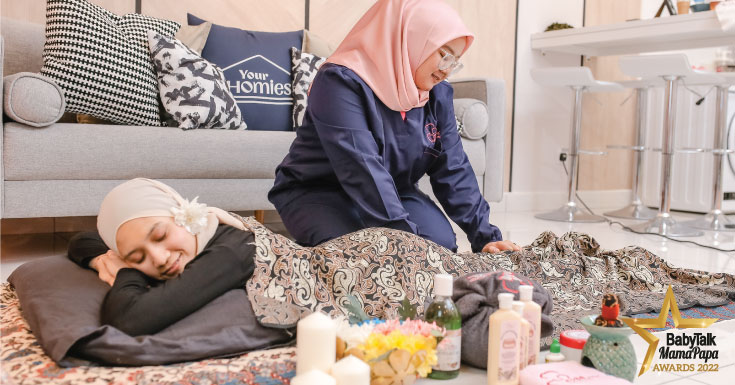 One of the most important practices that a mother goes through after childbirth involves the mother being unburdened of her responsibilities and obligations and ensuring that she has sufficient rest and recuperation. This confinement period can be challenging for new mothers. What more those who need to manage household chores and other family members too.
However, there's a lot of misunderstanding on what confinement is. The practice of Postpartum Confinement typically lasts for a month to 100 days after childbirth. In order to help new mothers through this period, Mami Confinement Care Treatment and Care Services (MCC) offers 'in-house' care services for mommy and baby by staying on the premises.
An experienced and trained 'Confinement Lady' (CL) from MCC will assist and care for the new mother and baby according to the package chosen and the number of days which are subject to normal delivery (starting between the 4th to 6th day) or surgery – cesarean/C-section (starting after the 7th day onwards).
Customers can choose confinement care services from the Permaisuri, Tulip or Rose Packages which includes confinement cooking, body massage, herbal bath, bertungku, sauna, wearing bengkung, param, pilis, tapel as well as body stretching and bathing. The CL will also bathe, massage and prepare the body poultice for the newborn. To further ease the burden of new mothers, the CL will also do basic housework such as cleaning and washing clothes of both mommy and baby.
MCC is also equipped with maternity food products like ginger strips, fried shallots, and fried garlic as well as maternity treatment products to ensure the best care for mom and newborn. Reservation should be made no later than 2 months before the expected date of delivery.