Holistic Learning in a Fun Environment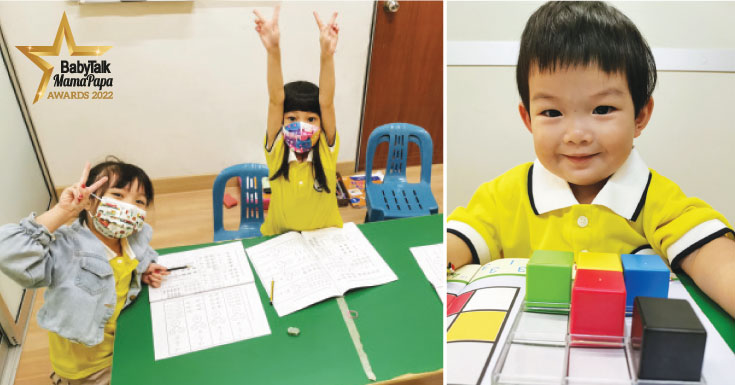 No two children are alike in terms of their academic prowess, and it is normal for some children to take more time to understand and grasp lessons. So, it is crucial that they learn at their own pace instead of rushing through lessons. Kidzcool Learning, situated in Jalan Senang Ria, Kuala Lumpur was established with the motto of guiding each child based on their individual merit and abilities.
Kidzcool Learning operates as one of the most popular preschools in Malaysia, keeping in mind the variety of children and their individual learning techniques. The preschool is special because instead of rote learning, the excellent educators at Kidzcool Learning focus on the different learning ability of each child and helps each of them to learn in their own way. Instead of comparing the grasping pace and methods of the children, Kidzcool Learning rather encourages and helps each student to overcome their hurdles and discover their learning potential.
Why should you pick Kidzcool Learning?
Kidzcool Learning advocates brain-based learning because it maximises the learning potential of the children, improves social and cognitive skills, and promotes a positive learning environment. The school carries out its learning programmes in accordance with the MOE syllabus, coupled with memory training and creativity. This unique learning method stimulates the development of cognitive and social skills instead of imparting education through meaningless competition.
The school offers six learning programmes, all of which cater to children of various age groups. These programmes are categorised as Genius (18 months – 2 years), Creator (age 3), Inverter (age 4), Transformer (age 5), Achiever (age 6), and Enhancer (age 4-6, afternoon session). These programmes essentially cover Mandarin, English, Bahasa Melayu, Mathematics, Science, Morals, and Arts & Crafts. Along with these subjects, the school has introduced wonderful stimulating activities such as the brain teaser, fun experiments, and board games which boost and help children unleash their creative side through problem-solving and critical thinking skills.
It is very important to make a child feel valued and acknowledged. So, if your child has been overwhelmed by difficult thoughts from multiple options, or is unable to recall previously learnt lessons, Kidzcool Learning is the right place for your child. The preschool also offers online classes (night time and weekend) that have helped over 500 students to achieve greater heights and grow as individuals. The online classes are interactive and engaging since they have games, revisions, and homework activities for the children.
Contact details:
Kidzcool Learning
B-2-6 & D-1-5,
Seri Gembira Avenue,
Jalan Senang Ria, Taman Gembira, 58200 Kuala Lumpur.
Website: kidzcoollearning.wixsite.com/preschoollearning
Telephone: 012-651 2285