Holistic Early Childhood Education Programme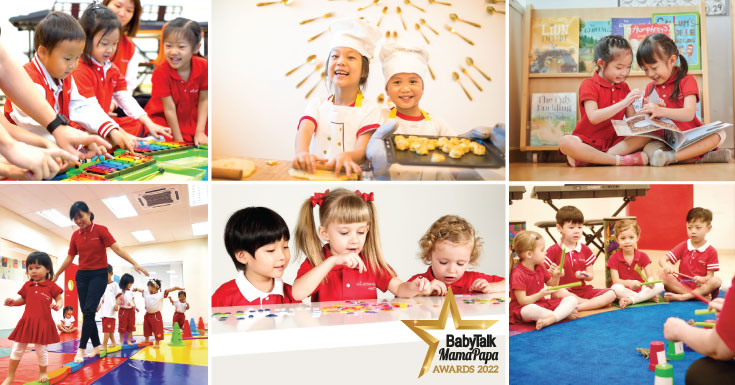 Why preschools are important for educating children?
Nurturing children through their developmental years is pivotal in ensuring they are ready for life. Over the course of their childhood, young minds are shaped by several forms of education, but none are as crucial and cherished as their preschool years. Preschools play a vital role in shaping the personality of children through fun activities and games, while focusing on their academic and cognitive skills as well as self-awareness.
In addition, preschools also have an instrumental role to play in helping children pick up social skills, and grow meaningful bonds with their teachers. In this regard, preschools are also important for educating children as it fosters close interaction between the children and their teachers. Every child is unique in their own ways and preschools ensure that they receive individual attention that helps them learn.
If you are looking for a preschool where your little one receives the best care and attention to unlock his/her full potential, here's why you should consider MindChamps PreSchool.
About MindChamps PreSchool
Founded by David Chiem in Sydney, Australia, MindChamps PreSchool has journeyed for more than two decades and has established itself as a leading institution that offers preschool education to children through the 3-Mind Approach of learning, researched by Neuroscientist Emeritus Professor Allan Snyder (Fellow of the Royal Society). The 3-Mind approach has been scientifically proven to be the most optimal education method for preparatory years that focuses on the development of the Champion Mind, the Creative Mind, and the Learning Mind.
Inspired by the domains of Education, Psychology, Neuroscience, and Theatre, the excellent faculty at MindChamps PreSchool is devoted to providing children with sound academic and interpersonal learning that will stay with them for years. Complementing the 3-Mind education model is MindChamps' overarching philosophy of 100% Respect, Zero Fear – a way of approaching the world that leads our students to have full confidence in themselves, while considering the rights and opinions of others.
Why should you consider MindChamps PreSchool?
MindChamps PreSchool emphasizes on the five core values of Heart, integrity, Prosperity, Growth, and Expansion to create and support a healthy, fun environment for its students that is conducive to learning. And with the introduction of the new Early Childhood Education Programme, MindChamps PreSchool aims to provide all children with an ideal social charter that prioritizes creating more educational opportunities to unlock and support individual potential and passion in students.