Hiruscar empowers Malaysians to 'Own Your Beauty'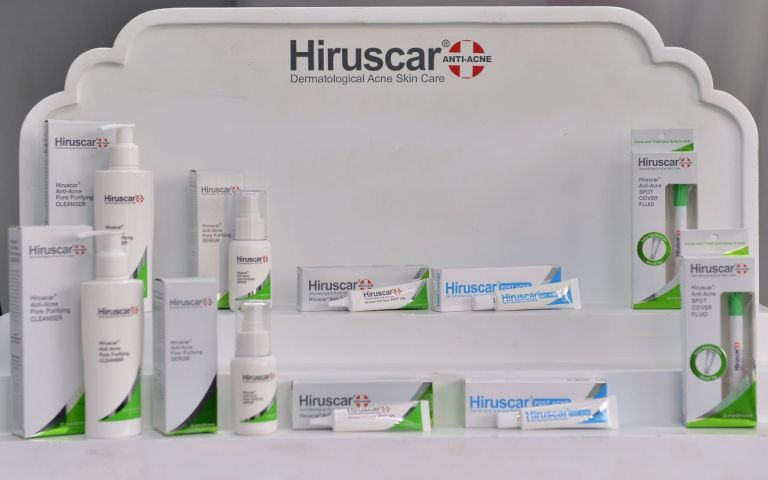 Petaling Jaya, October 23, 2018 – Hiruscar, a credible therapeutic skin care brand, successfully hosted 'Club Spotless 2.0: Own Your Beauty' Sharing Session – an informative panelist discussion to encourage individuals experiencing acne to own their beauty and confidence through a holistic and suitable acne care regime, alongside with a healthy lifestyle to further curb acne breakouts.
In Malaysia today, about two-thirds of adolescents are affected by facial acne, according to A Journal of Primary Healthcare.  A common skin condition that arises usually during puberty, acne may affect individuals regardless of age. However, it can also have an emotional impact on an individual's social life – subsequently leading to lack of self-confidence and self-esteem, if not treated properly. Despite this, many are still unaware of the proper ways to address this condition and often resulting to more severe acne conditions.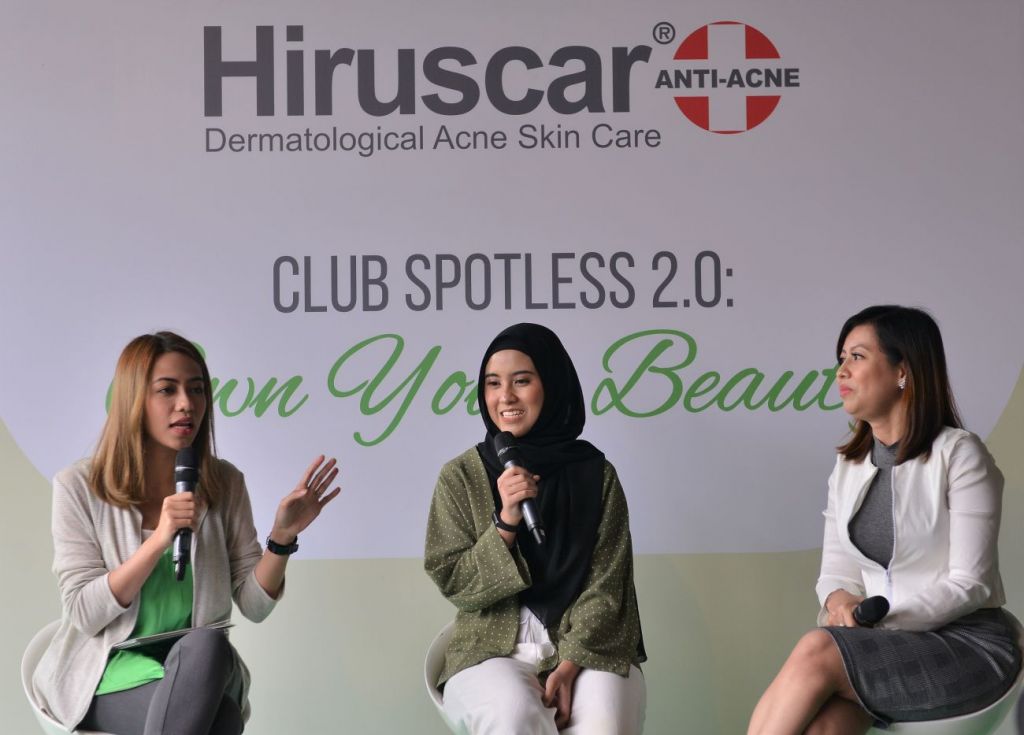 Recognizing the importance of empowering and educating Malaysians with proper acne treatment and regime, Hiruscar organized the sharing session to support those struggling with acne. The panelist featured prominent skincare enthusiasts – Elly Arifin (moderator and beauty influencer), Syada Amzah (social media and beauty influencer), and Dr Zahirah Tarmizi (aesthetic physician and skin expert).
During the session, the panelist of skincare enthusiasts conversed on topics including personal acne-related insecurities, latest skincare trends, and effective acne care tips among others to inspire and adequately empower individuals with appropriate treatment options such as the Hiruscar Anti Acne range – and ultimately own their beauty with confidence. Acne condition is often tied to improper cleansing, unhealthy diet, hormonal imbalance, and the use of harmful products on the skin. Through an engaging discussion, the panelist shared their different takes and perspectives on what contribute to acne and why is it important to not take the condition lightly, and positive recommendations and advice for those experiencing acne to be more confident and act to address acne on their skin.
Ms. Pang Koon Yin, Senior Manager, Consumer Health Lead, Marketing Management, Consumer Health, DKSH Malaysia, said, "With the support shown by our skincare experts and enthusiasts, we hope that today's session will provide new perspectives and motivation to those who experience acne to understand that this condition is something that they should not be afraid of and can be effectively treated."
"Acne affects almost everyone, and they could further cause emotional distress, if the condition is not managed properly. Hence, it is important for us to help educate our consumers to adopt a holistic acne care routine as a positive step for them in addressing and managing their condition, and ultimately own their beauty with newfound confidence," she added.
Syada Amzah, social media and beauty influencer, commented, "It was really meaningful to be part of Hiruscar's sharing session today. Living in the era of social media, people have become much more self-conscious about their looks, and this includes myself. Experiencing acne problems without much knowledge on getting the proper treatment can be challenging as this often have an impact on our social lives. This is the reason why I decided to share my personal stories and I hope my sharing would encourage those who are still struggling with acne to overcome the condition through appropriate acne care treatment and routine and ultimately regain their confidence."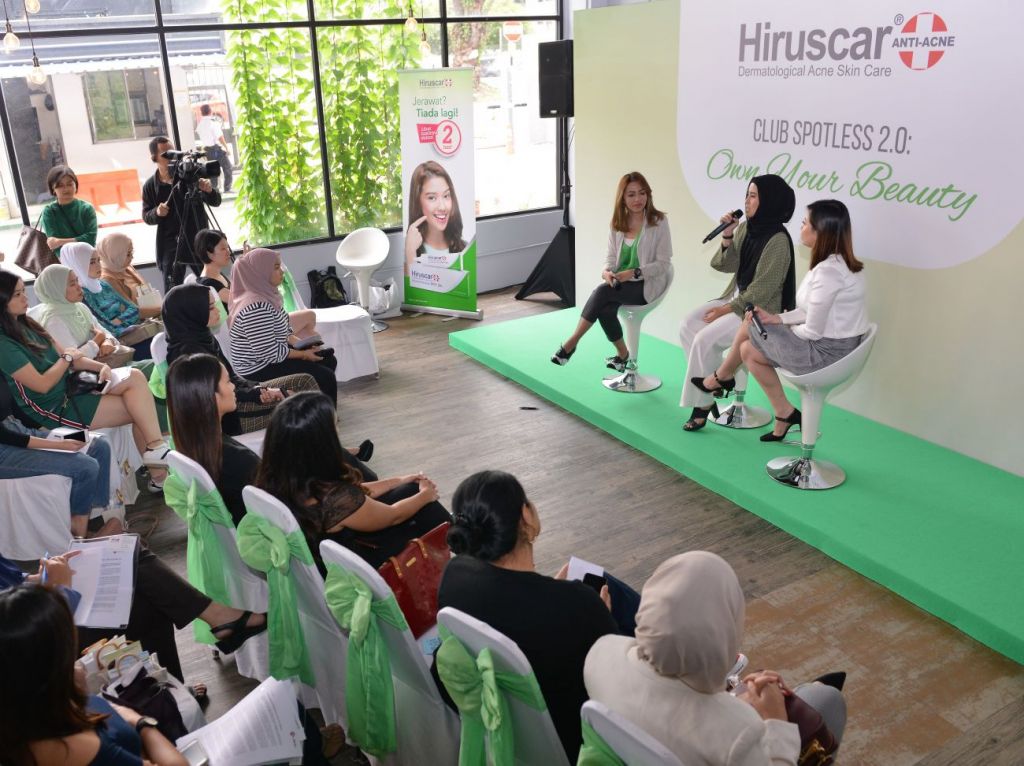 In conjunction with the sharing session, Hiruscar also unveiled the Hiruscar Anti-Acne Spot Cover Fluid – the new product extension to its Hiruscar Anti-Acne product range. Apart from the Spot Cover Fluid, Hiruscar Anti-Acne range comprises the Pore Purifying Cleanser, Pore Purifying Serum and Spot Gel. The Spot Cover Fluid works like an acne treatment concealer by simultaneously concealing and treating acne with its natural acne-treating ingredients. Its unique formula consists of a combination of key ingredients that effectively work together to treat acne. Additionally, the Spot Cover Fluid helps to reduce and relieve acne and red marks on acne as well as acne's recurrence. The product is also available in a natural skin-color shade suitable for Asian skin.
According to Hiruscar's recent product satisfaction test, strong satisfaction by customers on the new Hiruscar Anti-Acne Spot Cover Fluid was revealed, of which 100% of users who tested the product saw positive improvement on their skin conditions in eight weeks.
Other findings also revealed:
 93% of testers were highly satisfied with Hiruscar Anti-Acne Spot Cover Fluid as they saw
improvements within only 7 days of use.
 85% saw lighter acne marks within 7 days.
 Over 96% agreed that the product provides good spot coverage.
 Tester reviews showed 100% coverage as the applied areas look matte and didn't cause
irritation.
In addition to this, the Hiruscar Anti-Acne product range has been tested and proven to be both effective and gentle on sensitive and acne prone skin – as it has been tested to be non-comedogenic, non-acneigenic and hypoallergenic.
Hiruscar Anti-Acne Spot Cover Fluid is now available at all leading pharmacies nationwide at RM27.30.
To find out more about the new product and Hiruscar Anti-Acne product line, visit Hiruscar's official
website at www.hiruscar.com.my.