Highlight Your Cheeks With These Top 10 Blushers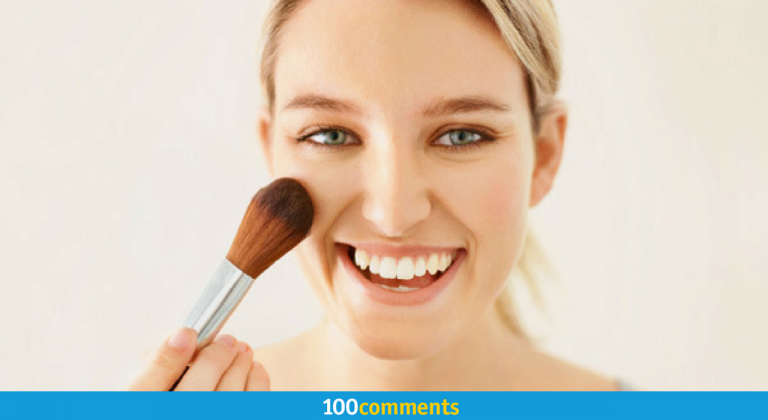 Blusher is a must-have in any make-up beauty routine. A complexion isn't complete without a dab of rosy pinky blusher to enhance the facial features and highlight those cheekbones. Be it in a gel-type, cream or powder blusher it is a must to brighten it up and give it a youthful glow. If you have a fair or medium complexion, a rose or peach-toned blush is a perfect tone for you. Orangey tones and deep berries suits for a darker complexion as it complement your skin tone. Highlight your cheeks with these top 10 blushers taht we compiled for you.
Silkygirl Shimmer Duo Blusher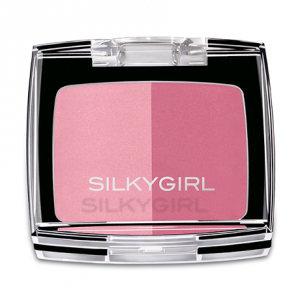 The Silkygirl Shimmer Duo Blusher features matte and shimmer shades to illuminate your cheekbones. You can use matte blush for shading and contouring purpose while the shimmer shade is perfect for highlighting. Save your money by buying two separate blushers. You can even mix those blushers to create a unique and instant glow on your face. This blusher is oil-free and fragrance-free. An affordable blusher that can last long. Read reviews about Silkygirl Shimmer Duo Blusher here.
L'Oreal Paris Lucent Magique Cushion Glow Blush Rose Affair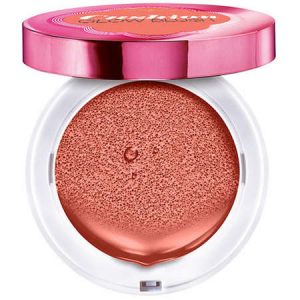 This cushion glow blush contains mineral water that makes your skin moisturised and dewy. It is something different than any other normal powdered blusher. The signature Byron liquid lightens and brightens your complexion with an instantly volumized look. Use it as a pressed powder on your cheek to give a rosy pink colour. It features soft-toned pigments with watery cushion with a natural blush effect. A great blusher that merges seamlessly onto your cheek. If you curious about trying this blusher, do purchase it and share the review about L'oreal Paris Lucent Magique Cushion Glow Blush in Rose Affair here.
IN2IT Sheer Shimmer Blush Peach Pearl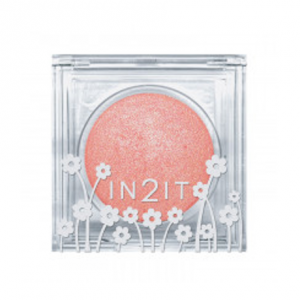 IN2IT is a popular cosmetic product among young adults due to its affordable price and easy to get. You may find this brand in any drugstores or beauty shops. This blusher has a high pearl complexion that is really pigmented and blends well with your skin. It gives a great finishing that looks natural as if you don't wear any makeup. The blusher is soft and smooth. Enriched with vitamin E that cares for your skin and proven to be gentle. It is free from any fragrance and suitable for even sensitive skin type. Click here to know more about IN2IT Shimmer Blush Peach Pearl.
Silkygirl Blush Hour Nectar Blush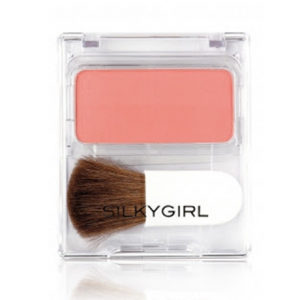 Another great blusher from Silkygirl, this long-wearing blusher promises a healthy and natural flush. The ultra-fine texture promises an excellent colour finishing. It is very pigmented so you can use it lightly and it can save the blusher for months. It is perfect to give your cheek a fresh look with the peach mix with a subtle pink colour. The blusher is small and soft perfect for a smooth application and you can bring it anywhere. A blusher that is formulated for Asian skin. Read reviews about Silkygirl Blush Hour Nectar Blush.
Maybelline V-Face Peach Blush Contour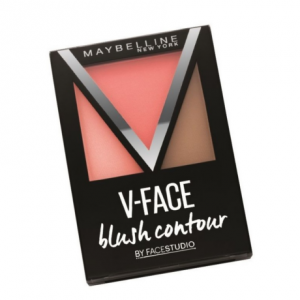 Presenting Maybelline New York, a stunning V-Face Blush Contour that makes it easy for you to define, shape and highlight your facial features like a pro. An all-in-one contouring and blusher that gives dimension to your face with its colour-coordinated blush. You can instantly create sharper nose by shading and contouring using the palette. Feel free to mix all three colour to get a rosy blush look that adds a subtle contour with a rosy satin finish. It is easily blendable with intense pigmentation. Suitable for all face types be it square, round or heart-shaped face. Click to know more about Maybelline V Face Peach Blush Contour.
Canmake Cream Cheek Clear Peach Sugar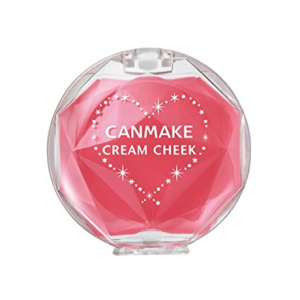 A gel-typed blusher that is different than the ordinary blusher. The gel formulation creates a vibrant colour and melts on your skin effortlessly. It blends well with your complexion to make it natural and not too obvious. The blusher can last for hours. For a natural complexion, one stroke is enough but further layers to your prefered degree of intensity to customize your own look. Dab smoothly on your cheek until you get the preferred tone that you wish for. Read reviews about Canmake Cream Cheek Clear Peach Sugar.
Cathy Doll C'est Bon Bon Cushion Blusher Sugar Pink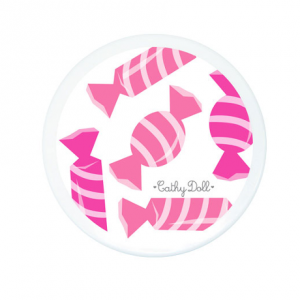 A great blusher created by Cathy Doll that has an ultra-moisture formula to leave your skin feeling fresh and healthy. It instantly beautifies your skin for a natural look on your cheekbones without the feeling like you are wearing any makeup! This blusher is long-lasting, non-chalky formula that does not clog up your pores. Enriched with vitamin E, L-glutathione and aloe vera that deeply nourish your skin from within. Blusher in Sugar Pink code that is suitable for fair skin and even dark skin tone. Blush of your cheek with this amazing blusher. Click to know more about Cathy Doll C'est Bon Bon Cushion Blusher Sugar Pink.
Lakme Absolute Drama Stylist Blush Duos Pink Blush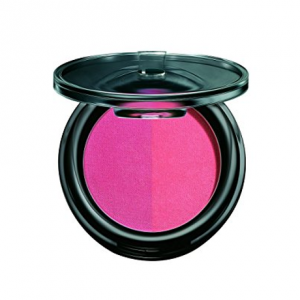 Achieve a professional-like finish with Lakme Absolute Drama Stylist Blush Duos. This blusher has a luminious and silky formula that gives a natural-looking radiance to your skin that compliments your skin.  Give your cheeks a hint of rosy colour that blends effortlessly for a luminous finish. This blusher is an excellent shading as it comes in two colours. You can use the lighter colour blusher on your cheek as a highlighter and the darker colour to shade the cheekbone. Read reviews about Lakme Absolute Drama Stylist Blush Duos Pink Blush.
The Body Shop Baked Cheek Colour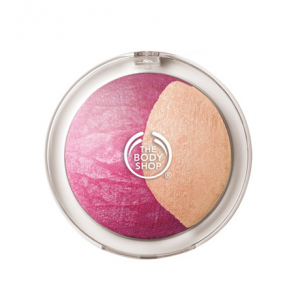 A blusher and highlighter in a duo palette just for you. Fall in love with the shimmery colour that highlights your cheek effortlessly. It is handmade and slow-baked on a terracotta disc for an amazing finishing. This blusher comes in a perfect rose-pink shade for all skin tones that last long up to eight hours of a single application. This blusher is dermatologically tested and is proven safe and gentle on the skin. Highlight your facial features with this blusher and it looks natural in a camera! Click here to know more about The Body Shop Baked Cheek Colour.
SimplySiti Simply Elegant Blusher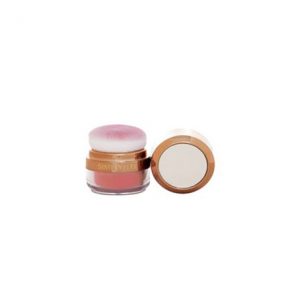 An elegant blusher from SimplySiti to enhance your cheeks. The elegantly designed puff blusher imparts a sultry glow to cheeks. You don't need a brush anymore as it comes with a puff to control the amount of blusher so you don't overdo it. It gives your cheeks a natural glow as well as polished look. This blusher is SPF30 to protect your skin from harmful UV rays. The puff is included for easy application. This blusher comes in three luxurious shades that instantly lifts and softens for a glowing look. Read reviews about SimplySiti Simply Elegant Blusher here.