HELLO KITTY BIRTHDAY FEVER HITS TOWN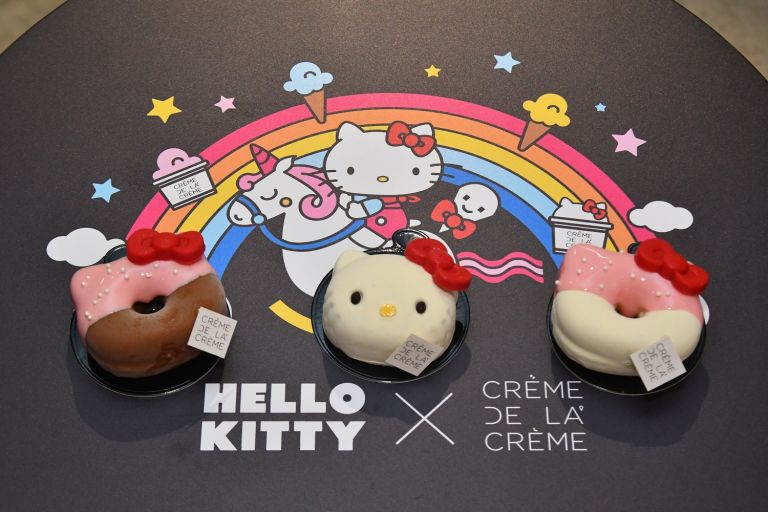 PETALING JAYA, 14 Nov, 2019 – On the heels of launching "Beauty Elixir", the world's first beauty ice-cream, Crème De La Crème (CDLC) is set to take the market by storm once more. CDLC is proud to announce that Sanrio has specially handpicked CDLC to celebrate the 45th birthday of the iconic Hello Kitty for her Malaysian fans and friends.
This momentous collaboration with Sanrio will see the debut of a special CDLC Hello Kitty and the transformation of CDLC into a never-before-seen Hello Kitty Land. Apart from this sensory treat for the eyes and Instagram feeds, CDLC has upped the ante at what they do best and crafted a tantalising set of Hello Kitty themed ice-cream, petits gâteaux, and "Bloop! Bloop! Bloop!" (CDLC-famed beverages) befitting of the greatest anniversary bash to be thrown for the ultra-lovable icon.
Inspired by Hello Kitty's favourite things, CDLC is proud to present:
Artisanal ice creams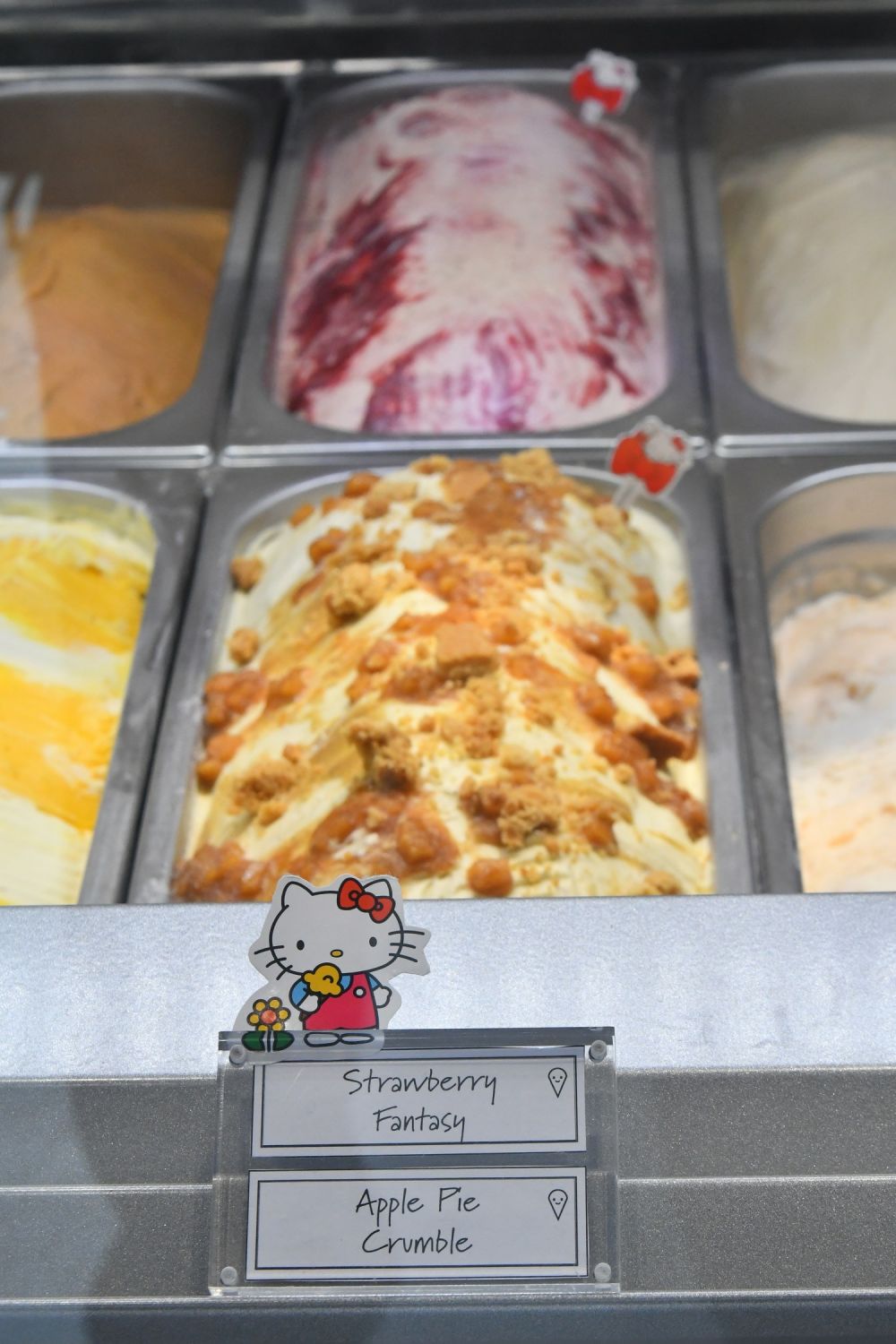 Apple Pie Crumble: Interpreting Hello Kitty's favourite apple pie is a delectable scoop of Madagascar vanilla goodness swirled with homemade fresh apple compote, cinnamon and crumble.
Strawberry Fantasy: A gastronomical explosion of strawberry flavours – strawberry ice cream,  homemade strawberry jam and fresh strawberry bits.
Petits Gâteaux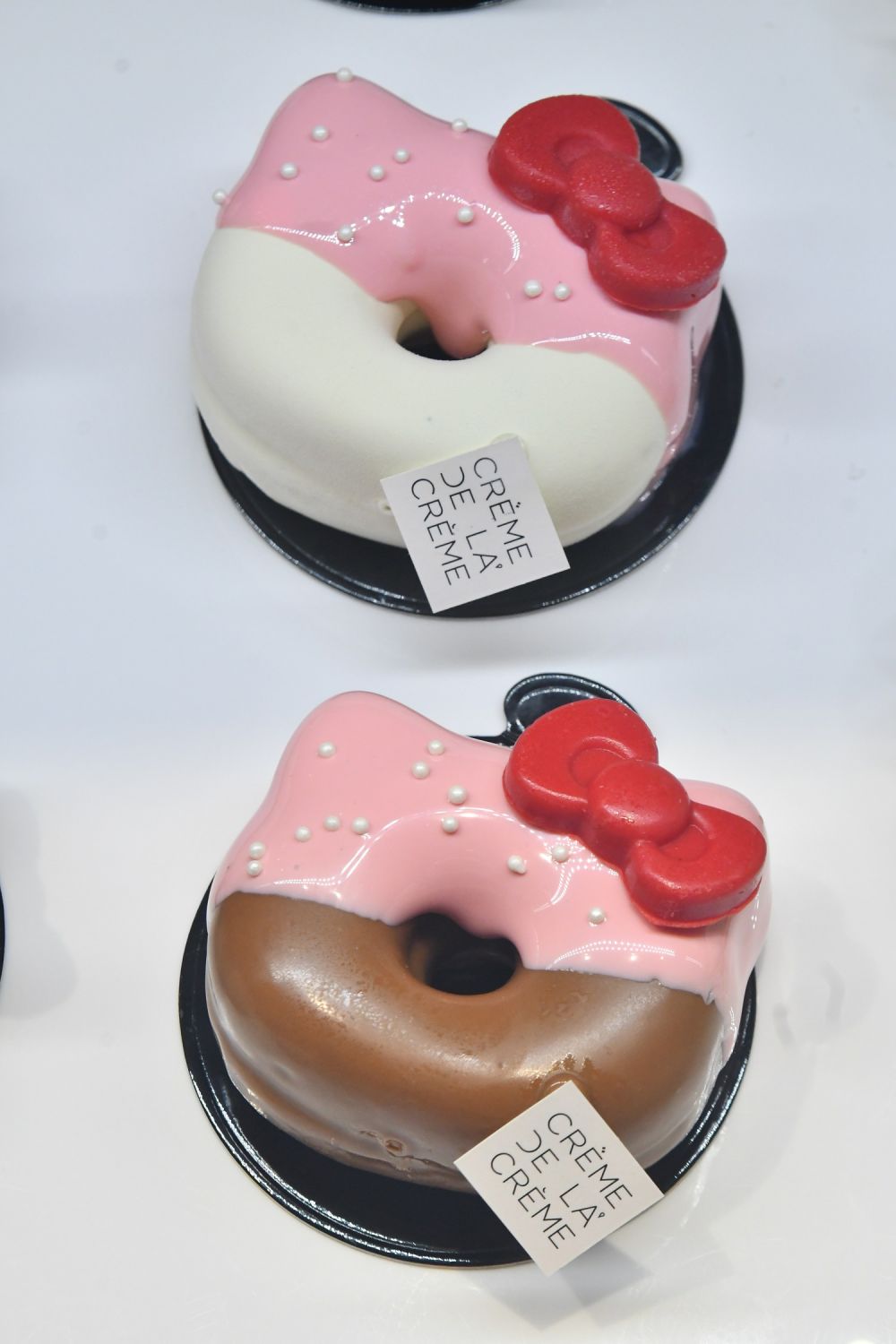 Kitty White: Fondly named after Hello Kitty herself, this is an indulgent combination of Madagascar vanilla ice cream, strawberry passion fruit sorbet, passion fruit crème, crumble and chocolate.
Friendship Ring: Celebrating Hello Kitty's favourite word "friendship", savour a delicious marriage of cream-cheese ice cream, strawberry ice cream, strawberry jam, peach sorbet, citrus crumble and chocolate.
Bloop! Bloop! Bloop!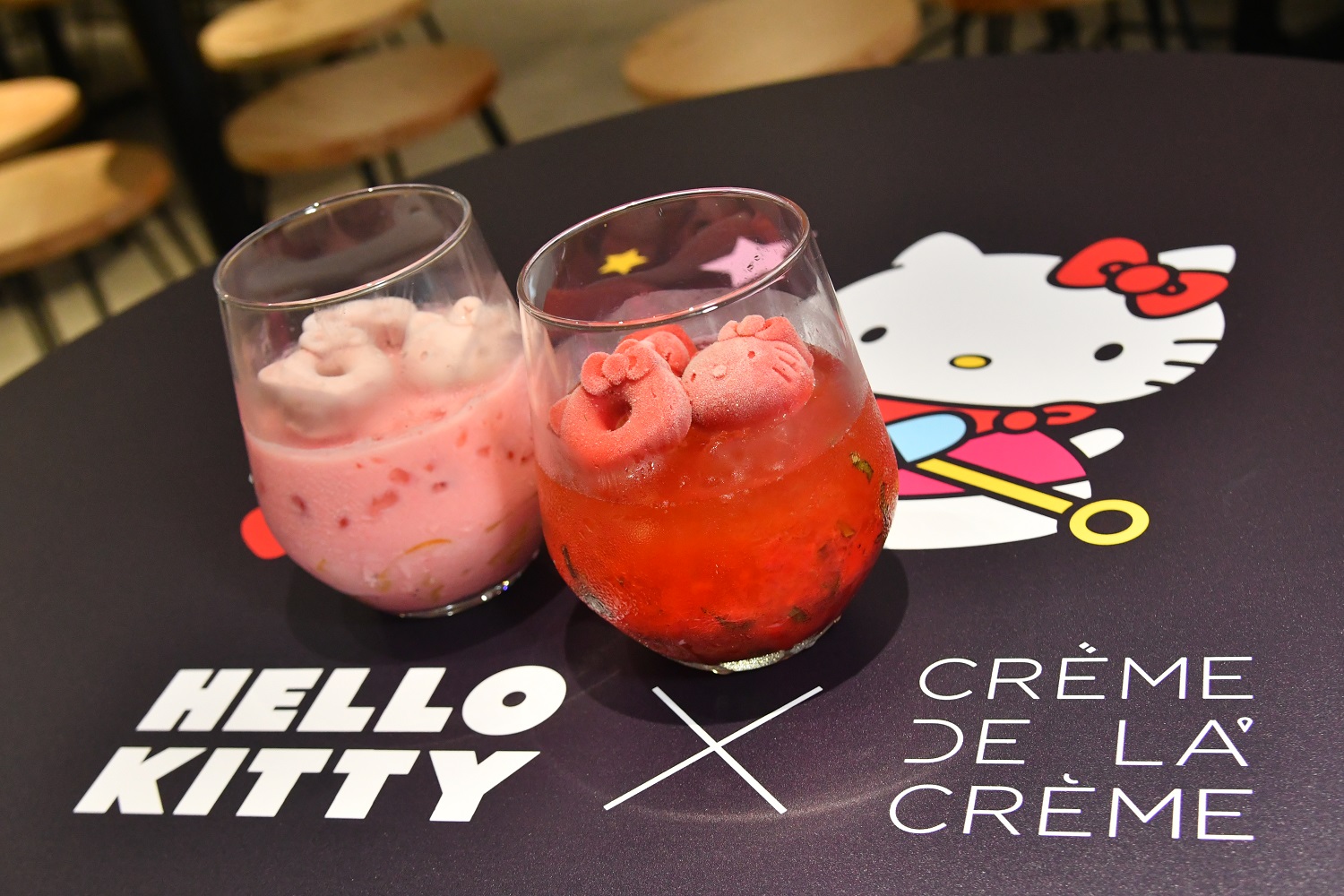 Sugar: Hello Kitty's pet hamster would approve of this refreshing concoction of fresh strawberries, fresh sweet basil leaves, freshly squeezed lemonade and raspberry sorbet.
Charmmy Kitty: Hello Kitty's pet cat would fall in love with this delightful serving of fresh milk blended with strawberries, topped with strawberry ice cream and peach chunks.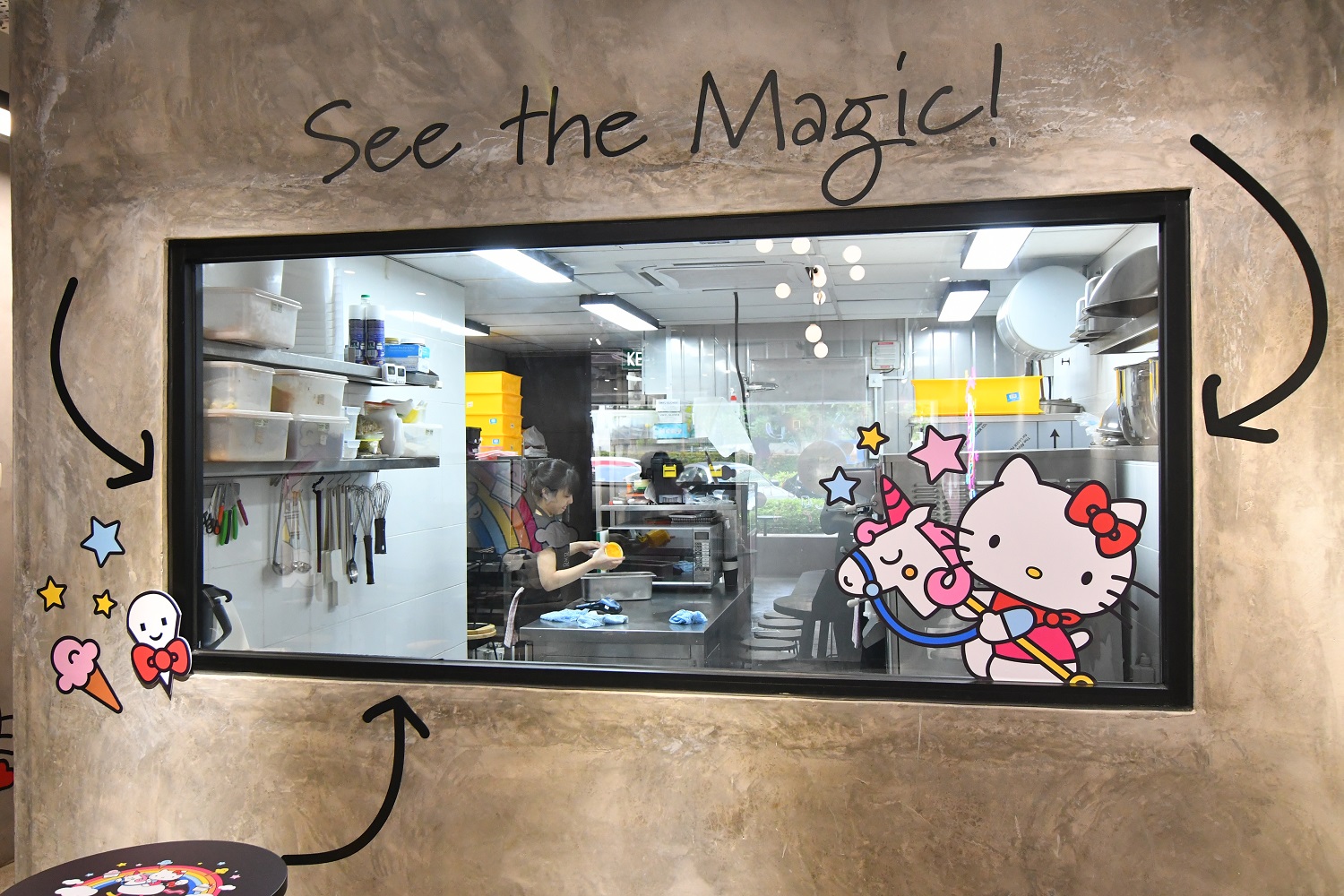 "We are madly in love with Hello Kitty and it is such a great honour for Sanrio to hand-pick us for this special collaboration. We can't wait to celebrate with CDLC and Hello Kitty fans. We definitely know how to have fun and throw a party. It will be a multi-sensory experience guaranteed", enthused Lio Lim, the managing director of CDLC.
"Sanrio strives to bring people together and create happiness to make the world a better place. We are excited to partner with CDLC to bring our Hello Kitty fans this once-in-a-lifetime experience. CDLC is a known purveyor of premium artisan ice-cream and this is the first of such collaborations ever with Hello Kitty in Malaysia. There can be no better combination to spark happiness and joy! With CDLC's one-of-a-kind creations inspired by Hello Kitty's favourite things and CDLC's Hello Kitty Land, it will be an unparalleled treat for the senses, and we are sure you will have fun!", Caroline Tsang, COO of Sanrio Wave Hong Kong shared.
ABOUT CRÈME DE LA CRÈME (also affectionately known as CDLC)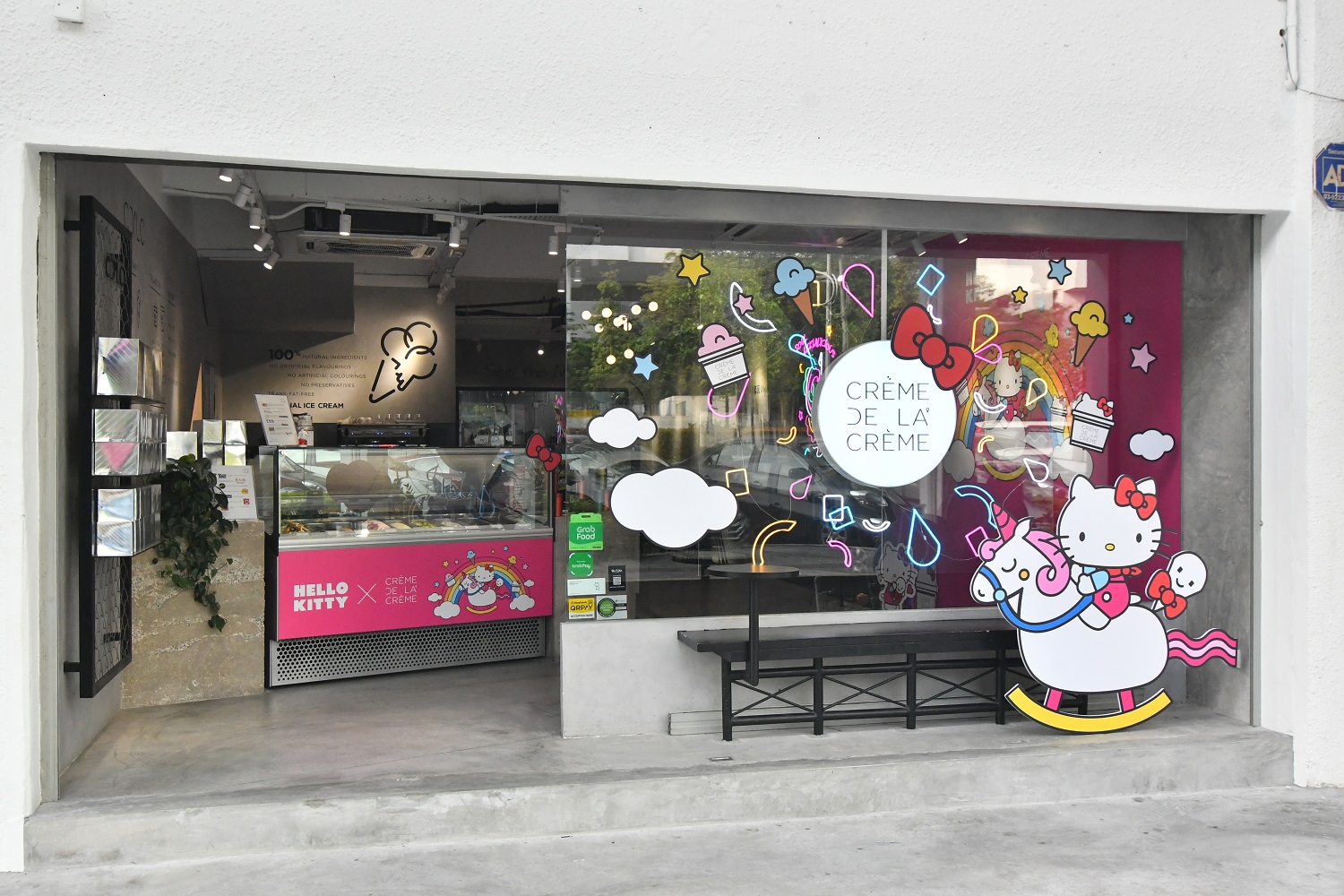 Hailed by mainstream media and renowned food critics as the best ice cream in Malaysia, Crème De La Crème has taken the market by storm as Malaysia's first and only artisanal dessert haven with highly skilled local pastry chefs, who have worked and trained under renowned celebrity dessert master Christy Tania. CLDC does not believe in skimping on ingredients, using only 100% all natural fresh premium ingredients with no preservatives, artificial flavourings or colourings. The result: the richest, smoothest and creamiest handcrafted ice creams of uncompromising and incomparable quality, consistency and textures – not to mention – perfectly Instagrammable beauties! Innovation and creativity is synonymous with CDLC. CDLC revolutionised the beauty and F&B industries with "Beauty Elixir", the the world's first beauty ice-cream.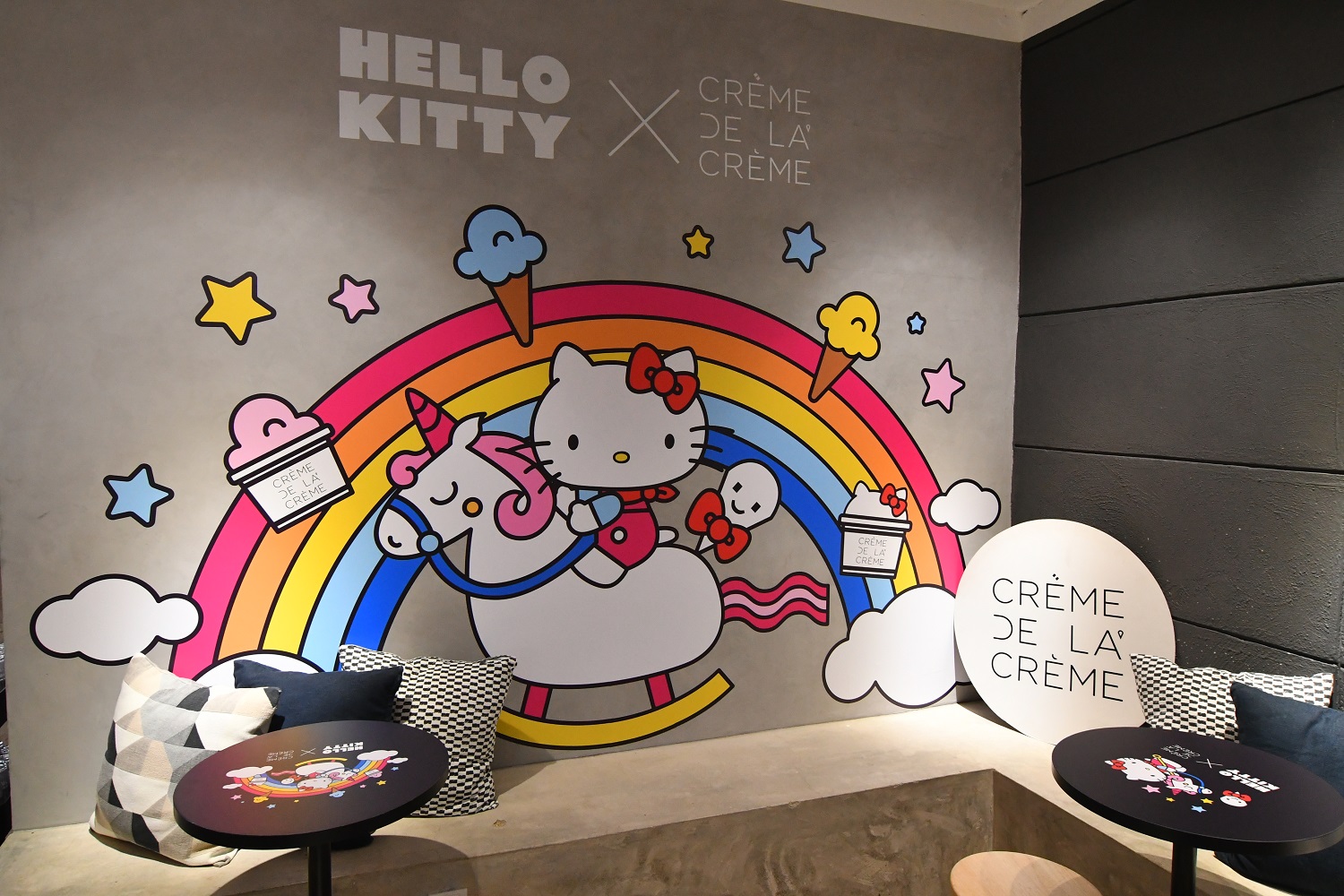 Crème De La Crème is located at 35G, Ground Floor, Jalan SS21/60 Damansara Utama, and is open for business daily:
Sunday – Thursday: 12pm – 11pm
Friday & Saturday: 12pm – 12am
For enquiries and further information, please contact:
Lio Lim: lio@mycdlc.com