Heartwarming Essentials For Your Toddler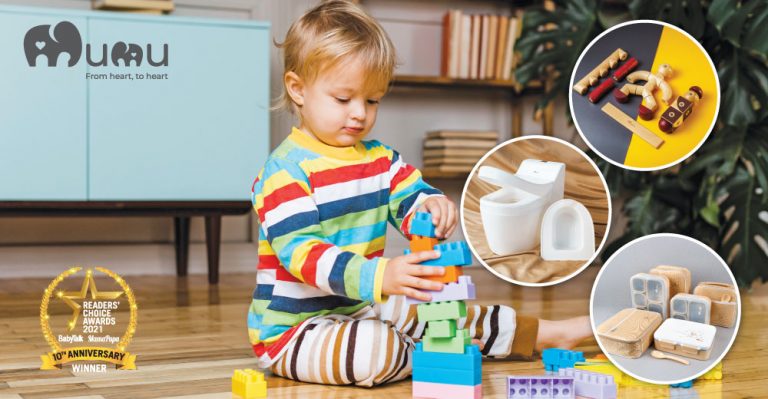 Mumu understands the passion and dedication of every parent: your kids' well-being will always be your top priority. Designed with quality, safety, and convenience for moms and babies in mind, this Penang-based brand provides a wide variety of choices for your toddler's needs ranging from toys, lunchboxes, and a plethora of everyday items that are practical and easy to use at the same time.
Mumu has several product categories under their wing: Feeding, Utilities and Wooden Educational Toys. All their products spotlight minimalism and sustainability, achieved using materials such as natural-coloured wood, food-grade materials, and eco-friendly soy-based inks.
Spark Creativity, Ignite Imagination: Mumu Alnico Wooden Toy
Timeless and versatile, wooden toys are made to imprint lasting impressions on your baby's childhood. The Mumu Alnico series, which features magnetic wooden blocks, takes a fresh approach to conventional wooden toys. Available in Alnico 24 and Alnico 42, these toys are made from exceptional quality beech wood and are designed to be smooth around the edges.
Did you know that the name Alnico is derived from the special (and stronger) magnet it uses? Alnico is ingeniously named after the combination of aluminium (Al), nickel (Ni) and cobalt (Co). Every single Mumu wooden toy is a unique experience, from allowing the child to enhance their hand-eye coordination to improving visual-spatial recognition. This series provides hours of fun while cultivating creativity and encouraging imaginative play.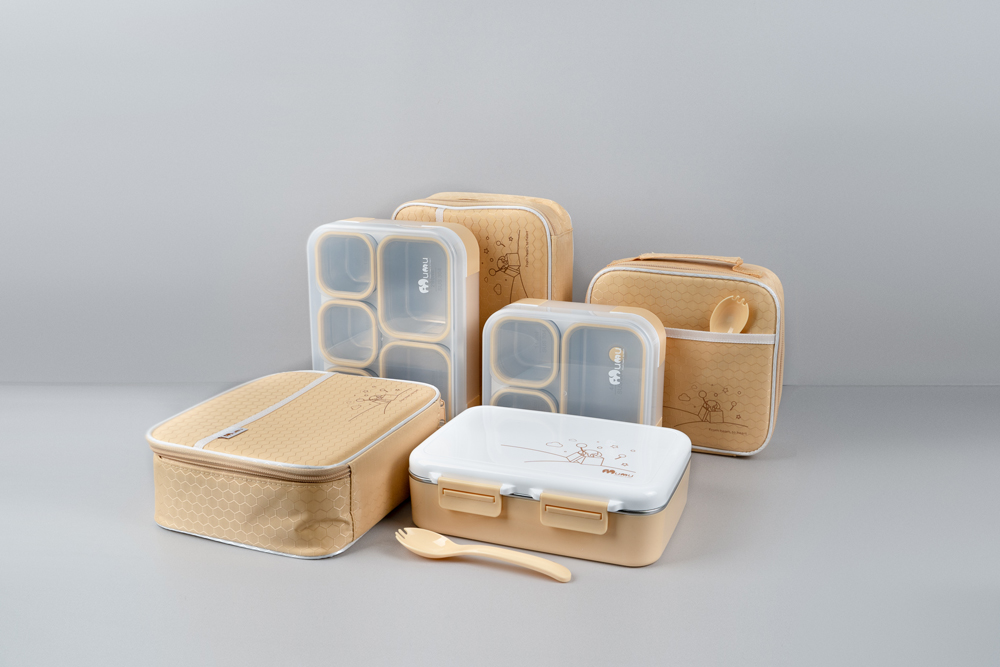 Carefully Packed with Love: Mumu Lunch Box
A daily routine of being a parent is making sure your child is eating well. Packing their lunch box is an affectionate task, a loving gesture to ensure your little one is getting proper nourishment even while away from home. Apart from food, the container used to pack snacks and lunches is equally important.
The Mumu lunch box comes in three different models for ease of packing. Taking inspiration from the suku-suku-separuh initiative by the Malaysian Ministry of Health, these lunchboxes are designed with separate compartments. Mumu Tiga comes with three compartments, while Mumu M3 provides a detachable 3-compartment box. For more food varieties, Mumu Lima offers five compartments. These three types of lunchboxes feature watertight lids with their own set of utensils that fit seamlessly into an insulated bag. Mumu Lunch Boxes are also made from BPA-free plastic and freezer-safe.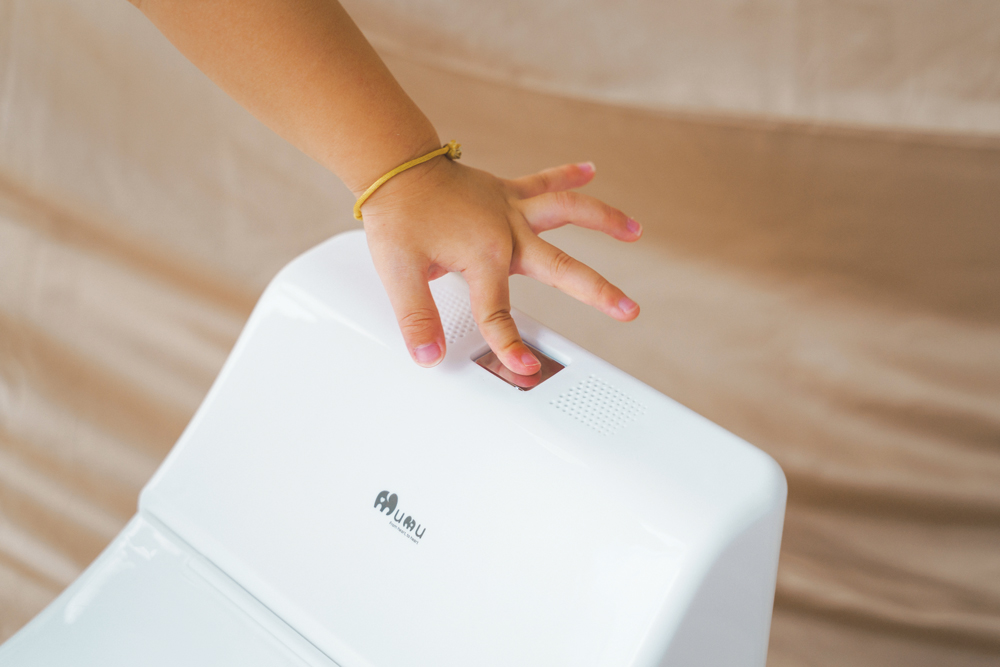 No More Potty Mess: Mumu Euphony Toddler Training Potty
Their first step, first run, first time eating on their own – as your baby grows, each milestone gives love-struck parents a sense of delight. Even when your little one is attempting to use the toilet, aka potty, on their own – it's a memorable moment for doting moms and dads! The name Euphony reflects this happy emotion, ensuring a mess-free potty-training experience for you and your toddler.
Euphony is a training toilet made from eco-friendly material, equipped with a flushing sound for the full experience. Its clean white colour provides a realistic experience to help your baby get familiar with an actual toilet. Not only does Euphony offer a comfortable sitting experience, it also meets international safety requirements and standards of EN 71, ASTM F963-17, and AS/NZS ISO 8124. Talk about a multifaceted training potty! Perfect for children aged 18 months to 5 years.
Make your parenting journey even more delightful with Mumu. Log on to wildmumsinc.com and browse through their exciting range of products.
---
MUMU is a Natural Health Readers' Choice Award 2021 winner in three categories: Toddler Training Potty, Baby Wooden Toy and Compartments Lunch Box for Children