Having an Eye Strain? Don't delay, do this Today!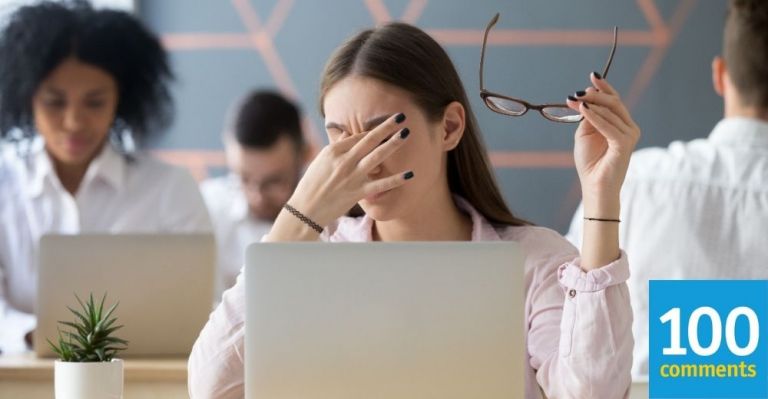 Fight Against Digital Eye Strain for Better Eye Performance
Going through a tough time fighting the silent pain of an Eyestrain? Essilor has got you covered, as it aims to correct, protect, and enhance the vision of consumers;
Moreover, Malaysians can now enjoy a discount of 50% when purchasing a second pair of lenses for work and leisure.
As many Malaysians find themselves relying too heavily on digital devices in today's new normal for work and leisure, eye strain and eye fatigue are prevalent issues faced by many due to prolonged exposure to digital devices.
The surge in screen-time shows Malaysians spend almost a quarter of their day on social media, with 17% spending more than nine hours a day checking their social media accounts. According to global research, consumers are using multiple devices where an average of more than three different devices are simultaneously being used for various activities per person.
Creating awareness about healthy vision while providing a range of high-quality solutions
"As we live through unprecedented times, the way we live and work now has changed as part of the new normal. Everything we do on a daily basis, from the way we work, converse with each other, shop, do our banking, and exercise are now very much dependent on digital devices. These new vision habits take a significant toll on the performance of our eyes due to prolonged hours on screens – subsequently causing severe symptoms of digital eye strain. An increasing number of people are experiencing eye fatigue, digital eye strain, or computer vision syndrome.  And yet, for most people, healthy vision is not a priority. Therefore, as the world leader in the eyecare industry, Essilor is committed to raising awareness about the importance of healthy vision and provide a wide variety of solutions in line with our culture of innovation," said Kathy Park, Regional Vice President, Essilor ASEAN, and Korea.
"Malaysia is one of our key markets in the region, and with statistics that reflect an increased amount of time spent on screen, we aim to raise awareness about healthy vision while providing a range of high-quality solutions to suit all Malaysians from various age groups. Our solutions are very much for all our customers at different points in their lives as we believe that seeing well is crucial to us being able to learn better, work better, and interact more effectively with the people around us," added Park.
In an effort to correct, protect, and enhance the vision of consumers at a time when many Malaysians are experiencing digital eye strain, Essilor Malaysia today announced the launch of new products under its various flagship range of lenses that include Eyezen™, Crizal®, and Transitions®.
The newly launched products by Essilor Malaysia serve as a solution for the resultant habits of the new normal. Continued exposure to the sun and increased usage of digital devices that emit blue light are among the factors that add to the various visual health problems caused by eye strain. Therefore, obtaining multiple pairs of glasses tailored to the needs of each individual wearer is especially important for work and lifestyle, respectively. Essilor is committed to providing solutions to improve lives by improving sight by leveraging advanced technologies to help mitigate the issue of digital eye strain, especially from the increased use of multiple screens a day at varying distances.
Essilor Malaysia is reaching out to consumers with Essilor's Lifestyle Solutions campaign to educate and empower consumers on the importance of seeking vision correction and protection against the effects of digital eye strain. Customers who purchase Essilor lenses can enjoy a 50% discount* when purchasing a second pair of lenses. The promotion is valid from 1 September till 31 October 2020 at selected Essilor-partnered optical stores nationwide.
The new products launched by Essilor Malaysia are: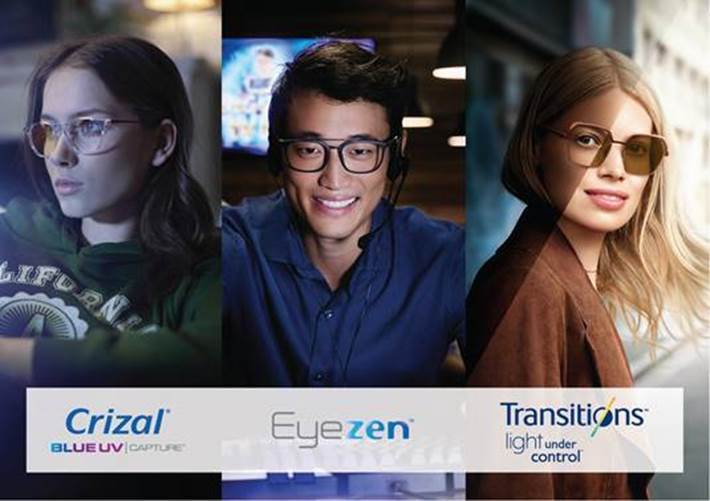 Eyezen™ Start: For the digitally connected
As part of the expansion of the Eyezen™ range, the Eyezen™ Start is the new generation of single vision lenses designed to provide wearers better acuity in near vision. The Eyezen® lenses incorporate Eyezen's DualOptim™ Technology, a new technology for single vision lenses taking into account two reference points – distance and near vision. The whole lenses' surface is optimized according to object distance and gaze direction, bringing the right power throughout the lenses. These lenses are suitable for customers experiencing high visual fatigue symptoms.
Crizal® Blue UV Capture™: For the clearest vision possible
Crizal® Blue UV Capture™ lenses filter out harmful blue-violet light while allowing beneficial blue light to pass through, while also blocking 100% UV rays. Blue light is essential because it helps us to maintain our sleep and wake cycle, elevates the mood, and helps keep our memory sharp. This sets a new standard for blue cut technology alongside the near-transparent Crizal® Sapphire™ UV coating, bringing consumers the protection they need with clearer lenses.
Transitions® Signature® Gen 8™: Protect your eyes in style
As the world leader in light intelligent lenses, Transitions® Signature® Gen 8™ is equipped with advanced fastest darkening and fastest fading transitions lenses. Transitions® Signature® Gen 8™ offers all the benefits that wearers need in terms of style and protection, as it blocks 100% UV rays and helps protect against harmful blue light indoors and outdoors.
For more information, please visit Essilor Malaysia official website at www.essilor.com.my