Hate the Gym? 10 Crazy Alternatives to Get in Shape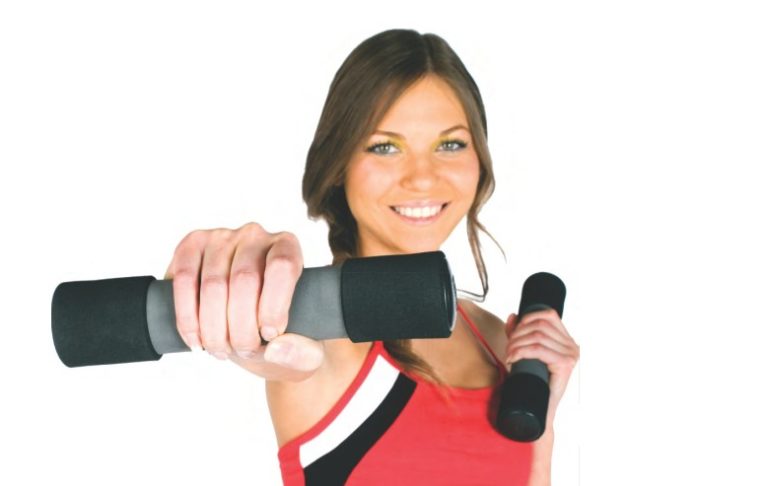 When it comes to physical fitness many have always opted for the tried, true and traditional. Some gym-haters would be perfectly happy with their light weight-training at home and a good jog in the park. The weight-training helps to feel buff and invigorated and the running helps them clear their head and get their heart rate going. Here are some other alternatives outside the norm – after all, variety is the spice of the life!
1.See you at trapeze school!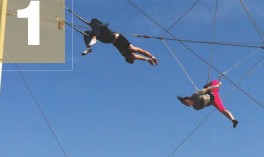 Trapeze classes are a great option for the slightly adventurous. Several indoor and outdoor trapeze schools across the country teach trainees to flip and fly. The beginner classes involve basic moves on the ground before advancing to the skies. In addition to being fun, it is also a fantastic way to target the upper and lower bodies, particularly lats and shoulders, and strengthen the core muscles.
2.Pole Positions
While the pole dance industry has grown tremendously in recent years, classes in this highly athletic dance form have become a rage among women who want an acrobatic and fun workout that strengthens and tones. The women-only classes combine dance moves with pole tricks involving suspension and stretching. The dance gets the heart pumping as a cardio workout, while pole tricks strengthen the upper and lower body, especially the core.
3.Hang Ten without hitting The Water
For those who want a lean surfer body without paddling into the seas, indoor surfing classes are the answer. A surfboard is balanced on three exercise boards. The body's core is used to mimic real surfi ng movements and then mix these with cardio bursts to burn fat. These exercises help to improve balance and define muscles.
4.Find Namaste in the Air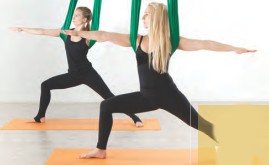 How about a new yoga challenge, but off the ground? Aerial yoga adapts traditional yoga moves while in a large silk hammock raised off the ground. The moves involve twisting and manoeuvring to stretches while working the core and relieving stress.
5.Tone with a Playground Favourite
Add a hula to the fitness routine! Incorporating a weighted hula hoop will tone the thighs, abs, glutes and arms – and burn about 200 calories in 30 minutes. Pick up a hula, play a favourite music and get hips moving.
6.Barre your Way to a Better Booty
Barre-based workouts lead towards a ballerina's body! This ballet-inspired moves use yoga, Pilates and weight training to lengthen muscles and reshape the body. Although the workouts use the entire body, the legs will especially feel the burn.
7.Bounce to a New You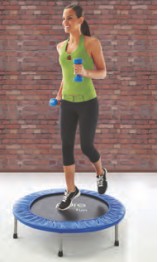 For those who loved trampolines, mini-trampolines – known as rebounders – are taking fitness by a storm. Trampolines provide intensive exercise while offering the flexibility of working out at home or gym. They are a fun way to get the cardio in without it feeling like a chore. Keeping steady while busting a move will tighten the abs and improve leg power and strength without increasing pressure on the joints.
8.Get in Shape Reliving Medieval Times
Take up fencing to relive the medieval times, safely. It is sword fighting without the risk of losing limbs. Fencing helps to make fast, accurate decisions while duelling. The fast-paced workout will raise the heart rate while improving speed, agility and toning muscles – especially the butt and arms.
9.Burn Calories while Getting Competitive
'Ultimate' is an intense game and is more than tossing around a Frisbee. With no referees, but rooted in sportsmanship and team play, this game helps to burn calories while running and passing the Frisbee to teammates across the length of a soccer field. It is also great fun!
10.Dance to a Thinner Self
Salsa is suited for both dance lovers and the uncoordinated wallflowers! This seductive dance is cardio-heavy, and an hour of dancing will torch around 600 calories. It is also a great workout for couples.