Hada Labo's 'We Care for Society' Campaign Kicks Off with Cookie Baking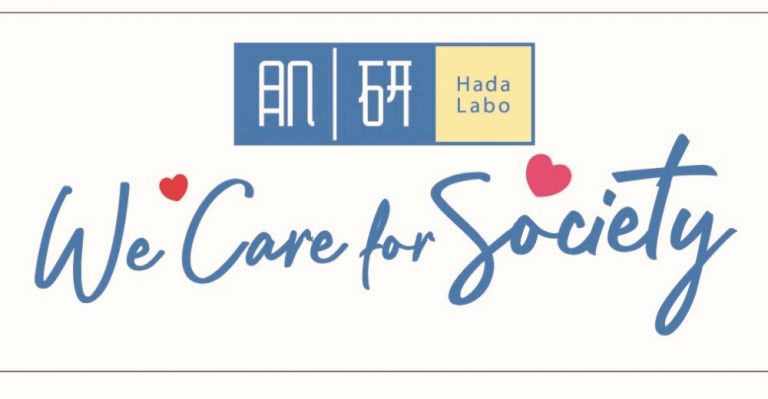 Hada Labo worked with Women of Will ( WOW ) and Watsons to help a community of disadvantaged and vulnerable women develop their businesses and gain greater financial independence. This year, they helped a group of women from the B40 communities in baking 40,000 cookies, which were then distributed to 300 families from three People's Housing Projects in the Klang Valley as part of their "We Care for Society" initiative.
Hada Labo 'We Care for Society' campaign aims to support the underprivileged women by continuing its efforts to support female with business skills and confidence to thrive in their communities.
One of the B40 women, Sadiah Binti Jaffar, 65, said she is grateful to be given the opportunity to be a part of the project which enables her to earn extra income for the Hari Raya season. With a school-going teenage daughter and bills to pay, the mother of seven has to find ways to make ends meet when her husband was suspended from his job due to the pandemic.
"Even though Hari Raya this year will be slightly different as we are unable to gather with our extended families, but I am thankful for the initiative by Hada Labo and WOW for commissioning us to bake cookies for the underprivileged community. The extra income that we make from this baking project means a lot to me and my family especially when Raya is just around the corner," said Sadiah.
Similarly, Azlina Jaafar, 47, who is a mother to three children aged 20, 18 and 8 respectively, said she has gained valuable experience in terms of expanding her knowledge in baking various types of cookies. This has helped boost her confidence in the expansion of her cookie baking business.
"I hope Hada Labo will continue to partner WOW in reaching out to the less fortunate community. The upskilling programmes offered through this campaign has enabled us to be self-sufficient financially," added Azlina.
The selected B40 women bakers, who have a household income of less than RM2,500, are currently residing in the Batu Muda People's Housing Project located in Jalan, Ipoh, Sentul.
WoW Chief Operating Officer Lakshwin Muruga said the project by Hada Labo is a good initiative as it is in line with the NGO's objective to help the underprivileged women.
"We are indeed glad to be collaborating with Hada Labo for the second year because not only are we able to help the B40 group to be economically independent by equipping them with various baking skills, but we are also able to spread festive cheer to the needy," commented Lakshwin.
Through this collaborative campaign, Hada Labo will also donate RM1 from the sales proceed of every Hada Labo Lotion sold at Watsons outlets nationwide from 1– 31 May 2021 to the 'We Care for Society' campaign fund.
"Amidst this Covid-19 pandemic where livelihoods and jobs are at stake, we want to be able to help and spread cheer to our beneficiaries this festive season. We have chosen the Hada Labo Whitening Lotion for this campaign as it is ideal for anyone who wants radiant moist skin especially in preparation for a major festivity. So, we invite everyone to be a part of this campaign and together we can spread love and joy to the underprivileged," said Lim Mei Yuen, General Manager of Rohto-Mentholatum (M) Sdn Bhd.
The Hada Labo Whitening Premium Lotion is infused with 4 types of Hyaluronic Acid that provide intense, long-lasting hydration through every layer of the skin. It also contains Tranexamic Acid that helps fight dark spots, re-balance skin tone and restore skin radiance after every application. To top it off, the formulation of the lotion also includes Vitamin C and Vitamin E in soothing and relieving redness and discomfort after sun exposure.
For more information or to support this campaign, log on to www.hadalabo.com.my or follow their facebook page: MyHadaLabo.