Hada Labo Cares For Nature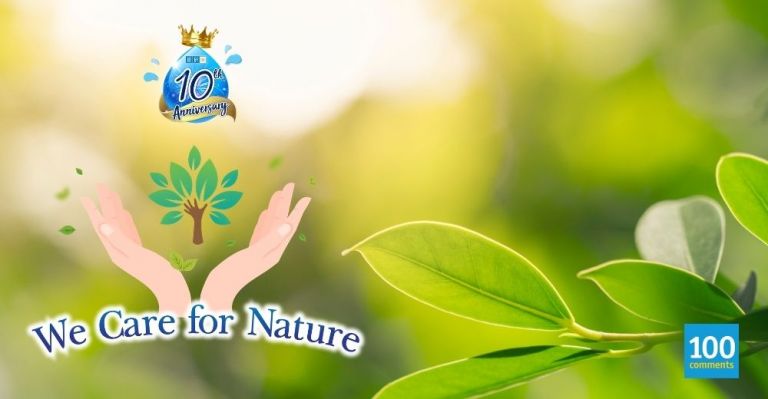 It's always a good thing to make the earth a greener place. Cognizant of the fact, Hada Labo has launched the 'We Care for Nature' campaign in collaboration with the Malaysian Nature Society (MNS) and Watsons as its contribution back to nature.
This initiative, which belongs to the third pillar of Hada Labo's 'We Care' campaign, aims to raise funds to plant 700 saplings across a 1.75 hectare forest land in the hope of contributing towards a sustainable environment while providing natural habitat for the urban wildlife.
According to Mr. I.S. Shanmugaraj, Executive Director of MNS, the country's rate of deforestation for urban development has been increasing over the years and it is becoming a threat to sustainable environment. "Deforestation, if not properly managed, can result in a loss of biodiversity, degradation of watersheds and ultimately contribute to unfavourable global climate change," explained Shanmugaraj.
Through this campaign, Hada Labo will donate RM1 from the sales proceed of every Hada Labo lotion product sold at Watsons outlets nationwide from 1 – 30 September 2020 to the 'We Care for Nature' fund.
The Hada Labo 'We Care for Nature' campaign is held in conjunction with the brand's 10th anniversary celebration. "We are grateful to be in the Malaysian beauty market for the last decade and as we reach this remarkable milestone, we want to continue to do our part in building a better environment for our future generation. We are pleased to be collaborating with MNS as the organisation carries the same mission as our CSR campaign, which is to promote and ensure responsible environmental stewardship in the country," said Lim Mei Yuen, General Manager of Rohto-Mentholatum (M) Sdn Bhd.
"Hence, we hope the public will support us in this 'We Care for Nature' campaign and together we join force to promote and create a sustainable environment," added Lim.
The total amount raised from this campaign will be announced at Hada Labo's 10th Anniversary celebration which will be held in October this year.
Earlier, Hada Labo had successfully kick-started its 'We Care' campaign in celebration of its 10th anniversary. The first two pillars of the campaign, 'We Care for You' focuses on providing skincare education to the public in caring for their skin, while 'We Care for Society' is aimed at reaching out to the underprivileged community. Both campaigns were launched respectively in the month of July and August this year. For more information or to support this campaign, log on to www.hadalabo.com.my or follow their facebook page: MyHadaLabo