GSC Completes Acquisition of MBO Assets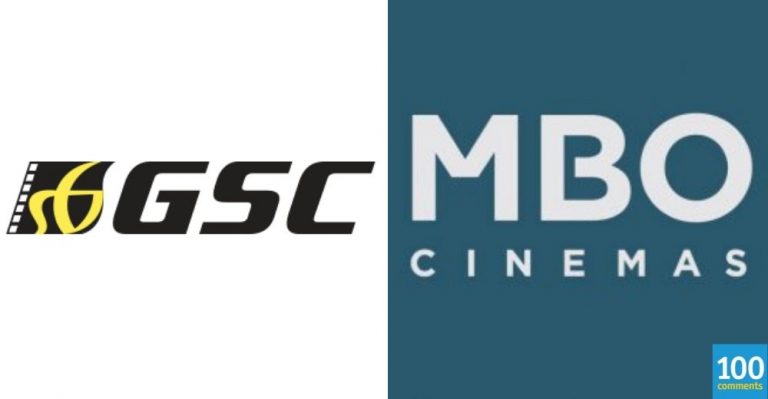 Golden Screen Cinemas (GSC) is pleased to announce that it has completed the acquisition of all MBO assets from MCAT Box Office Sdn Bhd and Reel Entertainment Holdings Sdn Bhd (both in Creditors' Voluntary Winding Up), following its takeover announcement in March 2021.
As part of the acquisition, GSC has acquired a total of 18 MBO sites comprising 143 screens, which effectively increases GSC's share of screens from 36% to 44%. These theatres include several new and familiar USPs and cinema assets including MX4D, BIG SCREEN, KECIL, PREMIER, Dolby Atmos, and Cafecito, some of which will be rebranded to match GSC's own range of cinema experiences.
"We are excited to welcome these 18 new locations to the GSC family of cinemas in Malaysia, as it will expand our range of offerings for audiences of all ages including families and young adults. The completion of the acquisition is timely given the many blockbusters releasing in the fourth quarter all the way into 2022, starting with Shang-Chi and the Legend of the Ten Rings, and we are confident that it will positively hasten our recovery from the pandemic," said Ms. Koh Mei Lee, CEO of Golden Screen Cinemas.
Following the completed acquisition of MBO's assets, former MBO cinemas will be steadily converted into GSC theatres, starting with flagship locations in key cities. GSC aims to reopen its newly acquired sites in stages, starting from November 2021 and looks forward to welcoming audiences back to movies on the big screen.
Experiences for every cinema-goer
MX4D is a 4D film presentation system that augments a film with environmental effects including motion, odour, and humidity. It utilises cinema seats, which tilt forward, backward, and to the side, in synchronization with the motion on screen, as well as imparts tactile effects and air blasts that help provide a more immersive, dynamic movie-watching experience. MX4D will be a new addition to GSC's existing motion seat experiences like 4DX and D-BOX.
BIG SCREEN with its BARCO Laser Projection System and Dolby Atmos surround sound is another addition that movie-goers can look forward to in selected cinemas. Renowned for being some of the biggest auditoriums in the country, BIG SCREEN will complement GSC's MAXX screens to deliver impactful, larger-than-life entertainment that will make every blockbuster leap out of the silver screen.
For families, there is KECIL, which will be rebranded to GSC's Play halls. Specially crafted to meet the needs of family, children, and the young at heart, GSC Play halls feature nursing rooms, lounges, and even in-hall playgrounds that are designed to let kids have fun, while enjoying their favourite films.
Last but not least are PREMIER halls that offer excellent comfort with reclining twin seats with a service call button. Complete with an adjoining private lounge, this premium movie experience will be rebranded to GSC's Premiere Class, offering audiences a touch of cinematic class in more cities and towns across Malaysia.
The list of all MBO locations that have been acquired by GSC are as follows:
CENTRAL
GSC Setapak Central, KL
GSC Kepong Village Mall
GSC Subang Parade
GSC The Starling Mall
GSC CITTA Mall
GSC Tropicana Gardens Mall
NORTHERN
GSC Kulim Central, Kulim
GSC Central Square,Sungai Petani
GSC AEON Mall Ipoh Falim, Perak
SOUTHERN
GSC Kluang Mall, Kluang
GSC KSL City Mall, JB
GSC AEON Mall Bandar Dato' Onn, Kempas
GSC Square One Shopping Mall, Batu Pahat
GSC Heritage Mall, Kota Tinggi
EAST COAST
GSC Kuantan City Mall, Kuantan
EAST MALAYSIA
GSC IMAGO Shopping Mall, KK
GSC The Spring, Kuching
GSC The Spring Bintulu
---
For further enquiries, please contact the GSC Public Relations and Branding team:
Ms. Noordiana Ibrahim                                                                       Mr. Sharmine IshakFor further enquiries, please contact the GSC Public Relations and Branding team:
(+6019) 313 2310                                                                                  (+6016) 675 8729
noordiana.ibrahim@gsc.com.my                                                      sharmine.ishak@gsc.com.my