Great Skin Health From Inside Out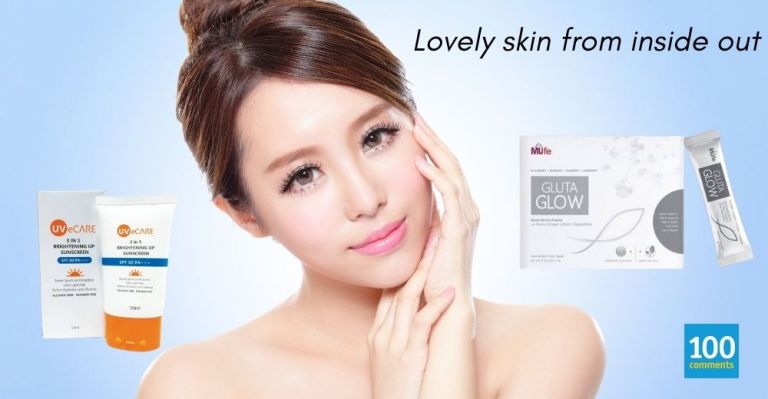 Are you fed up with the ingredients in most sunscreens that seem to do more harm than good? Or perhaps you are dismayed by the never-ending challenge of maintaining great skin. If so, it is time to charge up your current skincare routine with this dynamic combination – GlutaGlow and UVeCARE Sunscreen.
The Ideal Skin Supplement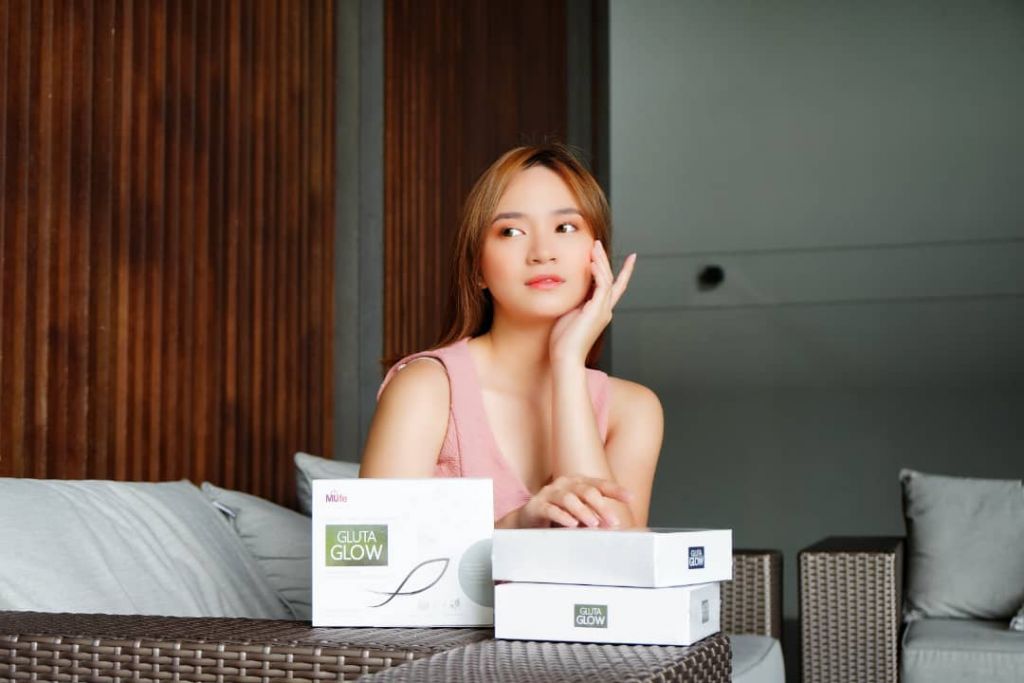 GlutaGlow is a 4-in-1 beauty supplement infused with four of the most well-known beauty ingredients: yeast extract (containing L-glutathione), marine collagen, astaxanthin and vitamin E. These natural ingredients offer multiple beauty benefits including whitening, firming, moisturising and UV protection.
L-glutathione provides whitening and UV protection properties while astaxanthin acts as an internal sunscreen and is also responsible for skin elasticity. Marine collagen gives the anti-wrinkle effect and vitamin E is a potent antioxidant. Together, they make GlutaGlow an effective powerhouse in nourishing the skin.
Research has shown that women who use GlutaGlow reported that their skin is more hydrated, has more elasticity, wrinkle reduction as well as a visible whitening effect and shows no signs of UV damage. To enjoy the benefits of GlutaGlow, just mix 1 to 2 sachets daily with 200 to 250ml of room temperature water.
With all these benefits, GlutaGlow is the most convenient way to supplement your skin health from within!
Natural Sun Protection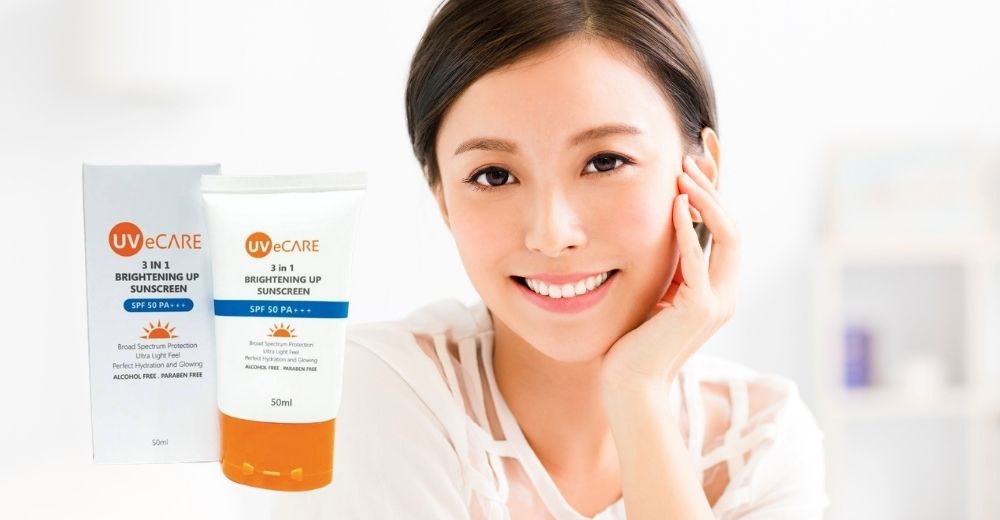 Sun screens provide maximum protection from the sun's damaging ultraviolet rays. Therefore, they are a great way to protect your skin externally. Always be sure to choose one with an SPF (sun protection factor) that offers a high enough protection for your skin type. Remember to apply it every time you venture outside, even if it looks cloudy as UV rays are ever present even on the gloomiest of days.
UVeCARE 3-in-1 Brightening Up Sunscreen (SPF50 PA+++) is an excellent choice that offers 3 outstanding features such as sun protection, brightening and hydrating properties thanks to its high quality ingredients.
UVeCARE sunscreen is free from alcohol, fragrance and paraben and infused with vitamin C, arbutin and glutathione. It does not leave a sticky, greasy feeling, and is suitable for use on the face, neck and whole body. Before heading out of your house, just apply an appropriate amount on your skin until it is fully absorbed. Be sure to reapply every 3 to 4 hours you are exposed to the sun. As the sunscreen is made with skin-friendly ingredients, you can use it multiple times a day with complete peace of mind.
With UVeCARE sunscreen, you no longer have to suffer from sunburn, pigmentation, age spots, wrinkles and dull complexion caused by harmful UVA and UVB rays.
Give your skin the best kickstart to glowing health by supplementing it with Glutaglow from within and protecting it externally with UVeCARE sunscreen.
For more information, visit their Facebook pages at GlutaGlow and UVeCARE.