Give Your Child a Gorgeous Makeover by Shopping from Baby Mogma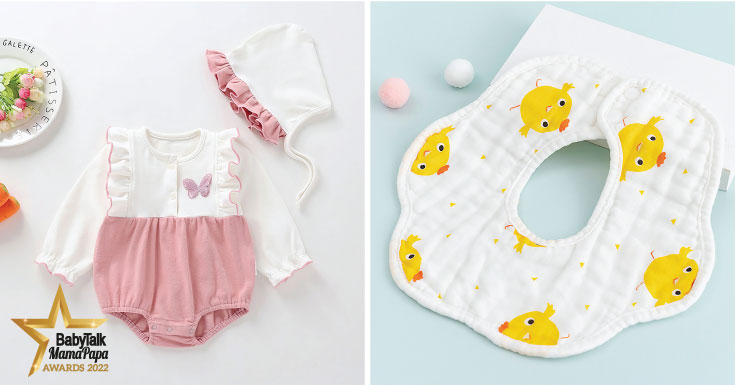 If you feel babies are cute, wait till you see them smartly dressed in their finest! Seeing your little one looking dapper and oh-so-adorable in stylish, high-quality clothing – is a memory you will cherish all your life! Your little bundle of joy deserves all the very best in this world, and when it comes to their aww-dorable apparel, picking the perfect dress is never an easy task.
However, Malaysia-based online baby store, Baby Mogma might have the perfect choice of baby clothing you are looking for. With Baby Mogma's clothing line, you can make sure your baby looks their best at all times. Baby Mogma is undoubtedly the brand of choice for Malaysian parents, and is devoted to its motto – "Cuddle with Confidence".
Delivering the best – in style!
Baby Mogma is a comparatively new name in the Malaysian baby clothing industry, having just been established in 2020. But within this short span of its operation, Baby Mogma has become a favourite brand for a lot of Malaysian parents. One of the key reasons behind this was Baby Mogma's timely delivery of products, even during the pandemic. Currently, Baby Mogma offers express shipping around the world. However, the shipping charges may change depending on the location. Malaysian and Singaporean parents are in luck, for any purchase above RM150 and RM200 respectively will automatically unlock free delivery to your region!
A wide palette to choose from
Children can be really finicky about the clothes they wear because comfort is the only thing that matters to them. Keeping this in mind, Baby Mogma offers only high-quality children's clothing that is super comfy. Not only are the clothes made from safe and non-toxic materials, but they are also styled keeping in mind the latest fashion trends. The online store is easy to browse with categories ranging from outdoor and indoor wear to designated boys' and girls' clothing sections, to unisex clothing and sleepwear. The clothes come in a wide variety of colours and cheerful patterns. In addition to everyday wear, you can also grab a sale on children's accessories like swaddles, bibs, mittens, and knot hats.
Baby Mogma has excelled within these short years not just because of the superb quality of clothing, but for its impeccable customer service as well. The store aims to improve its accessibility among clients so that parents are more comfortable and confident about shopping for their little ones. Alongside secure online orders, you can also chance upon reliable childcare tips for new moms and dads as a part of the incredible Baby Mogma experience!