Get the best Maternity Treatment and Medicare from Columbia Asia Hospital, Bintulu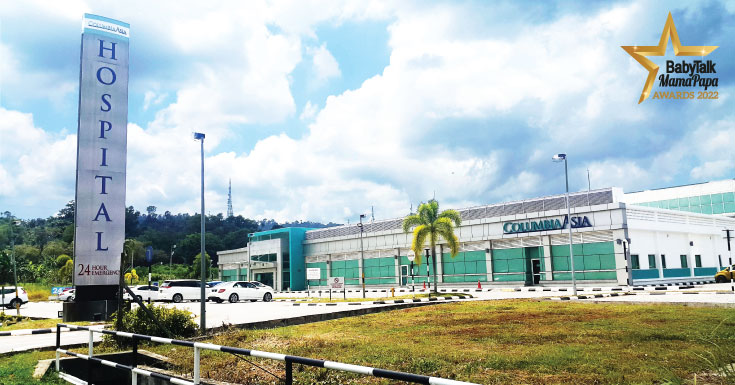 Pregnancy is one of the most anticipated moments in a woman's life, often marked with joy and celebration. But as amazing as it is for expecting mothers, pregnancy can also be challenging and cause unnecessary worry and anxiety. However, expecting mothers can breathe a sigh of relief, for pregnancy and infant healthcare have come a long way.
If you are an expecting mother in Malaysia, you can seek the best maternity treatment and facilities from Columbia Asia Hospital – Bintulu in Bintulu, Sarawak.
About Columbia Asia Hospital – Bintulu
Established in Malaysia in 1996, Columbia Asia is undoubtedly among the most revered chains of hospitals across the globe. Known for its state-of-the-art facilities, highly skilled medical professionals, and superior quality healthcare services, Columbia Asia Hospitals have several highly recommended healthcare facilities not just in Malaysia, but throughout Asia. The hospital chain has provided affordable medical services and professional guidance to moms-to-be over the past decades and has emerged as a leading hub specialising in maternity and post-natal treatments.
The healthcare facility of Columbia Asia Hospital – Bintulu is recommended because of its impeccable services and quality maternity packages for expecting mothers that offer the best childbirth experience at an affordable rate. The maternity packages at Columbia Asia Hospital – Bintulu offer premium treatment and care for both normal and caesarean deliveries, in a comfortable and safe environment complete with pristine childbirth facilities.
Why should you choose Columbia Asia Hospital, Bintulu for maternity packages?
Gone are the days of invasive treatments and long hospital stays. Equipped with the latest healthcare technology and skilled medical professionals, the maternity ward at Columbia Asia Hospital – Bintulu guarantees attentive service and treatment to all patients. In addition to hosting the most qualified doctors, nurses, and healthcare assistants who specialise in childbirth and maternity treatment, Columbia Asia Hospital – Bintulu offers a seamless experience with its skilled team comprising skilled surgeons, inter-departmental medical professionals from various disciplines including General Paediatrics and Obstetrics, Gynaecology, Internal and Occupational Medicine, and so on.
At Columbia Asia Hospital, you will be treated to the highest standards of safety and security with impeccable care throughout your stay. The hospital staff are devoted to the safety and well-being of both mother and child, providing them with a secure, comfortable environment. Columbia Asia Hospital – Bintulu's visitation hours are from 9 am to 9:30 pm.