Fostering Lifelong Learners: Kidsparkz Preschool's Journey of Igniting Success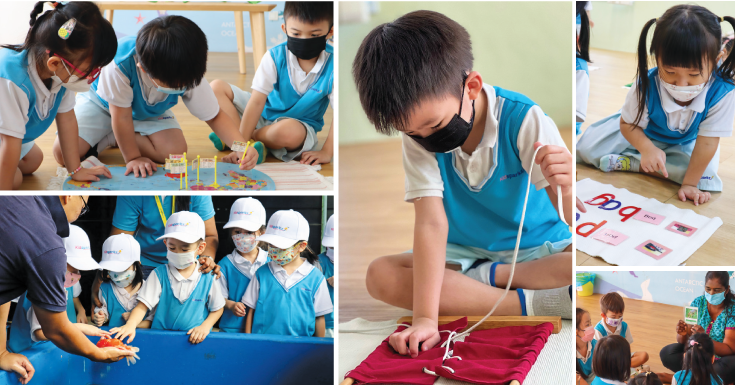 Kidsparkz Preschool has crafted an educational approach that combines the Montessori method with Thematic teaching to create a unique and enriching environment for children's growth and development. This approach is centred around providing children with the tools they need to succeed, while also fostering a love for learning that will carry them through their educational journey and beyond.
The Montessori method emphasises self-directed learning and hands-on exploration. It allows children to take charge of their own learning experiences, enabling them to discover their interests and passions in a supportive and nurturing environment. This approach aligns well with the Thematic teaching method, which integrates various subjects and concepts into cohesive themes, making learning more engaging and relevant for children.
Kidsparkz Preschool's commitment to allowing children to learn at their own pace and in their own unique way is essential for fostering individuality and a sense of autonomy. This approach not only supports academic development but also helps children develop a strong sense of self-confidence and self-esteem.
The emphasis on positive encouragement is a powerful motivator that helps children feel valued and appreciated. This positive reinforcement creates a sense of accomplishment and fuels their desire to explore and learn more. By creating an environment where children feel supported and encouraged, Kidsparkz Preschool sets the stage for healthy emotional and social development.
The Multi-Intelligence based learning curriculum is an excellent way to address the diverse ways in which children learn and experience the world. Incorporating experiential learning and play into the curriculum ensures that children's sensory needs are met, enhancing their overall learning experience.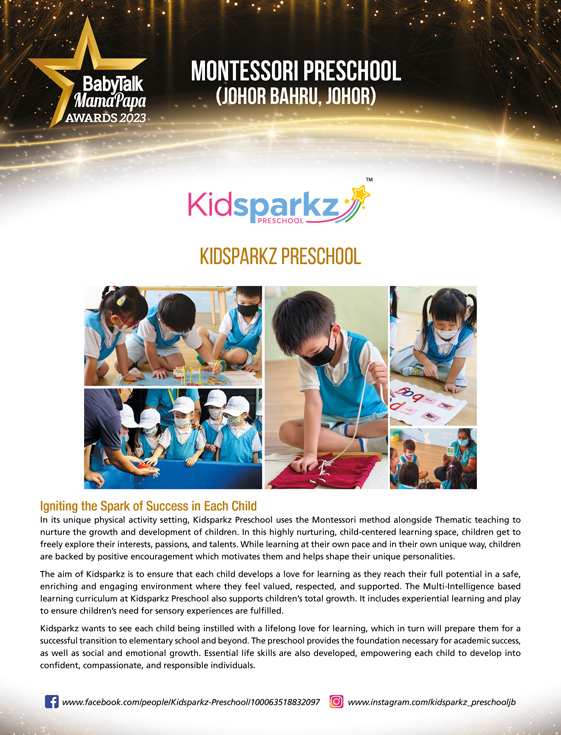 Perhaps one of the most important aspects of Kidsparkz Preschool's approach is its focus on preparing children not only academically, but also socially and emotionally. By nurturing essential life skills and character traits like confidence, compassion, and responsibility, the preschool is setting children up for success not only in elementary school but also in life beyond the classroom.
Nurturing a lifelong love for learning and exploration, Kidsparkz Preschool is where your child's journey begins with a strong foundation and endless possibilities. Join us in shaping your child's bright future and in building cherished memories together.