Fostering Brilliance Through Play: Kidskool's Revolutionary Approach to Early Education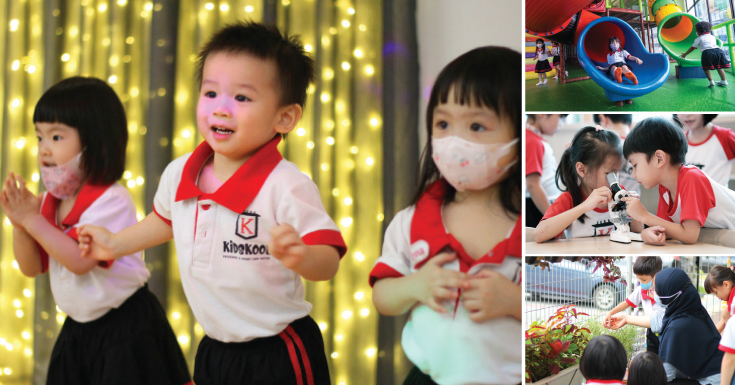 In the bustling community of Bandar Bukit Puchong, parents seeking an exceptional early education and childcare centre need not look further than Kidskool. This innovative institution has emerged as a beacon of excellence, reshaping the landscape of early learning and development. At Kidskool, each day becomes an exciting voyage of exploration, growth, and boundless fun, igniting the flame of learning in every young heart.
What sets Kidskool apart is its unwavering core values that form the foundation of its educational philosophy. It is here that the power of purposeful play takes centre stage, acting as a catalyst to kindle curiosity and transform children into enthusiastic, engaged learners. Catering to children aged 2 months to 6 years, Kidskool is more than an early education centre; it is a nurturing haven where young minds evolve into ethical leaders with a drive to make positive contributions to the community.
Kidskool's mission is to inspire a pursuit of knowledge that transcends conventional boundaries. The institution cultivates an environment that not only sparks a passion for discovery but also hones essential critical thinking skills. In a world characterised by rapid change, Kidskool equips its young learners with the tools to adapt, thrive, and carve their unique paths. Central to Kidskool's ethos is the creation of a collaborative and inclusive community, a place where each child is cherished and respected. This environment fosters trust, autonomy, and a profound sense of belonging, ensuring that every child is afforded equal opportunities to learn and flourish. The institution firmly instils a growth mindset, promoting qualities of perseverance and resilience that will serve its students well throughout life.
With successful locations in Equine Park Seri Kembangan and Bukit Puchong, the institution has earned the affection of children and the trust of parents alike. The impact of Kidskool's vision is set to expand even further, with an upcoming branch scheduled to open its doors in Cyberjaya in 2024. This expansion solidifies Kidskool's position as a trailblazer in early education, continuously redefining the boundaries of what is possible in nurturing young minds.