FJ Benjamin Partners Commission Factory to Boost Affiliate Marketing Programme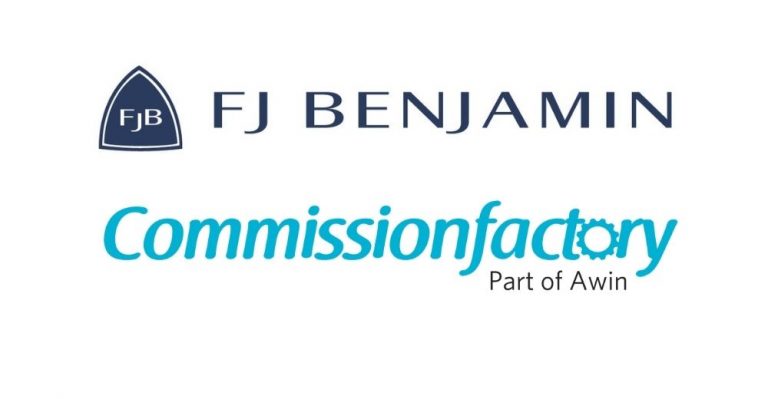 Partnership will bridge iconic fashion brand's social network with content-sharing platforms.
FJ Benjamin has partnered Commission Factory in a bid to ramp up its affiliate marketing programme. Utilising Commission Factory's technology, expertise and affiliate partner relationships, the fashion retailer and distributor aim to create a cross-channel strategy, linking its social network with content-sharing platforms. For starters, the partnership will push brands like Superdry and Airfree in Singapore and Malaysia.
Specialist brand building and management company FJ Benjamin holds an international brand porfolio of over 20 fashion, lifestyle and timepiece brands. With Commission Factory's vast number of publishers, FJ Benjamin aims to drive its eCommerce business by intensifying brand visibility and tapping into a broader market of consumers thus propelling it towards achieving its target.
"We are thrilled to embark on this journey with FJ Benjamin. The launch presents an exciting opportunity for its brands, especially for Superdry and Airfree, to reach new audiences through our Southeast Asian region publishers," said Emma Bhatti, Advertiser Head of Department, Commission Factory.
She added that the partnership allows Commission Factory to support FJ Benjamin's current and future business goals through its localised, high-level support.
FJ Benjamin expressed it is excited to watch the developments that will come out of this long-term partnership with Commission Factory. In particular, it awaits to see an increase in site traffic and 'Share of Voice' for each of their brands.
In the partnership for Superdry Singapore and Superdry Malaysia, FJ Benjamin will benefit from open communication with Commission Factory's marketing and affiliate teams, enjoy up to 10% commission on sales value and reap high average order value (AOV) of RM350 to RM500 (Malaysia) and S$200-S$300 in Singapore. AOV refers to the average dollar amount spent each time a customer orders on a website or app.
Superdry is a contemporary brand that focuses on high quality products fusing vintage Americana and Japanese-inspired graphics that incorporates a British style. The brand carries quality fabrics, authentic vintage washes, unique detailing, hand-drawn graphics that are world-leading and tailored fits with diverse styling. It has gained the brand exclusive appeal and an international celebrity following.
The Airfree affiliate programme will feature mostly similar benefits including up to 10% commission on sales value, high AOV of S400-S$500. The programme is expected to perform well, given the product – a highly efficient and versatile air steriliser from Portugal. It features Exclusive Patented TSS Technology to destroy 99.99% of Virus, including COVID-19, using a Heated Ceramic Core.
Commission Factory is an affiliate marketing network that has helped over 600 brands through its service. It serves as the intermediary between advertisers or merchants, and affiliates or publishers/partners. Commission Factory provides the technology to track and attribute sales to affiliates and facilitates the payment of affiliate commission for the advertiser.