Fitness Trends That Are Shaping Your 2021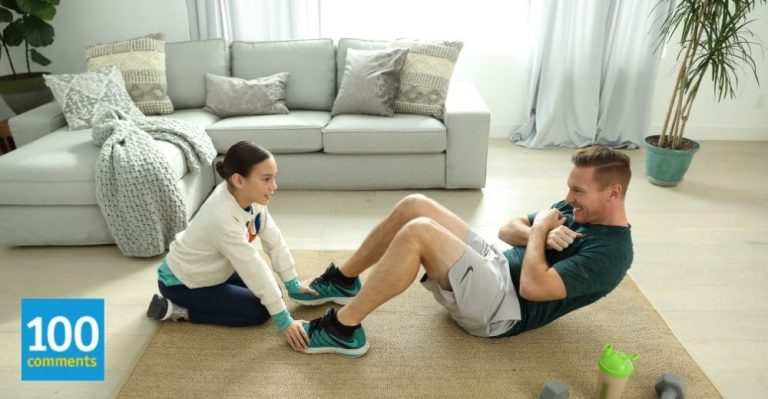 By Samantha Clayton, Vice President of Sports Performance and Fitness Education at Herbalife Nutrition
When we look back at 2020, we remember how our routines evolved to adapt to our new normal – especially our fitness regimes. With gyms shuttered, we pivoted to online workout classes, embraced outdoor exercise and redefined how we stayed fit. We also welcomed restorative fitness – programs that helped our bodies and minds and provided necessary relaxation from a challenging year. In 2021, we are seeing many of the 2020 fitness changes slowly becoming the norm. More people are exercising at home versus a crowded gym, emphasizing mental fitness and adopting a growing number of technology tools to help power our routines, whether at home, work, or on the road. Having to maintain physical distancing, most Malaysians have been tapping into the whole idea of working out at home.
Exercise Classes and Equipment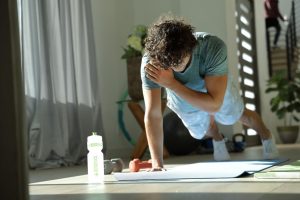 The popularity of on-demand and subscription-based fitness programs skyrocketed in 2020 and have continued to flourish in 2021. In addition to the ease and accessibility of anytime-anywhere programs, many have also developed a dedicated userbase that's forged virtual communities to support and motivate their members. These communities attract users who miss and thrive from the comradeship found at in-person fitness studios. Subscription-based fitness programs will continue to boom as well, with more variety in the types of classes and content offered, providing fitness enthusiasts with more personalized options tailored to their specific interests and goals.
Demand for at-home fitness equipment has never been higher and it is continuing in 2021, proving that this might be more than a fleeting trend. Equipment doesn't have to break the bank either; many have bee
n extremely innovative and resourceful using items they have at home to elevate their workouts, or even getting some moves in while doing chores around the house. Even with the new vaccines rolling out, renewed stay-at-home orders and concerns about the cleanliness and safety of returning to in-person fitness studios will continue, making at-home, personal fitness equipment a go-to for the foreseeable future.
Fitness Solutions for Monotony and Stress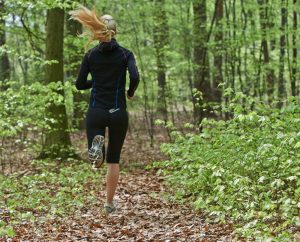 With many Malaysians still opting to work from home, there's an increased amount of free time and boredom. The stress of being cooped-up indoors has many turning to nature for fitness and a much-needed mental break. Outdoor activities like hiking or running with guided app assistance programs are increasing in popularity.
The pandemic effects have also left many struggling emotionally, which is why a growing number of people have turned to yoga and meditation to strengthen both body and mind. Many fitness-focused apps and Herbalife Nutrition Fitness offer meditation and yoga sessions, and we are seeing an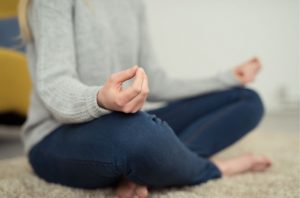 uptick of mental health and wellness apps and classes in these categories across fitness apps and beyond.
Employees have long enjoyed the perk of workplace wellness programs, but in 2021, these programs are developing from a nice-to-have to a core part of team well-being. In addition to supporting employee exercise programs, there is greater interest in mental health, leading companies to continue seeking mental health help for their work force.
As a former competitive sprinter and lifelong fitness educator, staying active is in my DNA. Last year taught us many lessons, one of which is that maintaining healthy habits such as exercise and a balanced diet is one of the best things people can do for themselves. Good health includes keeping our bodies moving, and now there are more options to take classes anytime and anywhere from the comfort of your home, office, or hotel room. Staying fit also means keeping mentally fit and finding ways to relax, breathe and unwind from stress. An important thing to note when someone exercises is that it's always possible to intensify or regress exercises to  their current level of fitness. The duration and intensity of their workouts should be tailored around what suits people, what feels good and what will keep them coming back for more.
The first step is the hardest, even in our journey to stay healthy. Hence, I will be taking the opportunity to host a virtual workout session during Herbalife Nutrition Month and gather 10,000 Malaysians across the country to burn 1.5 million calories together. I hope that with this, we can encourage Malaysians to kickstart their journey towards living healthier lives supported by nutrition.
I am hopeful that 2021 will be a year of hope and, with so many ways to stay in shape – perhaps a year of incredible fitness and healthy living.