Finest Touch Organic Baby Lounger – The Secret to A Good Night's Sleep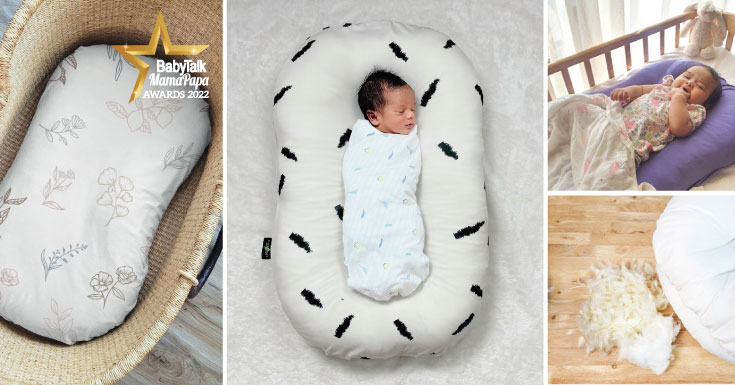 Pregnancy is one of the most exciting and anticipated moments in the life of a woman. Though challenging and physically exhausting for new mothers, looking at your baby's face for the first time or the feeling of holding the baby in your arms remain unparalleled. And as you and your baby set out on this exciting new adventure, several challenges await you in your way, one of which is – a disrupted sleep schedule!
Not only are some babies fussy sleepers, but they often stay up all night, keeping their mummy awake as well! However, for an infant, sleep is of vital importance for staying healthy. And continuously sleeping less might impact your baby's well-being. As new mothers, you are sure to know how difficult it is to get your infant to sleep. There are times when rocking and lullabies just don't work. What if there was a better way of getting your baby to sleep? Finest Touch has the perfect companion for your baby to help them fall and stay asleep at night.
Organic Baby Lounger from Finest Touch
The organic baby lounger from Finest Touch has become widely popular over the past years. Designed with the latest ergonomic technology, the organic lounger from Finest Touch is the perfect bed for fussy sleepers.
When it comes to the organic baby lounger from Finest Touch, you can enjoy additional functionalities that ensure your baby has a sound sleep. From the unibody design and the curvature of the lounger that prioritises your baby's comfort and safety and makes sure that your baby is able to breathe normally when sleeping, to raised edges that prevent your baby from rolling over and falling from the lounger.
In addition, the organic lounger from Finest touch is designed to emulate a mother's hug when the baby is sleeping. Imitating the natural embrace of the mother, this organic lounger is one of the most sought-after products in the Malaysian market. The baby lounger contains high-grade duck feathers, offering a soft, comfortable night's sleep for babies.
The baby lounger is compact and light, making it extremely easy to carry around. Whether you are a working mother or simply looking for a nice, well-deserved break, this baby lounger is extremely convenient. Help your baby have undisturbed sleep anywhere and everywhere with the new organic baby lounger from the Finest Touch.