February Launching of VISIT BUSAN PASS for Travelers Visiting Korea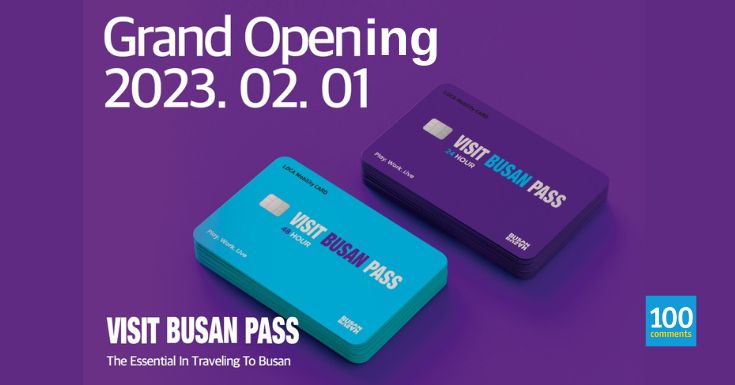 If you are planning a trip to Busan, South Korea, we recommend that you visit Busan using the Visit Busan Pass.
Busan Metropolitan City and the Busan Tourism Organization will launch the Visit Busan Pass in February 2023 to make it convenient for foreign tourists visiting Busan as well as provide various benefits.
Foreign tourists who purchase the Visit Busan Pass can freely use more than 30 major paid tourist attractions in Busan within a set time and receive various benefits such as discounts at over 100 establishments such as cafes, restaurants, and shops in Busan's major tourist locations.
Tourists can purchase the 24H pass (valid for 24 hours) for 49,000 won and the 48H pass (valid for 48 hours) for 69,000 won. These passes are about 80~90% cheaper than the total admission fee of 479,000 won for the included paid tourist attractions. So, by visiting just a few of these places, you can get more than the cost of purchasing a pass.
With this pass, you can use public transportation such as subway and bus with the amount charged at convenience stores and other charging stations. You can also freely pay at convenience stores, making your time in Busan convenient.
Starting from February, as an opening promotion, passes will be released with a prepaid amount of 4,500 won for a 24-hour pass and 6,000 won for a 48-hour pass.(available while stock lasts)
Passes can be purchased online using the Visit Busan Pass website or app, and in the case of offline purchases, they can be made at major transportation facilities such as Busan Station and as well as at tourist information centers and major hotels in the Busan area. Details on where to purchase the pass and included paid tourist attractions can be found on the Visit Busan Pass website (www.visitbusanpass.com).
Major tourist facilities that can be used free of charge:
▲ Busan City Tour Bus ▲ Lotte World Adventure Busan ▲ Songdo Marine Cable Car ▲ Busan Tower ▲ Lion Holiday Busan ▲ Diamond Bay ▲ X-the Sky ▲ Busan Movie Experience Museum ▲ Cabinet de Poisson ▲ Taejongdae Danubi Train ▲ Blue Line Park Beach Train and more of 30 attractions in total