Farewell, claustrophobic MRI scans!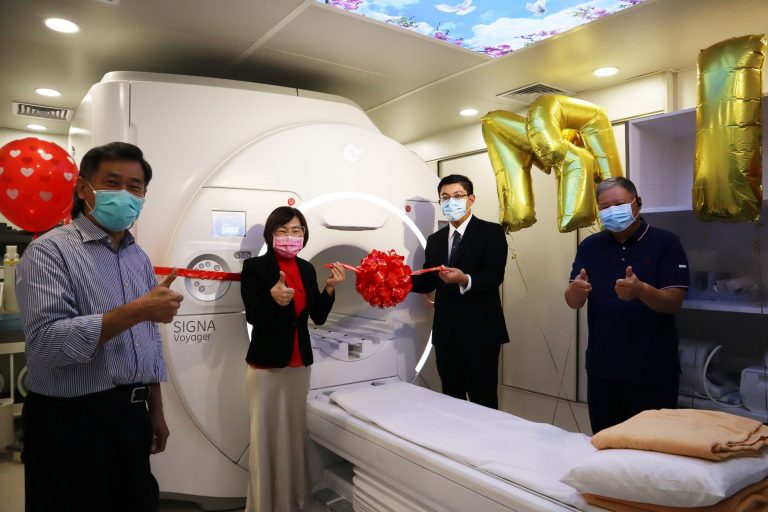 Sri Kota unveils the most advanced MRI system in Klang
Within the 70cm wide bore of the MRI machine is a MRI cinema system to deliver a HD, cinematic entertainment experience that will help to distract and relax patients. On top of that, the machine offers a shorter scan time to ensure exceptional patient comfort, while maximising productivity and workflow within the Radiology Department.
On 8th March 2021, Sri Kota hosted an intimate event where Hospital Director Madam Tan Suet Guan along with Dr. Nick Low (Chairman), Mr. Lim Kim Long (Director) and Dr. Wong Leong Wai (Consultant Radiologist) soft launched the brand-new 1.5T MRI machine, along with Sri Kota's newly renovated MRI theatre. Boasting the latest technologies, the Signa Voyager has an Ultra-High Efficiency Gradient System for reduced power consumption without compromising performance, along with Acoustic Reduction Technology for a quieter patient experience.
"This is a momentous milestone in Sri Kota's history, exemplifying our relentless efforts to improve our patients' experience at our hospital. We will continue our investments in the latest technologies, to provide healthcare excellence to better serve our community and beyond." said Madam Tan at the soft launch.
The addition of this machine makes Sri Kota home to the most advanced MRI system in Klang, providing the highest quality images whilst ensuring patients are thoroughly comfortable during the whole process.