Family Friendly Events This Weekend (2-3 March)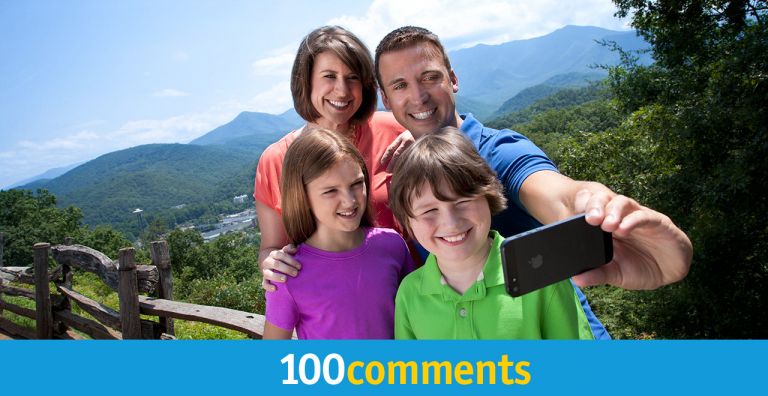 Not sure where to go this weekend? Don't worry, we've got you covered.
OlaBola The Musical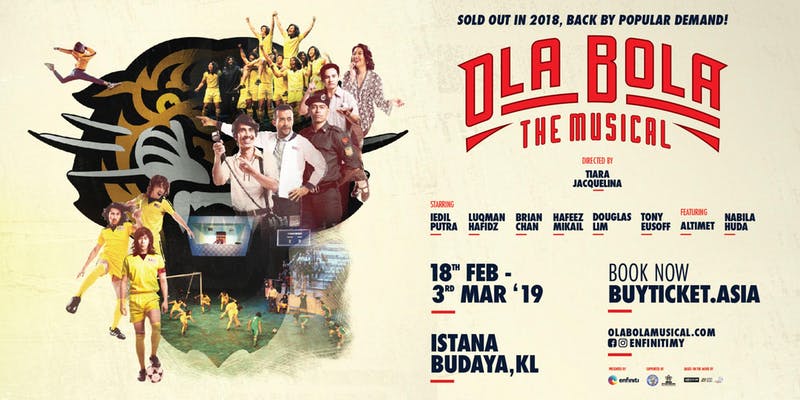 OlaBola the Musical is BACK after an overwhelming response to its staging last year. The sensational musical is based on Malaysia's 2016 blockbuster film Ola Bola, which tells the story of Malaysia's national football team and their struggle to qualify for the 1980 Olympics in Moscow. If you haven't seen it before, there's still one last chance! So why not bring the whole family to enjoy their amazing performance this weekend?
Starring Iedil Putra, Abi Manyu, Luqman Hafidz, Jian Wen, Melissa Ong, Douglas Lim, Altimet, Nabila Huda, Hafeez Mikhail, Tony Eusoff and directed by Tiara Jacquelina.
Website: OlaBola The Musical
Spartan Kids Race
The Spartan Kids Race is where we encourage kids to jump, run, get muddy, help each other, and have a good time while conquering obstacles. You are never too young to set goals and celebrate accomplishing them – an epic feeling that's universal.
Located in Semenyih, these race courses are open for kids between 4 to 13 years old on 2nd March 2019. Don't forget to register early and bring a copy of the signed waiver on race day. Every competitor who finishes will receive a T-shirt and medal.
Website: Spartan Kids Race
Pesta Buku Selangor 2019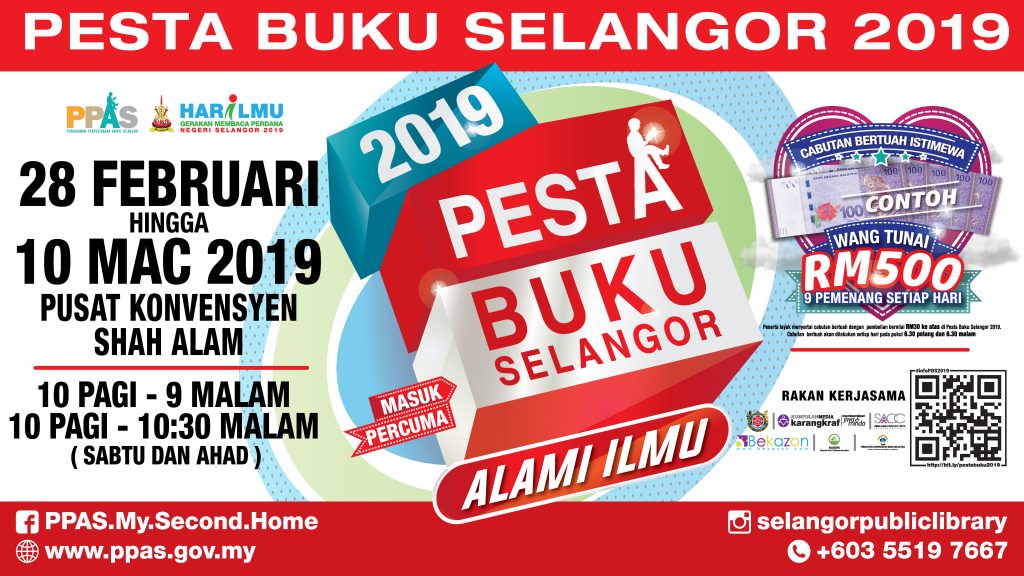 Looking to fill up your library? Check out the Pesta Buku Selangor 2019!
Hosted in Shah Alam Convention Center, this book fair is open from 10am daily (10am-10.30pm on weekends). Entrance is free, so don't be afraid to stop by to enjoy low book prices, exciting activities, local celeb appearences, and many more.
Website: Pesta Buku Selangor 2019
Foodgasm Fest 2019

Foodgasm Fest is an annual food festival that gathers more than 100 types of food. This year's edition of Foodgasm Fest is implementing a 'Market-Look' Food Festival, catering to a different food direction. You can find wet market products such as fruits and vegetables as well as dry market goods like floral and local arts and crafts.
But that's not all! The 2019 Foodgasm Fest will also feature neon lights and art installations, hot air balloons, live performances, and a whole host of fun activities and interactive workshops for your little ones. Be sure to stop by Tropicana Metropark in Subang Jaya this 2nd and 3rd March 2019 to join in.
Guests are encouraged to bring their own picnic kits (umbrella, mat, shades, baskets) as the festival plans to keep their picnic traditions alive. Also, please note Foodgasm Fest 2019 is going green this year – this means that guests will need to bring their own shopping bags, straws, and cutlery.
Website: Foodgasm Fest