Fall in Love with Sulusso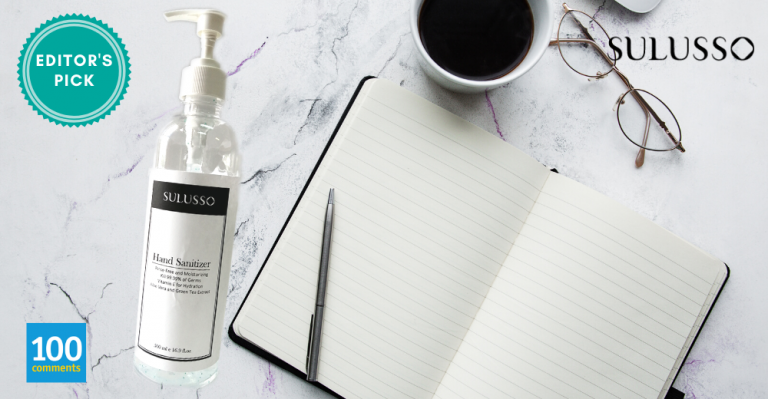 I must admit it feels daunting to venture outdoors without the protection of a good hand cleanser. Since the start of the Covid-19 pandemic, it was very worrying to see how fast the hand sanitizers were flying off the shelves. I managed to get hold of one and did not bother to check out the brand nor the ingredients. After all, half a loaf is better than no bread. To my dismay, the hand sanitizer would dry out my skin the more times I use it. It also smelled very strongly of chemicals. Needless to say, it was a pretty unpleasant experience for me.
When the supply of hand sanitizers became available again, this time I took my time to check out the ingredients before making my choice. I was not going to repeat the same mistake and thinking that any hand sanitizer is better than no sanitizer at all. The more I did my research, the more I realised that not all hand sanitizers are created equal. In fact, it is dangerous to just use any hand sanitizer without knowing what goes inside it. In the long-term, it is damaging to use a harsh one that will leave the hands dry like it did mine. Also, dry, cracked and bleeding hands can be dangerous and are susceptible to infections before the next hand wash. The skin barrier is weak, which allows germs and bacteria to penetrate the skin.
What A Good Hand Sanitizer Should Have
So when I came across Sulusso Hand Sanitizer, the first thing I checked was the alcohol content. Experts recommend that to be effective, the hand sanitizer should contain at least 60% alcohol. Sulusso contains 75% Ethanol Alcohol which enables it to cleanse your hands and eliminates 99.99% of germs without water.
Secondly, I wanted to know if it is formulated with skin-moisturising ingredients. World Health Organization (WHO) recommends that alcohol-based hand sanitizers be used for hand hygiene. Unfortunately, alcohol has a drying effect on the hands. It can be tough to use an effective alcohol-based hand sanitizer knowing that it will result in dry hands. Why can't I use one and still have soft hands?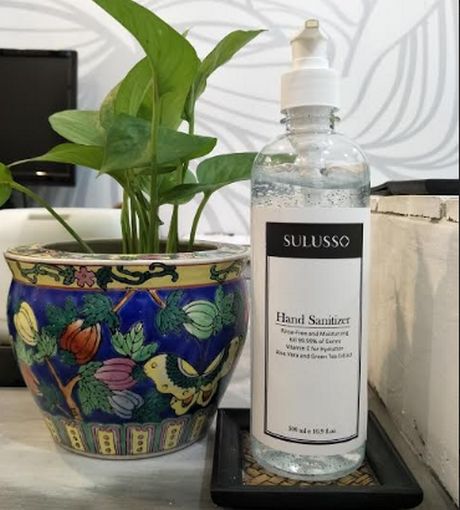 To my delight, I discovered that Sulusso listed some very skin-friendly ingredients on its simple yet classy packaging. Sulusso Hand Sanitizer is enriched with Encapsulated Vitamin E micro beads, which are the tiny green micro beads within the hand sanitizer. These micro beads are not the plastic micro beads we see in face scrubs that meant for scrubbing the skin. Instead, these potent micro beads are the Encapsulated Vitamin E to promote hydration and have a soothing effect on the skin. Natural ingredients such as aloe vera helps to naturally restore the skin's moisture while the added green tea provides antioxidant and anti-inflammatory benefits. This means that it offers double protection on my hands – against nasty viruses and dryness, win-win!
As an additional bonus, it feels non-sticky to the skin and best of all, does not have the strong chemical smell! Sulusso Hand Sanitizer is also approved by the Ministry of Health (MOH) and officially certified by SGS, the world's leading inspection, verification, testing and certification company. As such, consumers can be assured of its quality.
I am glad to say my hands can now stay moisturised even when I am using an effective moisturising hand sanitizer. This is important as we are advised by the Ministry of Health and the World Health Organisation to practise good hand hygiene at all times. Muslims can use it too as it is permissible by the Ministry of Religious Affairs.
But don't just take my word for it. Here are some glowing testimonies from popular personalities: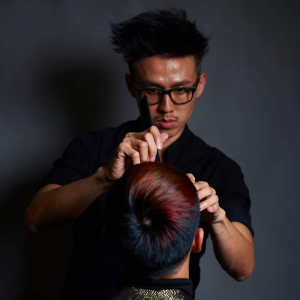 "I always practice proper personal hygiene, especially hand hygiene before attending to my customers in our SalonSpa. This is one of the very important parts of the whole process.

SULUSSO

Hand Sanitizer not only kills the germs but also soothing my hand with the content of the Vitamin E. My hand is quite sensitive because of the nature of my work. I will definitely use it at my workplace and wherever I go."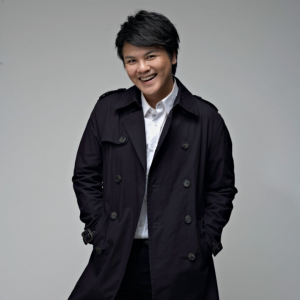 "I never expect there is a moisturizing effect when using a Hand Sanitizer. I'm in love with

SULUSSO

Hand Sanitizer's aloe Vera ingredients and green tea scent. It just reminds me to wash my hand frequently!!"
April Chan 周雪婷 
– Talent | Artist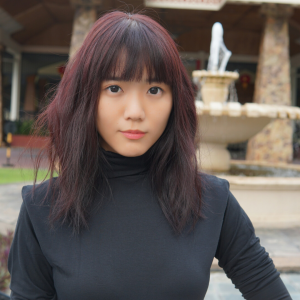 "The mild scent of

SULUSSO

Hand Sanitizer, coupled with the 75% alcohol formula, makes me feel relieved when using it. The extraction of Green Tea and Aloe Vera achieves the effect of moisturizing & hydration as if it made me fall in love with hand washing. Although the MCO has been relaxed, the epidemic prevention must not be relaxed. Self-Hygiene begins with your own hands!"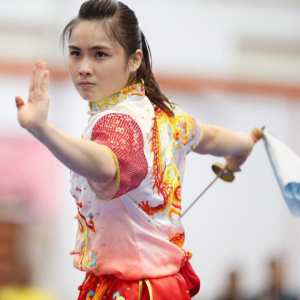 "One of my favourite on

SULUSSO

Hand Sanitizer is its Vitamin E for hand protection. Many other hand sanitizers will cause the skin to dry and crack easily, but this won't."
Shopee Promo (Get RM12 off)
Now you can try Sulusso at a great discount! Hurry before the offer ends. Details below: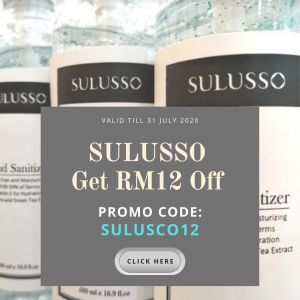 Promo Code: SULUSCO12
Limited to the first 500 pax
Valid Until: 31 JULY 2020
How to redeem:
* Save the promo code at your Shopee Account <My Voucher>
* Voucher will be applied automatically during checkout.
Head over to Sulusso's Shopee Product Page now!
If you love Sulusso Hand Sanitizer, please leave a review at 100Comments. For more info, visit their Facebook page or Instagram.