Experience the Comforts of Confinement at Hug Postnatal Care Centre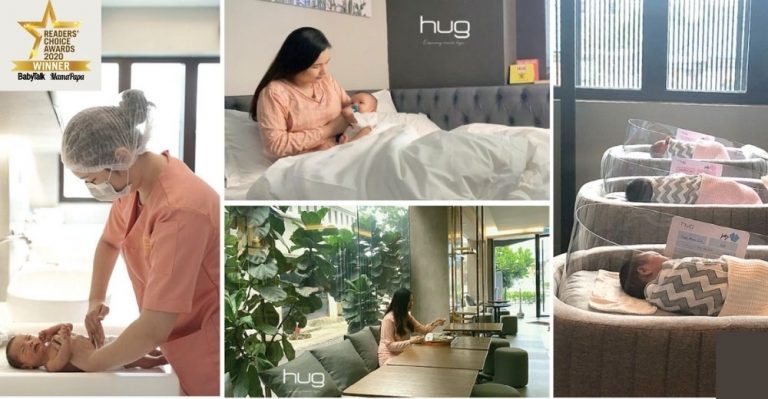 Postpartum care is an important part of a woman's life as she transitions to motherhood. New moms need to receive the best possible care during this time to recuperate from the stress of childbirth while receiving much-needed assistance in caring for their baby. For utter comfort and care in postpartum care, look no further than Hug Postnatal Care Centre!
Hug Postnatal Care Centre at Bandar Sunway presents the 'new age' of postnatal confinement. Founded by a father who realised the importance of after-birth postpartum care, Hug offers affordable packages with a unique stay experience during confinement month. The founder's passion of design and construction resulted in a comfortable cozy ambient for a fast recovery, location convenience and hassle-free environment for mother's and babies after birth.
Both mother and her newborn will receive the utmost pampering at this modern and cosy centre. Baby is treated to only the best baby products while sleeping on a customised cot. As the mother recovers, a professional team of registered nurses attend to her attentively. Mothers receive much passionate support and love, amidst secure and sanitised premises. On top of that, Hug support full breastfeeding by providing carefully tailored lactation plans that allow mothers to fully experience the joy & miracle of their breastfeeding journey.
The Spa studio provides ginger hair was to reduce postpartum hair fall. Mothers will also be treated by a postnatal massage and experience pain relief, muscle relaxation, and the flushing out of toxins; and can opt for facial treatments for a complete head-to-toe pampering session!
Many happy customers have only good things to say about the quality of the food served at Hug Postnatal Care Centre – a satisfied customer even remarked that the nutritious and delicious food was 'just like home-cooked dishes'! This modern confinement lifestyle setting, with a 'warm human touch', is truly exclusive to Hug Postnatal Care Centre!
Hug Postnatal Care Centre recently won the BabyTalk Readers' Choice Awards 2020 for the Postnatal Retreat Centre category.
For more information, visit www.hugcares.com, their Facebook page  and Instagram page.