Experience the Best Quality Taiwanese Postpartum Care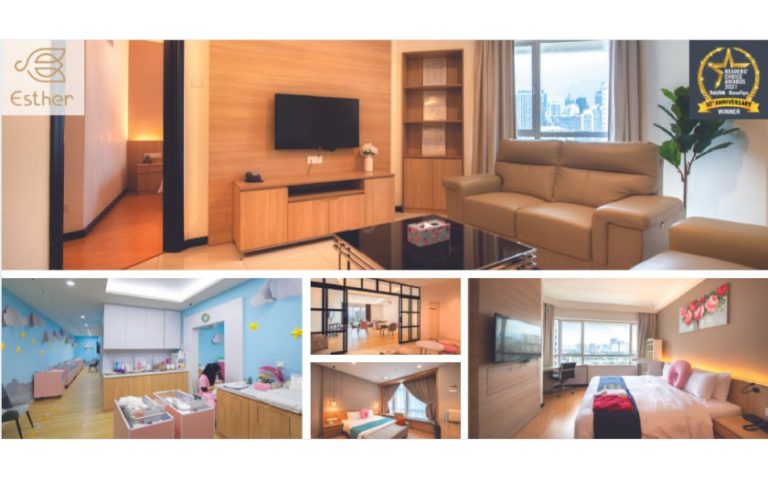 Postpartum care is a special time for new moms and their babies. This kind of care is important because it helps to protect both the mother and baby throughout the postpartum period. Medical professionals will be able to detect potential issues early on before they escalate and become life-threatening. New mothers are vulnerable to health problems, but postpartum care can help to protect everyone involved after giving birth. Many changes occur throughout the postpartum period, both mentally and physiologically. Women are also figuring out how to deal with the challenges of becoming a new mother. Throughout the postpartum process, parents will learn how to care for the newborn and how to function as a new family unit. During the first few weeks, new moms must take good care of themselves by getting lots of rest and eating well.
Esther Postpartum Care provides the top postnatal care for Malaysian moms. Founded by Katrina Loh, Esther Postpartum Care is dedicated to provide the best quality Taiwanese postpartum care, with 13 years of industry experience. They combine international-standard hospitality with Malaysian indigenous customs and traditions. They also have the most attentive services and the cosiest space for a family to rest and recharge in comfort, much like at home.
Helping Moms through the Postpartum Healing Process
Transitioning to parenthood is typically a happy time in a woman's life, but, for some women, it is fraught with emotional upheaval. Postpartum depression is linked to a lack of support, which can put both the mother and the baby at risk. Esther Postpartum Care operates as a caring family member and a pillar of support for new moms, guiding them through the physical and emotional obstacles within this difficult time. These also include lactation guidance, breast care, postpartum physical and phycological assessment, among many more. Besides, there will be a professional nursing consultant visiting new moms daily, checking on wounds and helping with any queries they may have.
As for a new mom's nourishment, tasty and nutritious confinement meals are served to help them regain strength, energy, and vigour. The key to nourishing a new mom's recovering body and increase her energy levels is to eat nutritious food. Pregnancy and childbirth are quite taxing on the body. Blood loss, wounds such as a perineal rip or a C-section, milk production, reconnective tissue recovery, and skin adaptation will take time and care to heal. Thus, it's crucial to focus on postpartum nutrition in the first several weeks after delivery.
In addition, Esther Postpartum Care's professional nursing staff is always at hand to take care of new babies 24 hours a day, while a paediatrician checks on each baby's health every week. This gives new moms the precious opportunity to rest and recuperate in ease, knowing that their baby is in good hands. It is a golden opportunity for moms to carve out personal time for themselves and to get a postnatal massage to help with recuperation and stress reduction. To avoid health problems during this particularly susceptible time, it's also critical to practise proper hygiene procedures. Esther Postpartum Care also offers postpartum programmes, parenting classes, and fun and informative workshops for new mothers. Postpartum education programs can help new moms understand all of the possible situations they might face and feel more informed in making the decisions. Esther Postpartum Care currently has three branches: Jalan Ampang Branch (Oakwood Hotel & Residence), Sri Hartamas Branch (Dorsett Residence) and Damansara Perdana (Qliq Hotel).
Esther Postpartum Care has recently won BabyTalk Readers' Choice Awards 2021 for the Confinement Care Services category.
Esther Postpartum Care isn't your typical postnatal care facility; think of it as a rest-and-heal stop before venturing on your new journey to parenthood. Being one of the top postpartum care centres in Malaysia, they work very hard to ensure families are taken care of well and have the most comfortable experiences with them. Feel free to leave a review here!
For more information, visit their website, Facebook page and Instagram page.