Experience An Exciting Day Out with Mid Valley Megamall's Top 5 Best Kid-Friendly Attractions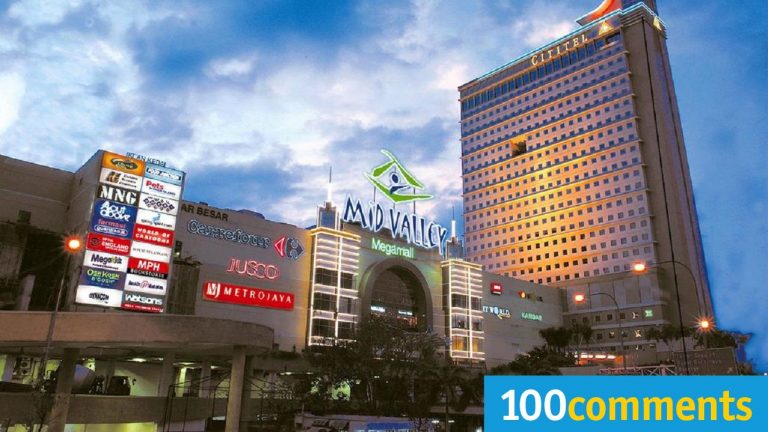 Fashion, food, entertainment… there's a reason why the crowds come pouring into Mid Valley Megamall every week. This mega-sized mall carries almost everything under its roof. With a jaw dropping 1.7 million square feet of shopping space, Mid Valley Megamall is home to over 430 stores spread across five floors.
Known as one of the best shopping malls between the city center and the Klang Valley proper, Mid Valley has won several awards recognizing its status as one of the finest malls in Malaysia including the Best Shopping Complex Award 2000 by Tourism Malaysia and the Best Retail Development Award 2001 by FIABCI Malaysia.
Despite how much walking customers have to do to get around this mall, Mid Valley Megamall has been considerate enough to provide plenty of seats for people to rest their tired feet. Parents are also sure to be grateful for the baby strollers, joggers, and diaper changing rooms set up in strategic locations all around this massive mall.
Megakidz Funland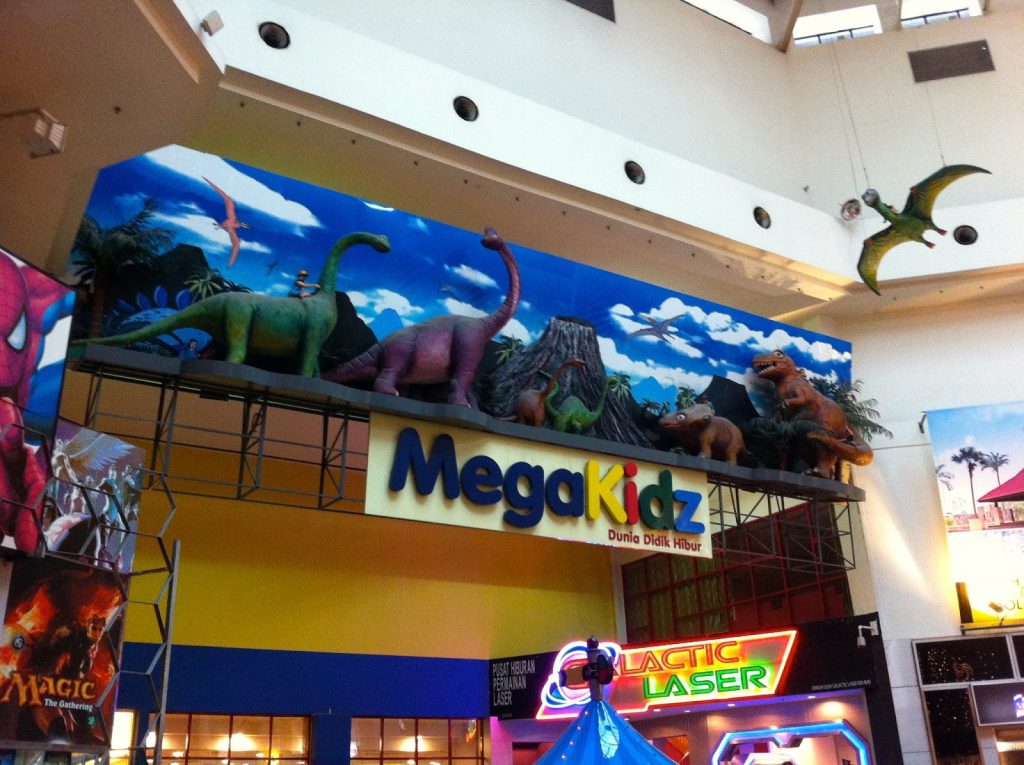 Learning doesn't have to stop at school! Located on the third floor of the massive Mid Valley Megamall, Megakidz Funland & Edutainment is a 27,000 sqft learning and play center containing multitude of facilities catering for kids from the age of one to 16. Every inch of this colorful edutainment center is filled with fun– there's an aviation play system, a toddlers' corner, an air bouncer, and even a small cinema for your kids to enjoy.
For parents who would like to shop without fuss, there is the 'Drop & Shop' program – you can easily drop your kids to for a bit of fun under the supervision of professional guardians for a small hourly rate, and come back again when you're ready. Alternatively, you can also enquire about their half-day and full-day packages if you're planning to spend your day at the mall.
Megakidz also organizes classes tailored especially for kids. Lessons such as dancing, music and Mandarin are mostly conducted during the weekends, and usually take between 30 minutes to two hours.
Opening Hours: Monday – Sunday 10:00 – 21:30
Website: https://www.facebook.com/megakidz/
Contact Number: 014-991 6316
The Rift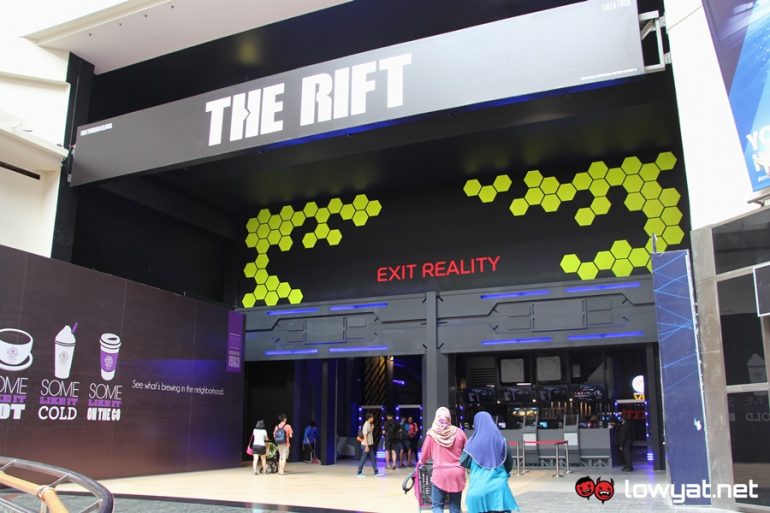 The Rift is the latest in mall entertainment, blending the latest in Virtual Reality with physical activity while showcasing the best digital entertainment software in the world. In The Rift, you can discover up to 15 different reality-altering, physically-challenging experiences from virtual free-roaming shooters, to physical vertigo-inducing wall climbs and free-falls.
Immerse yourself in ZERO LATENCY's virtual free-roaming worlds, where you will race to solve problems, fight off aliens, or struggle against zombies for survival together with your team. Battle to save the world from a dystopian future in the TERMINATOR X laser battle against the machines or another team. Gather a team of three and go toe-to-toe against another team, throwing fireballs and conjuring shields as you compete in HADO's Augmented Reality match. Fight off werewolves in 18th century Victorian England, or race for survival in a post-apocalyptic world with TRIOTECH's 4D Dark Ride.
The Rift is the largest facility of its kind in Asia. The main facility is open to those aged 7 and above, while the Rift Junior is designed to provide a safe and fun environment for those aged 3 and above. With up to 8 players per game, the Rift is the perfect place for you and your family to get some quality time together. Whether your kids are more interested in shooting zombies or solving puzzles, the Rift has everything you require.
Opening Hours: 10am-8.30pm
Website: http://www.therift.com.my/
Contact Number: 03-2202 1808
Box of Bricks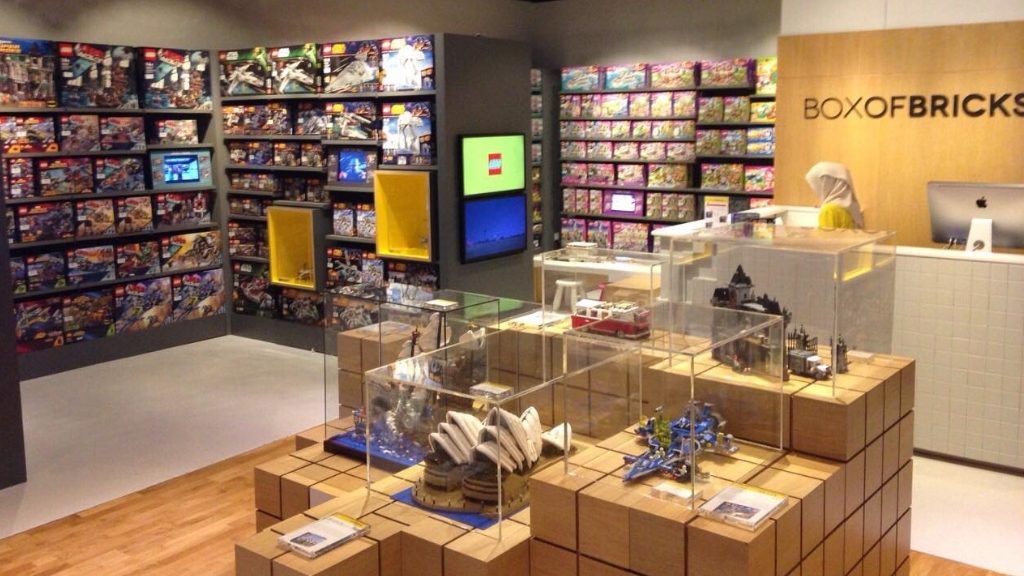 Box of Bricks is a Lego concept store that carries a jaw dropping amount of Lego based products. As a Lego reseller, they have many rare and difficult to find Lego toys available. In addition, Box of Bricks can provide you with Lego toys at prices that are cheaper than most other stores.
Box of Bricks also holds a monthly Mini Build event where kids can learn to build their own little Lego figurines and bring it back home for free. Make sure to come in early – registration is based on a first come first served basis, and there are only a limited number of participants allowed per session. If you're interested in introducing your tots to the joys of multicolored bricks, this is the perfect place to take them to.
Opening Times: 10am-10pm
Website: https://www.boxofbricks.com.my/
Contact Number: 03 2201 4532
Comics Mart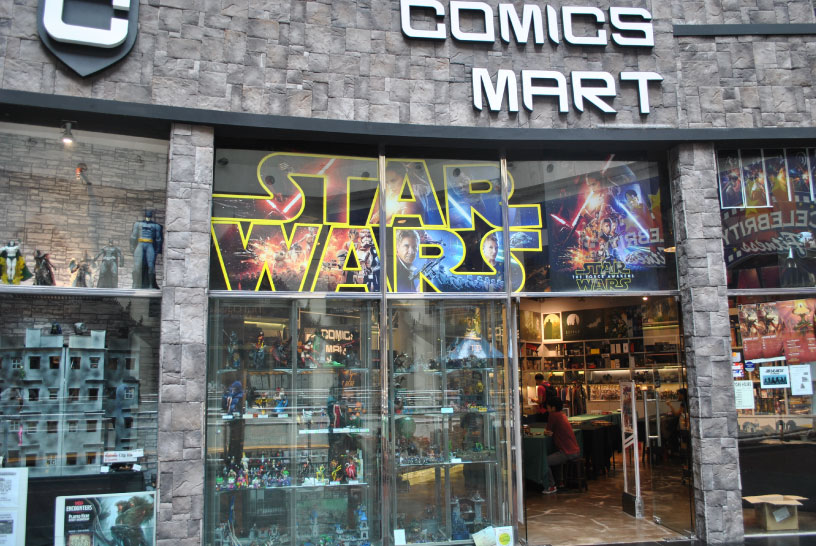 With everything from Star Wars figurines to Lord of the Rings collector items, Comics Mart is basically geek paradise. Their catalog includes a large variety of games, comics, and toys, including some items that are difficult to find elsewhere in Malaysia.
Parents might be interested to know that some of these difficult-to-find items include board games. Whether you're a Monopoly maniac or a Settlers of Catan veteran, there's definitely something here to suit your taste. And that's not all – many of the board games in Comics Mart are available for rent, so you can bring your whole family along to enjoy a wonderful afternoon by playing together.
Opening Hours: 10am-10pm
Website: https://www.facebook.com/Comics-Mart-Midvalley-141820782516010/
Contact Number: 03-2287 0626
Yeast Cafe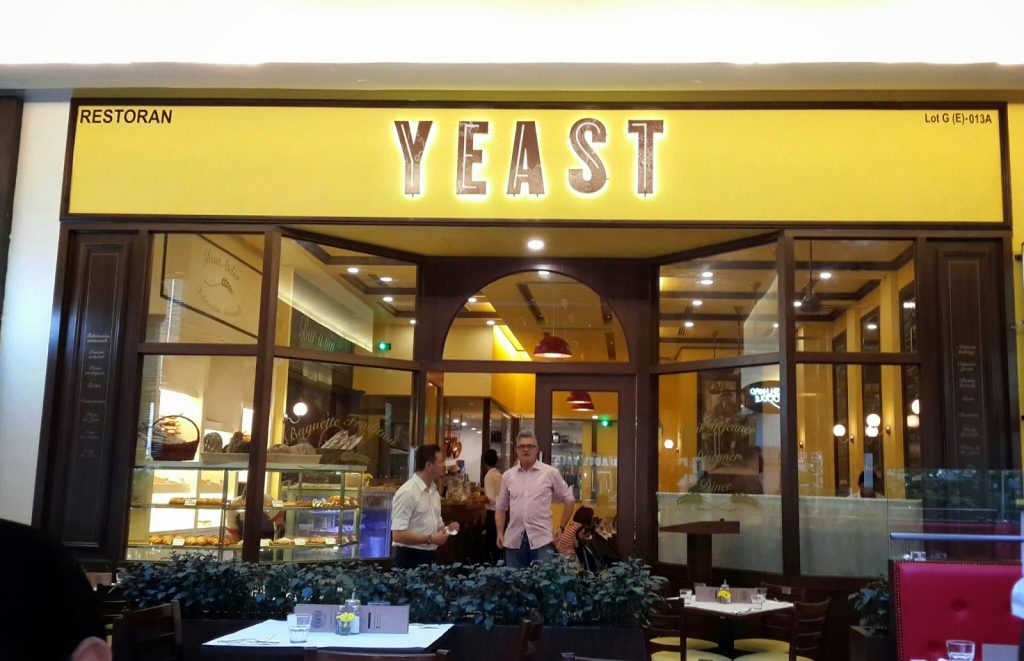 Having opened its Mid Valley branch in April 2015, the Yeast Cafe brings together the dual concept of a French Bakery and Bistro into one cosy space. Considered one of the best Artisanal French Bakeries in South East Asia, Yeast offers a number of excellent European dishes such as pies, puffs, and freshly baked French breads and pastries.
One of the more family friendly cafes in Mid Valley, Yeast is the perfect place for parents and kids to take a break from walking around the mall and enjoy a delicious and filling meal. The kid friendly tables are actually covered with white paper, meaning your little ones can draw away to their heart's content. In fact, you can even ask the staff for some color pencils for the kids to draw with!
Opening Hours: 8am — 10pm Monday to Sunday
Website: http://www.yeastbistronomy.com/yeast-cafe-mid-valley
Contact Number: +603 2288 8011
Need More?
These are just a few of the many wonderful attractions available in Mid Valley Megamall. If you're interested in finding more information on these and many other family friendly activities, you can check out their official website at http://www.midvalley.com.my/.