Excellence in Early Education: KinderStars Academy Shaping Johor's Future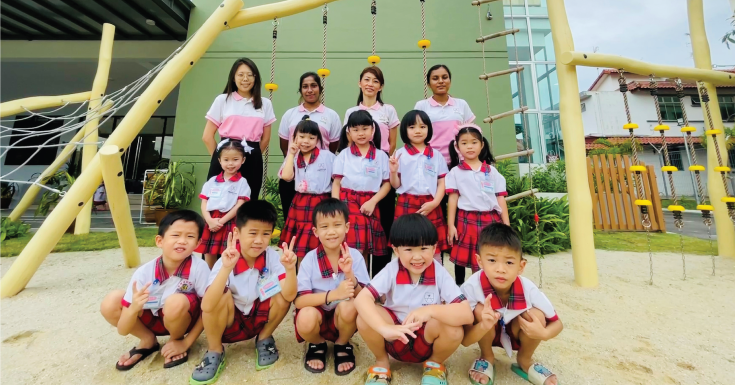 Dedicated to delivering premier early education, KinderStars Academy shines as a beacon of quality in Johor. With a focus on nurturing the cognitive and physical growth of the region's next generation, the academy serves as a pivotal foundation during the critical developmental years from approximately 18 months to 6 years old.
At KinderStars Academy, a team of skilled educators embraces the profound role they play in guiding young learners. Recognising that play is the essential work of childhood, these professionals facilitate an environment of learning, discovery, and exploration. They understand the value of fostering a child's innate curiosity and joy in learning.
Central to the academy's approach is a developmentally tailored curriculum rooted in Dr. Howard Gardner's Multiple Intelligence (MI) philosophy. This educational framework acknowledges the diverse strengths and talents of each child. By seamlessly weaving this philosophy into the learning journey, KinderStars Academy empowers children to thrive.
Learning at KinderStars Academy extends beyond the confines of a classroom. The academy believes in the power of experiential education, offering opportunities for exploration both indoors and outdoors. These hands-on activities enrich children's understanding, stimulate their creativity, and deepen their engagement with the world around them.
KinderStars Academy takes pride in being a frontrunner in offering high-quality early years education in Johor. But it doesn't stop there. The academy is committed to providing a safe, nurturing, and stimulating environment where young minds can flourish emotionally as well. This holistic approach is designed to cultivate future leaders who are not only academically competent but also resilient and well-rounded individuals.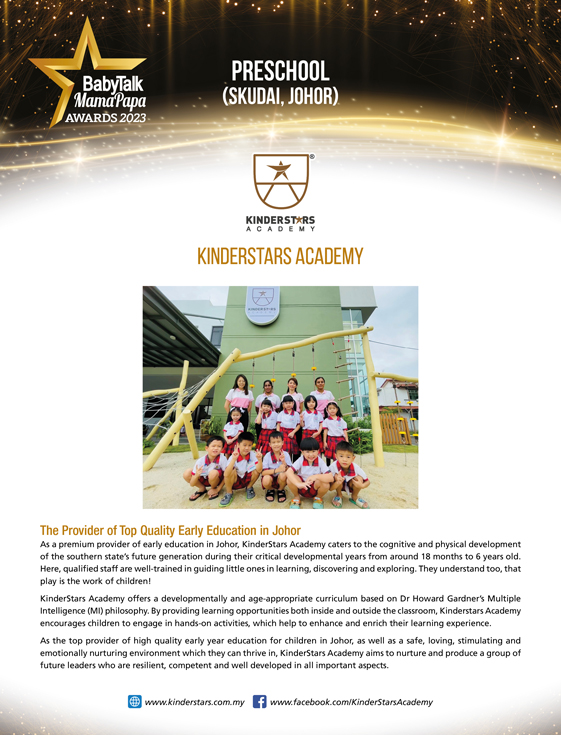 In a world that demands well-developed skills and adaptable thinking, KinderStars Academy sets its sights on producing a generation of young leaders equipped with the tools to excel. Through its dedication to excellence, both in education and emotional support, the academy strives to nurture the potential of Johor's children, empowering them to emerge as confident, capable, and compassionate contributors to society.