Ergobaby Omni Breeze: Breathable and Comfortable!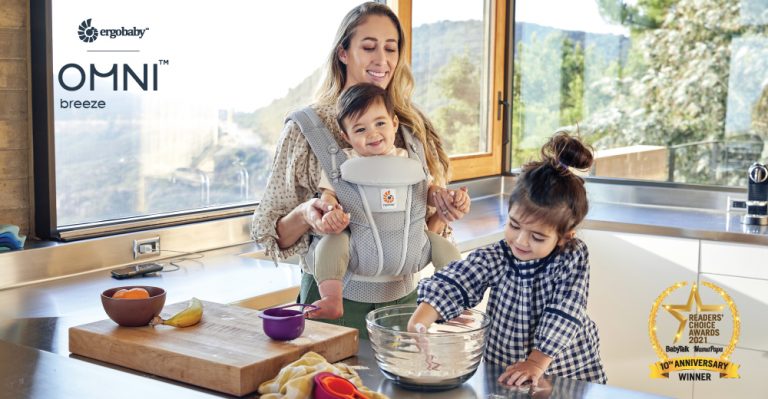 Babies bring so much joy to a family, but goodness, they do require a lot of attention and care! Just observe any family with a new baby in the house and you'll surely notice how difficult it gets for the parents to get things done, especially when they have a fussy baby at hand! Did you know, however, that parents can still perform all their household tasks and bond with their baby at the same time. Yes, with the use of a comfortable baby carrier, parents can have their babies 'attached' to them as they go about their daily chores around the house, with the little one feeling cosy, loved and protected all the while!
The most important thing to keep in mind here, however, is that not all baby carriers are created equal – and not all can boast the kind of comfort that will keep a baby quiet and content. In fact, use the wrong one, and it could end up being nothing but tedious and tiring.
So, you know now that a baby carrier is considered a vital, tool not just for newborns, but also for young children and possibly even for older kids. They enable children to feel comforted (preferably helping them to sleep away), and help parents to multitask in peace, with their little one attached to them.
There are a lot of variables to consider when buying a new baby carrier. Is it comfortable? Can it be used and adapted as the baby grows?
If you are mindful of these variables, we would like to bring your attention to this particular item: Ergobaby's Omni Breeze.
The Omni Breeze ensures maximum breathability for your child, made possible by their trademarked SoftFlex Mesh Fabric. Designed for the maximum airflow, lightweight SoftFlex Mesh keeps you and the baby comfortable all day long and offers all the carrying choices that your baby needs, ranging from the newborn to the infant.
To ensure comfort, do not underestimate this breathability factor of the carrier when you wear your infant. With the Omni Breeze, you and your baby both benefit from this feature, with the SoftFlex mesh optimising ventilation.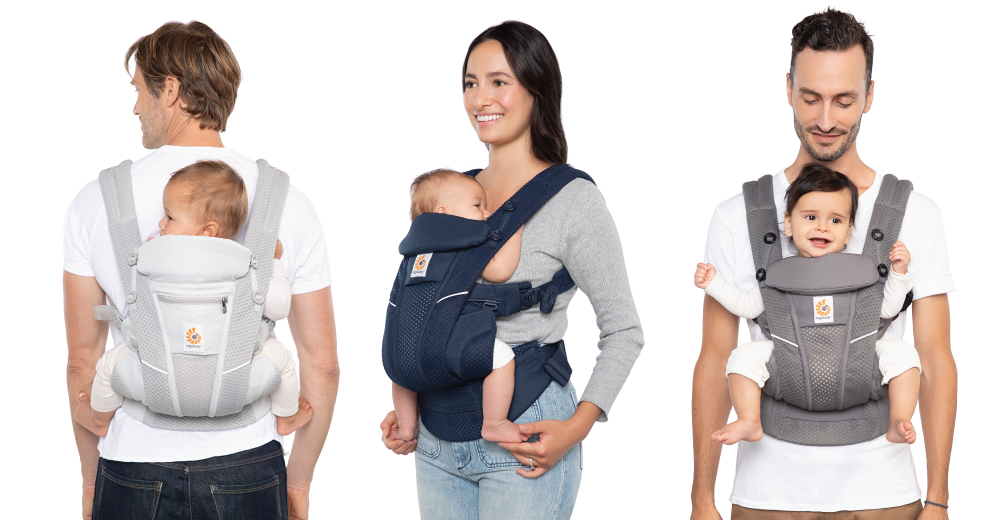 This award-winning baby carrier also ensures that your baby is ergonomically supported in all the right places. Your baby will have a lower risk of developing any problems like issues with his/her backbone or anything similar to that, so you can use it with peace of mind!
Adaptable for every stage of your baby's development, the Omni Breeze has adjustable sliders, so rest assured you can use it continuously as your baby grows up. Hence, no more shelling out cash for a new baby carrier when your baby outgrows it! It saves a lot of money, you know, for people don't really notice the costs that keep stacking up when they want the best for their precious little one.
It is packed with many other special features too, such as padded shoulder straps to ensure that your own comfort is also part of the equation. A head and neck support pillow ensures that your baby's head is not just dangling about, hence it mitigates the risk of your baby developing neck problems. Side pockets and a storage pouch ensures that you will have anything you require for your baby at arm's reach. For safety, it is also equipped with reflective panels so that you can be clearly seen, especially in dark environments. Parents should not take this feature for granted!
The Ergobaby Omni Breeze is what we call a worthy investment for your baby's well being, as well as your own!  After all, nothing beats the assurance of keeping your baby comfortable, safe, and happy!
Ergobaby recently won the BabyTalk Readers' Choice Awards 2021 for the Best Newborn Baby Carrier category.
For more information, visit their website and 
 Instagram page.