Enjoy Your Breakfast with the Top 5 Best Toasters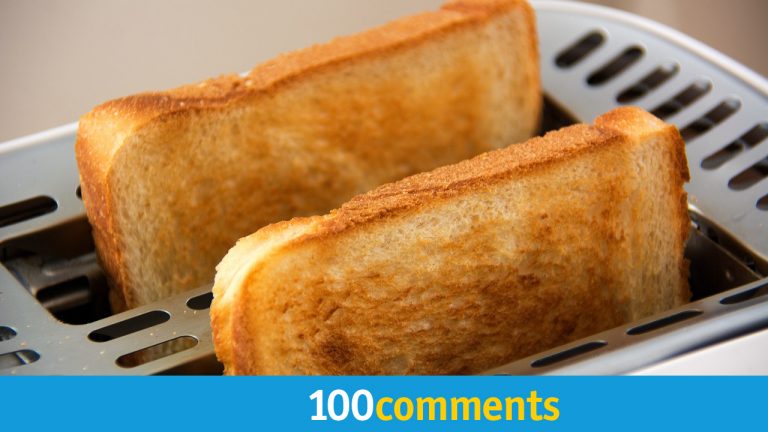 Gone are the days of bland and lifeless toasters – and good riddance!
Apart from your coffeemaker, your toaster might be one of the most important small appliances in your kitchen. After all, a disappointing breakfast has the potential to ruin your entire day. As tempting as it may be to opt for the cheapest toaster on the market, remember that it's likely to be one of your most-used kitchen appliances, so it's worth investing a little more to ensure that you'll get a durable model that will last. To help you out, we've put together a list of the top 5 best toasters around.
Pensonic AK-3N 2 Slices Toaster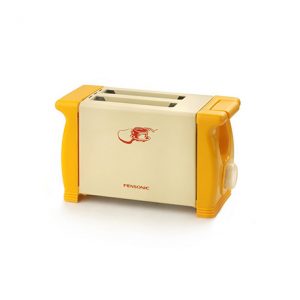 Give your day a kickstart with a good toasty breakfast using the Pensonic Toaster AK-3N. It toasts 2 slices of bread at once and for something as useful as this, the Pensonic Toaster AK-3N is affordable to own.
You have to admit that a toaster is a household must-have. The bright and funky yellow Pensonic AK-3N Toaster adds the right amount of pizzazz to your kitchen while complementing all your breakfast and snack appliances.
The Pensonic AK-3N has an auto pop and 5 levels of browning control that lets you choose how much you want to toast your bread. Whether you're craving for crispy or softer toasted bread, this toaster has all the right settings for individual preferences. No more worrying about burnt toast, because once it's ready, the bread will automatically pop out!
No one likes a mess in the kitchen; which is why the easy to clean crumb tray under the toaster is designed to be removable. The detachable crumb tray making cleaning and tidying up much less of a hassle.
So bring your yummmy jam and butter as Pensonic AK-3N prepares to serve you the best brown toast in town!
Click here to find out more about Pensonic AK-3N 2 Slices Toaster.  
Philips HD4825 Toaster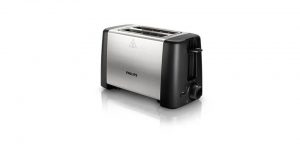 Enjoy great toast no matter whether your bread is fresh or frozen! The Philips HD4825/91 Toaster is a compact, elegently designed toaster that contains an extended heating platform that spreads out the heat for a more even toasting. It can defrost a piece of bread straight from the freezer, and the variable browning control allows you to have your bread toasted exactly the way you prefer. There's even an instant cancel button that lets you stop toasting at any moment you like.
Never worry about having pieces of bread stuck in your toaster again! Made for convenience, the Philips HD4825-91 Toaster is designed with a high lift feature to easily remove smaller pieces of bread. In addition, the toaster contains an easy release crumb tray, allowing you clear up crumbs quickly and easily.
Apart from that, the Philips HD4825-91 Toaster uses an elegantly compact design that saves space on your counter top. In addition, it has a cord storage feature which makes it easier to pack up and neatly store away your toaster when it's not in use. With its ability to refresh and warm toast in seconds, you'll never have to worry about cold or unappetizing bread in the morning.
Click here to find out more about Philips HD4825 Toaster. 
Elba ET 2002 Toaster With Browning Level Control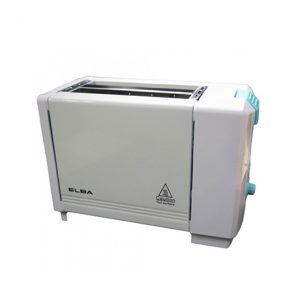 Add some simplicity to your kitchen life.
Cooking or baking in the kitchen takes a lot effort, patience, and most importantly passion in order to produce end results which are truly mouth-watering and satisfying. So, it is very important that you always have the tools to begin your kitchen adventures.
The ELBA Toaster 2 Slices ET-2002 is a useful household or office appliance with a modern design and easy-to-use features. The ELBA Toaster 2 Slices ET-2002 has a respectably low power consumption and is a 2-slice bread toaster. The ELBA Toaster 2 Slices ET-2002 will not fail you in providing you with well-toasted breads for breakfast or tea time. This high performing toaster is also durable at an affordable price. The toaster has auto shut-off safety feature and comes with user-friendly features and adjustable toasting control.
The ELBA Toaster 2 Slices ET-2002 makes life easier and hassle-free with its quick and easy way of getting a warmed breads. The ELBA Toaster 2 Slices ET-2002 is non-bulky and made with high quality in mind. The toaster from ELBA promises long-lasting performance and safety with its defrost, reheat and cancel function. With its removable crumb tray, the toaster is plenty safe and easy to clean and maintain for use at home or even in the office. The toaster also comes with a easy pop up function to let you enjoy toasts hassle-free.
Click here to find out more about Elba ET 2002 Toaster With Browning Level Control. 
Morphy Richards Accents 242031 4 Slice Toaster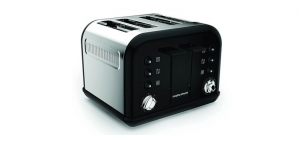 The Morphy Richards 4 Slice Accents toaster is a stylish addition to your kitchen that's ideal for your entire family. Make your breakfast or snacks just the way you like it with the Morphy Richards Accents 242031 4-Slice Toaster. With its variable browning function, you can control how light or crunchy your toast is ensuring satisfying results every time.
The Accents toaster also has defrost and reheat settings installed. If you want to make toast from frozen bread, just use the defrost function. It will thaw your bread gently so that it's perfectly toasted. Use the reheat function to warm up toast that's gone cold or that's been underdone.
The Accents 242031 Toaster also helps you to remove your toast easily when it's done with an auto-high lift feature. No need to worry about burnt fingers or other unsafe situations during breakfast time with one of these in the house!
Furthermore, cleaning your toaster is simple with the removable crumb tray, helping you keep your counter clear and preventing burned crumbs from smoking or causing hazards. Keep things neat and tidy with integrated cord storage.
Click here to find out more about Morphy Richards Accents 242031 4 Slice Toaster. 
Breville BTA425 Toaster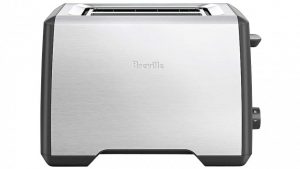 This Breville 2-Slice toaster features extra long and wide bread slots for normal bread and artisan breads, and a 'Bit More' button, for the perfectly browned slice.
The Breville 2 Slice Toaster is designed for convenience, with several useful features installed to make your life easier. Add an extra 30 seconds to your toast with the 'Bit More' button, in case you feel your toast is not crisp enough for the perfectly browned slice. With the 'Lift and Look' feature, check how your toast is doing without disrupting the process.
Able to fit up to 2 slices of bread, the Breville toaster can easily fit wider even artisan breads such as sourdough. With browning controls from 1 to 6, your toast will be crisped just as you like every time.
In addition, this Breville toaster is designed with self centering slots – the spring loaded carriages automatically centers your bread for a more even brown.