Enjoy the Best Postpartum Treatment at Quality Confinement Home, Sabah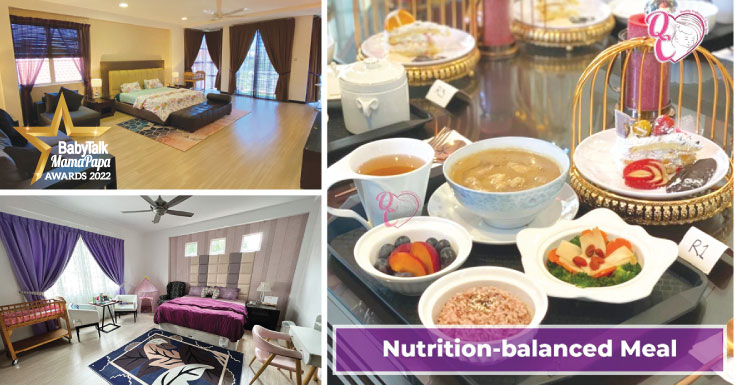 Pregnancy can be one of the most exciting and anticipated periods of time in a woman's life. But once your baby has been born, raising an infant while taking adequate care of your own health can be a challenge. A newborn baby demands a lot of care and attention, leaving you barely any time to rest or replenish yourself.
Indeed, postpartum confinement can be a difficult time for almost all new mothers. In addition to looking after your infant, you must also fulfil several regulations and dietary requirements to keep yourself healthy. Daunting as it may sound, you can rest easy and rely on Quality Confinement Home, one of the leading confinement centres in Sabah. Here you would have all the facilities at hand to take care of you and your little one without you having to worry about anything at all.
Quality Confinement Home started its journey in 2017 to aid and assist new mothers at the beginning of a precious journey with their little ones. Currently, Quality Confinement Home operates across three more branches in Kepayan, Kingfisher, and Taman Antarabangsa. An upcoming branch is set to open its gates to new mothers in Tawau too.
Combining Malay and Chinese confinement traditions for the best outcomes
Quality Confinement Home draws its inspiration from a combination of traditional Chinese and Malay methods of postpartum rituals. For the best results, the traditional forms are supplemented with modern science and medicine. Here, new mothers can rejuvenate themselves through balanced diets five times a day. The diet that Quality Confinement Home advises for new mothers consists of special confinement meals and tonic soups. In addition, nursing mothers are also given homemade lactation cookies to improve their breast milk supply.
Postpartum treatment for mother and child
Pregnancy, labour, and birth often take a toll on the mother's body. To avoid fatigue, Quality Confinement Home relies on full postpartum treatments and massages to help new mothers recover their health. Postpartum activities and massages can greatly benefit mothers by relieving tense muscles, promptly shrinking the uterus after birth, improving blood circulation, flattening the abdomen, and eliminating toxins from the body. In addition, the homely environment, mommy care and baby care sessions can help mothers recharge their minds and bodies. Infants are given massages, flower baths, and baby swim sessions as well.
Quality Confinement Home offers month-long confinement stays for new mothers. In addition to a safe, comfortable environment equipped with all modern amenities, new mothers can seek consultation on breastfeeding and lactation too, and enjoy 24-hour nursing care and regular health monitoring for a speedy recovery.