Enjoy Eco-friendly Holidays In Malaysia With These 5 Green Getaways.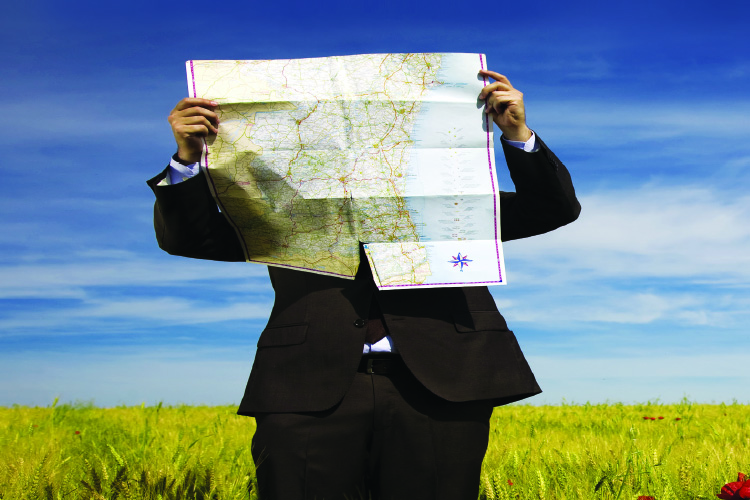 The year-end holidays are not far away. Many holiday-goers envision of visiting some far away exotic places, if given a chance. For a change, how about finding some hidden gems right here in Malaysia in the form of eco-friendly getaways? These holiday providers are all committed to the principles of ecotourism by creating awareness that there are greener operational practices that ultimately reduce environmental impacts.
Mind you, responsible tourism is not a passing fad or niche travel for marketing purposes. It is an entire, holistic approach to tourism operations. The following operators have taken it to heart in showing the way through attractive earth-friendly efforts so that you can take home fond memories of an unforgettable holiday!
How to tell if your holiday is green?
How do you tell the difference between a genuine eco-friendly holiday operator from one who is just taking advantage of the 'green' trend? A good starting point is to check out an organisation's environmental policy. Tour operators, hotels and lodges that are genuine in their approach to responsible tourism will generally have a written policy covering their environmental impact, employment and cultural policy. Usually it will be posted on their website, but they should be able to show it to you in some written form. If they don't, ask them why – by their response, you'll be able to make a judgement call.
Here are some of the key questions to ask when choosing a tour operator or ecofriendly accommodation:
What do they see are the key environmental issues facing them and how are they dealing with them? For example, how does their recycling work? How do they minimise the impact of their tours on walking trails and villages and wilderness areas? How do they avoid overcrowding?
Do they employ local guides and leaders? Many international tour operators still primarily use Western leaders. In some countries, such as Thailand, this is actually illegal. While there are situations where a Westerner's expertise can't be sourced locally, in most cases, you'll get a far better insight into the places you're visiting if you're shown around by someone who was born there and knows it like the back of their hand.
What training opportunities do they provide for their staff, at all levels? Are guides trained in responsible tourism practices, e.g. approaching wildlife and camp-site etiquette? Are they able to interpret the landscape and culture effectively for their clients?
Does the company limit the size of its groups to minimise impact and maximise interaction with the host community?
Has the company been invited to visit the villages, or build the hotel by the local people themselves?
Are the locals happy to have them there?
Do they have a 'green' purchasing policy? What proportion of their produce, building materials, services, etc are sourced from the immediate local area? What is their fair trade policy?
What sort of accommodation do they use? Is it family-owned and how environmentally sustainable is it? For example, many trekking lodges are still burning forests to provide food and hot showers for tourists. Kerosene and solar power are alternative energy sources.
What proportion of revenue remains in, or reverts to the local community? (On a lot of 'all-inclusive' packages, the answer is 'very little')?
Do they work with any local charities or conservation projects, or have they initiated any projects of their own? What are they doing to 'give back to the community'?
If an operator is getting it right, they'll be proud of it. Ask them what their biggest successes have been: a project started, a milestone met. From the true believers – the best practitioners – you'll hear heart-warming stories of philanthropy, partnerships, pride and passion.
And the best thing is, these principles infuse all aspects of the travel service they provide – and that means your experience, too.
Reference: www.lonelyplanet.com
---
Belum Eco Resort
Situated on an island in the middle of large peaceful lake and surrounded by 130 million year old rainforest full of amazing biodiversity, Belum Eco Resort embodies passion for nature.
Found near the Thailand border in the mountainous far north of Peninsula Malaysia, Belum Eco Resort is located within the 300,000 ha Belum-Temengor Forest Complex, a vast area which contains one of the last remaining pieces of virgin rainforest in Malaysia. This forest complex has the biggest concentration in the country of rare and endangered mammals such as tigers, elephants, tapirs, rhinos, deer and seladang. It is a treasure trove for over 3,000 species of flowering plants, including the world's largest flower, the Rafflesia. It is the only tropical forest on earth to have 10 species of hornbills.
This rainforest, which is older than the Amazon, surrounds Lake Temengor which was constructed in the 1970s to generate hydro-electricity. The East-West highway from Kota Bahru to Penang dissects the forest complex and crosses Lake Temengor at Pulau Banding where there is a public jetty for you to start the 20 minute boat journey to Belum Eco Resort and your own private jungle island.
Belum Eco Resort's (BER) design evolves around green eco concept, till today BER continues to proudly practice 'Responsible Tourism'. An island resort, the 8 acre resort was born out of passion and respect for nature. The development of the resort was completely hand-built, without the use of any heavy machinery.
In recognition of it's effort to maintain the natural environment around Temenggor Lake, Belum Eco Resort was awarded the Perak Tourism Appreciation Award 2007 for "Enhancing Eco Tourism".
Responsible tourism
Belum Eco Resort is the only resort on a private island in middle of Lake Temengor; hand built with local rock and traditional orang Asli building techniques
Small scale boutique operation with no more than 40 guests
The resort utilises low energy lights and fittings throughout
Water is collected from lake and treated at resort for use
Waste minimisation practises that reduce amount of non-biodegradable products brought to the island
Swimming in lake, rather than resort pool
Cooling rainforest breeze, rather than air-conditioning
Delectable food prepared by small team overseen by owner's passion for cooking, rather than mass produced in a large commercial kitchen
Green activities
Kayaking, sailing on a catamaran
Fishing
Visits to the protected Royal Belum State Park
Trekking to waterfalls and salt licks (where many rare animals visit)
Visit Rafflesia sites and enjoy breathtaking scenery from the forestry viewing tower
Visits to Orang Asli villages to learn and understand their culture
Scenic boating around the lake and to the dam wall
Birdwatching, photography, viewing documentaries
Kahang Organic Rice Eco Farm
Among the getaways, we've something new for you.
How about a green holiday in an eco farm for a change?
Kahang Organic Rice Eco Farm spans 260 acres of arable land situated at the fringe of the tropical Malaysian rainforest reserve, three times the size of Singapore. It is also the first and only certified organic rice farm in Malaysia, since 2001.
The farm is a fully integrated organic agro eco farm with pollution free river water irrigating the farmland from the 1,010m Belumut mountain. Kahang Organic Rice Eco Farm or KOREF in short, started of as conventional paddy farm since 1999 by developing a 15-year idle paddy field in an isolated area of Kahang, in the district of Kluang, Johor. KOREF has been certified as an organic farm in Malaysia since 2005 and has been awarded the Sijil Organic Malaysia. From 2005, KOREF started offering farmstay facilities for students, families and organisations, as well as domestic and overseas tourists to reconnect with nature.
KOREF's primary objective in offering the farmstay to offer a country side retreat to educate the public about our responsibilities as consumers towards the environment in general, and the farm's produce in general. This is KOREF's mission of producing food in abundance for everybody, create harmonious communities and contribute to world peace.
Responsible tourism
So what makes Kahang Organic Rice Eco Farm different from other eco farms or resorts? Here are a few of them:
KOREF practices eco farming methods by recycling all plant residues to be used in the farm
Practices rotation farming with fish and rice farming at alternate seasons
The farm irrigation has been designed in such a way for gravity flow to save energy without resorting to any pumps
DIY solar heaters are used for hot water bath of guests. Solar water heaters are also used in the kitchen and for washing purposes
All foods waste is recycled as organic fertiliser for the farm
Cow dung from the farm are used as natural fertilisers for organic weeds
No open burning is practiced in the farm
A three hectares of rice field have been reserved as wetland for the conservation of wild ducks – an endangered protected species
The farm has been preserving more than 100 over types of naturally grown plants over the last ten years
The farm has the most diverse fresh water rice field fishes in Malaysia compared to other conventional rice fields in Malaysia which had extinguished the rice field fishes due to application of toxic agricultural chemical in the rice field over the last fifty years
Clean and clear water are channeled from the forest reserve catchment area to the farm for irrigation
Green activities
Visits to rice fields, organic vegetable and fruit cultivation sites
Planting of rice seedlings, compost making
Crop harvesting, cultivation of organic crops
Cycling around the farm vicinity
Bamboo rafting and boating in recreation lake
Star gazing in the open field, jungle trekking, night trekking along rice filds and jungle fringe
Fish catching in rice fields and canals
Making and flying kite at the farm
Cow feeding and petting
Bird watching (More than 30 types of local and migratory birds are found in the wetland fields and jungle surroundings)
Meals
After all the activities, surely you would be hungry like a wolf. KOREF has planned all that for you too. Here are some exquisite farm fare for meal: organic farm meals comprising organic rice, organic porridge, kampong free range chicken, organic vegetable, organic paddy field fishes from the farm. Occasionally, fresh water giant water prawn harvested from the cultured ponds too.
Accommodations
Even accommodation is something to look forward to at KOREF. If you always wanted to experience novelty, you can stay at the many floating or landed chalets, Orang Jakun houses, dorms and camping tents.
The Frangipani Langkawi Resort & Spa
This secluded and eco-friendly resort is situated on a 400-metre stretch of soft golden sand along Pantai Tengah, southwest of Langkawi. It is conveniently located 10km from Langkawi International Airport and walking distance to restaurants, cafes, bars and shops. All 117 rooms, villas and suites are spacious, tastefully decorated to provide a calm feeling and relaxed atmosphere, with bathtubs. The Garden and Sea View villas feature a private patio and a semi-outdoor shower. The Frangipani Langkawi Resort & Spa is the first resort in Langkawi to implement Green practices to preserve the environment.
Responsible tourism
While it's impossible to build a resort and not make some impact upon the environment, the management and staff of the Frangipani Langkawi Resort & Spa realise that their very existence is dependent upon the way in which they manage the natural assets with which Langkawi is blessed. They have implemented some 100 initiatives in staying green like having a water treatment plant to recycle the resort's waste water to water the tropical gardens, installing energy efficient light globes and using sustainable building materials to reduce energy needs throughout the resort. Where possible, solar energy has also been incorporated – all in their effort to make their adopted policy "A small change to make a small change" successful.
But the management and staff of the resort didn't just stop there in influencing their immediate environment. They have gone forward in making even more small yet effective changes. And what are they? Here are some ingenious efforts:
Rearing guppy fish in ponds to control mosquitoes
Using coconut trunk as a biological control to trap termites
Reusing cooking oil to light candles
Using lemongrass juice as homemade organic mosquito repellant
Recycling leftover soaps from guest rooms as cleaning detergent for toilets
Garden and kitchen waste are converted into organic fertiliser, which is the only type of fertiser used here
More than 100kg of kitchen waste is used in composting each month which helps to produce 20kg of compost each month for the vegetable garden and plants
Aquatic plants like hyacinth and water spinach planted in wetland help to further naturally treat and purify gray water channeled from sewage water
The resort's wetland also attracts wildlife such as cattle egret, water hen and water monitor lizard, and is also home to tortoise, terrapin and giant catfish
Green activities
The Frangipani Langkawi Resort & Spa offers many fun activities for individuals and families. Fancy some of these from the usual ones?
Education on marine life
Eco-walk to show guests all the green practices in the resort.
Fish feeding at Koi pond
Chicken and duck feeding at the animal farm
Plant adoption to encouraging guests to plant trees, and to help conserve the environment
Introducing local traditional culture to guests like Batik painting, Top spinning and Congkak
Shangri-La's Tanjung Aru Resort and Spa
Since 2000, Shangri-La's Tanjung Aru Resort and Spa has remained committed to operating in an environmentally responsible manner and has been actively involved in countless CSR activities with the local community and government for the purpose of environmental protection and conservation.
These projects include implementation of an Environmental Management System (EMS) throughout the resort with the introduction of reduce, reuse and recycle practices to eliminate wastage of water, fuel and electricity. In addition, the resort provides consistent training on environmental issues to all employees and encourages all resort staff to participate and contribute to the environment by organising monthly activities such as 'gotong-royong'.
In Sabah, the resort is recognised as a leader in its environmental efforts and in 2000 was the first hotel in the state to receive ISO 14001 certification. Shangri-La's Tanjung Aru Resort and Spa is also the first hotel in Malaysia to be certified ISO 22000 and HACCP compliant.
Responsible tourism
Shangri-La's Tanjung Aru Resort and Spa's EMS is structured to accomplish the following measurable objectives:
Waste management increased by 2%
Reduction of electricity consumption by 1%
Reduction of fuel consumption by 1%
Reduction of water consumption by 1%
Adoption of 6 schools for training on composting and rain water harvesting
Composting of waste
Say No To Plastic project
Sanctuary – Dugong Protection Programme and Sustainable Fishing
The resort's community outreach efforts have made it an exemplary organisation to the community and leader in its chosen industry and the state for continuously seeking ways to be socially responsible.
Locally, the resort has communicated its objectives and realised its mission to provide opportunities, care and support to the community by participating in charitable events, organising fund raising activities, offering a secure and sheltered environment for skills training and from donating food, clothes, household items, recycled linen, carpets, mattresses and electrical items from the resort.
Today the resort has gone forward to connect with rural areas from which it intends to source sustainably harvested fish, and by that have helped to support those areas as well as the livelihoods of the people who live there.
Green activities
You can go sailing, windsurfing, water-skiing or take a day trip to any of five nearby tropical islands for swimming, snorkelling or scuba diving amongst the coral reefs. A few miles inland, you can take a canopy walk through a spectacular rainforest, go white water rafting, plunge into a natural hot spring spa or go trekking on the slopes of Mount Kinabalu.
Sukau Rainforest Lodge
Sukau Rainforest Lodge was born from the vision of Albert Teo, President and Founder of Borneo Eco Tours for a complete ecotourism experience. As Albert observed "an ecotour without a good ecolodge is not complete". So he undertook to build a lodge that would provide great wildlife watching experiences and become a base of operations for the Kinabatangan area while also demonstrating sustainable building and operating principles. So engrossed with nature that Albert even co-authored "Saving Paradise" with Carol Patterson which was launched in April 2005 to celebrate its tenth anniversary.
Opened in May 1995, Sukau Rainforest Lodge (SRL) is built on stilts using Borneo hardwood species and is completely self sufficient in water and power supply, utilising rainwater and solar energy. Electric motors are used for river safari tours to wildlife areas to minimise air and noise pollution and reduce stress to the wildlife. Every room has an attached bathroom with solar hot water shower while electricity is supplied at night by a generator set.
Sukau Rainforest Lodge together with Borneo Eco Tours also run a not for profit Sukau Ecotourism Research and Development Centre or SERDC (2000) to manage its community and environmental projects on Kinabatangan River.
Sukau Rainforest Lodge is committed to the principle of Economic Sustainable Development and the realisation of a true triple bottom line business. As such, Sukau Rainforest Lodge prides itself on being profitable yet contributing to the local community while conserving the environment that makes it all possible.
For being a multi international ecotourism award-winning ecolodge, Sukau Rainforest Lodge is no stranger to winning awards, and was voted as Asia's Leading Green Hotel in the 17th World Travel Awards 2010.
Responsible tourism
Sukau Rainforest Lodge gets the thumbs-up for initiating an excellent array of green policies. Here are some of them:
The Lodge is built 100ft away from the river bank (except for Melapi Jetty) and outside the riverine reserve to prevent stormwater soil erosion. Native vegetation is left intact to provide natural shading and to minimise impact of noise on the surrounding as well as to provide privacy to the resident guests
The Lodge is built on stilts 5ft above ground to minimise impact of annual flooding of the Kinabatangan River and prevent ground insects, animals and reptiles from unwelcome intrusion into the rooms. Hornbill boardwalk is built on stilt and covered for added protection from falling rotting branches with two elephant passes (unique to SRL) provided along the boardwalk to allow for migration of Borneo Pygmy elephants through the property
An open concept is adopted for the lounge area and Melapi restaurant to allow for unimpeded air circulation and ventilation and thus to minimise the use of fans
Due to the high cost of solar technology and high cost of maintenance, SRL uses a combination of generators and power grid for our power requirement. At night, lighting is supplemented by the use of kerosene oil lamps in the garden and along the corridors, recycled cooking oil lamps in the restaurant and lounge area to provide a cosy ambience
SRL is 100% self-sufficient on water. Rainwater is harvested, filtered and chlorinated for kitchen and guest use
All organic materials are composted while non-biodegradable materials are separated and returned to Sukau for disposal and recycling
Guests are discouraged to use television and radio
Green activities
River cruise, jungle walk, night cruise, boardwalk, birdwatching, abseiling, fishing, slide show, local home visitation, wilderness camping, cultural presentation, and specialised tours
Guests also have the privilege to plant their own rainforest tree for a small fee. The tree planting campaign is SRL's pledge to ensure the continuous integrity of a wildlife corridor along this great river. A certificate is issued in the guest's name