Enjoy A Magical Day Out With The Top 4 Most Family Friendly Attractions in Publika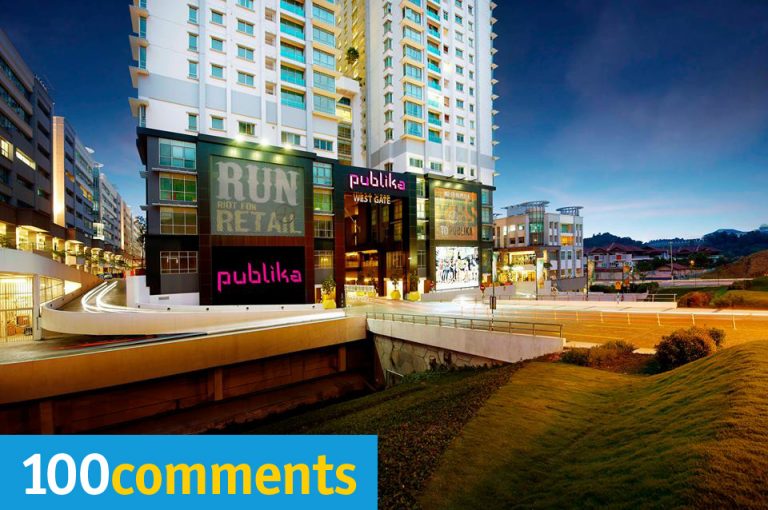 Located in the upscale Sri Hartamas area, Publika is a neighborhood shopping mall that is well known for its artsy and creative vibe. Apart from the usual international fashion brands, independent boutiques, and high-class cafes, Publika has a number of shops aimed at attracting the young, the hip, and the artistic.
This four story shopping mall is laid out in a simple H-shape design. As part of its efforts to draw in the young and yuppie, Publika routinely organizes events to raise awareness on social or environmental issues. They also host plenty of events such as art exhibitions, weekend markets, and live performances – for example, on the second and fourth Saturday of every month (from 17:30 onwards) The Square is transformed into a fun-filled area with the Publika Drum Circle, a song and dance event arranged by the KL Street Drummers: visitors are invited to bring their own instrument and join in the fun. These regular events ensure that there's always something to see or do every week.
Wheelie Sundays @ Publika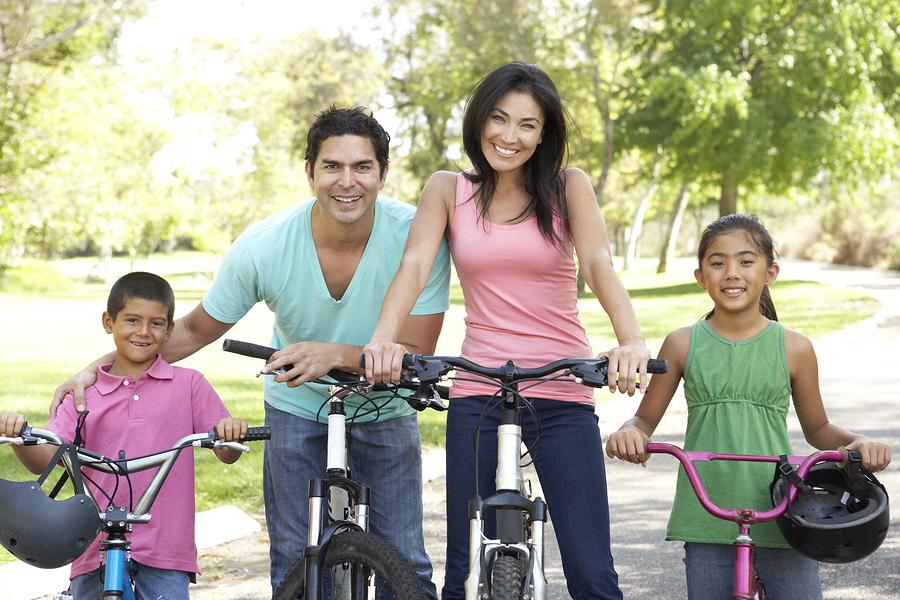 Looking for a fun place where your kids can ride their bikes, trikes, or scooters in safety? Simply head on over to Publika!
Wheelie Sundays is an event held at Publika every Sunday morning between 7am to 10am. During this time, the inner road that circles the mall's plaza is blocked off from cars, ensuring that you and your family can enjoy cycling in a completely car-free zone.
If you don't have your own bikes, you can simply ask for rentals at the information counter. Other wheeled devices such as rollerblades and skates are also welcome. Wheelie Sundays are the perfect way for you get the kids out of the house and encourage them to be more active in safe, secure environment. Once the roads reopen to traffic again, simply head back inside to enjoy brunch at one of Publika's many excellent eateries.
Opening Hours: 7am-10am every Sunday
Namoo On the Park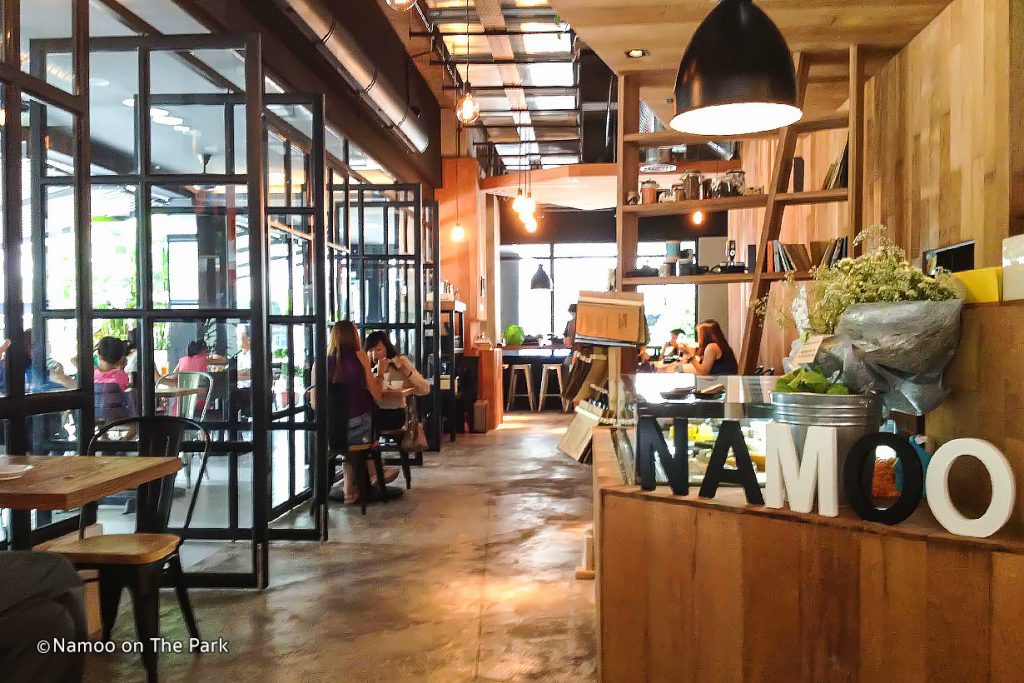 With a quirky, understated design, Namoo on the Park is a Korean cafe specializing in desserts. The word Namoo means "tree" in Korean, a concept that is reflected in the cafe's fresh, laid back vibe.
This family friendly cafe is a great place to bring your kids. Not only is it in a great location – directly in front of a big open playground – but Namoo also has its own private playground on the second floor just for customers.
The cafe's decor is a combination of stark simplicity and whimsical fancy. Stark grey concrete walls and hanging naked lightbulbs can be seen next to rustic wooden furniture and old timey knick-knacks lining the bookshelves. There's even a cosy corner with bright blue sofas and shelves stacked with comics and books – the perfect place for your kids to curl up and read while mummy and daddy enjoy their coffee.
Foodwise, Namoo seems to delight in the eccentric. Be sure to try out the Namoo rice beef burger – a delicious treat stacked with cheese, egg, and vegetables sandwiched between two firm and flavorful rice cakes with a side of fresh garden salad and crispy potato wedges.
There are a variety of other Korean inspired dishes, each with their own unique twist. However, the star of the show is definitely the desserts section. While there are plenty of more 'traditional' dishes such as chocolate or carrot cake, adventurous customers can try out some rather special offerings such as their King Bing – green tea ais kacang served with creamy vanilla ice cream, red bean paste, and a sprinkling of multi-grain powder. With such a wide variety of choose from, Namoo's amazing meals are sure to be a hit among parents and kids alike.
Opening Hours: 10.30am-11pm
Website: https://www.facebook.com/namoocafe/
Contact Number: 03-6411 6698
Artis Kids Store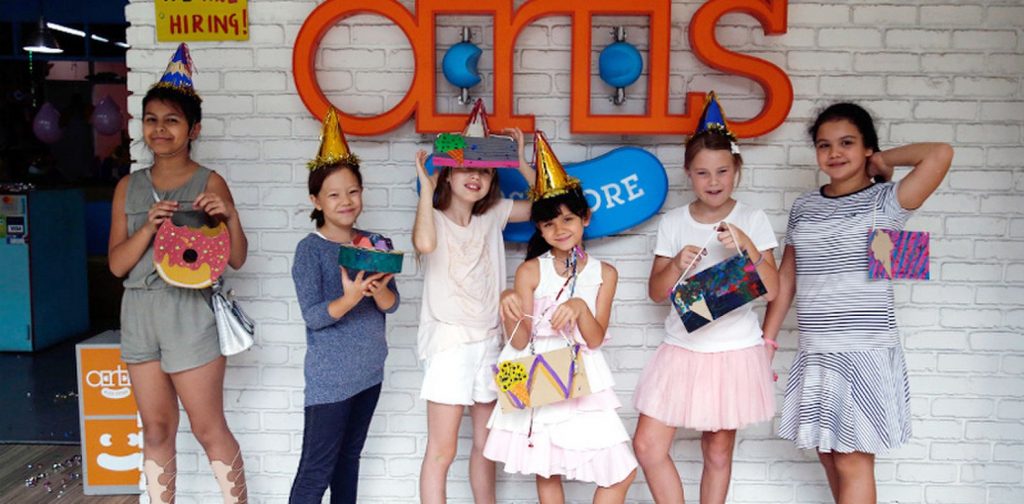 Artis Kids Store is an  Art Play Land designed for active exploration, mistakes making and art experimentations within the variety of many creative environment. Made, designed, and constructed in Malaysia by Malaysians, Artis Kids Store is a creative paradise for kids. They offer a wide variety of drop-in art sessions where the kids can choose to create a clay art piece or a masterpiece out of recycled materials.
The store itself is a cozy affair, with bright pastel colors, warm lighting, and adorable little art corners lined with assorted 'masterpieces' created by previous visitors that combine together to create a cheerful and comfortable environment where your kids can learn and play to their heart's content.
Designed for children of all ages, the classes are divided into one of five different themes: art workshop, eat craft, clay art, toddler workshop, and re(cycling)-art. Guided by Artis' experienced instructors, your kids will learn in an environment that encourages them to be creative and think outside the box.
Whether you're interested in encouraging your kids to pick up a new hobby or simply looking for a place for them to discover their inner artist, Artis Kids Store can guide your child at every step of the way.
Opening Hours: 10am-10pm
Website: http://www.artiskidsstore.com/
Contact Number: +60-36211 9112
Jkids Malaysia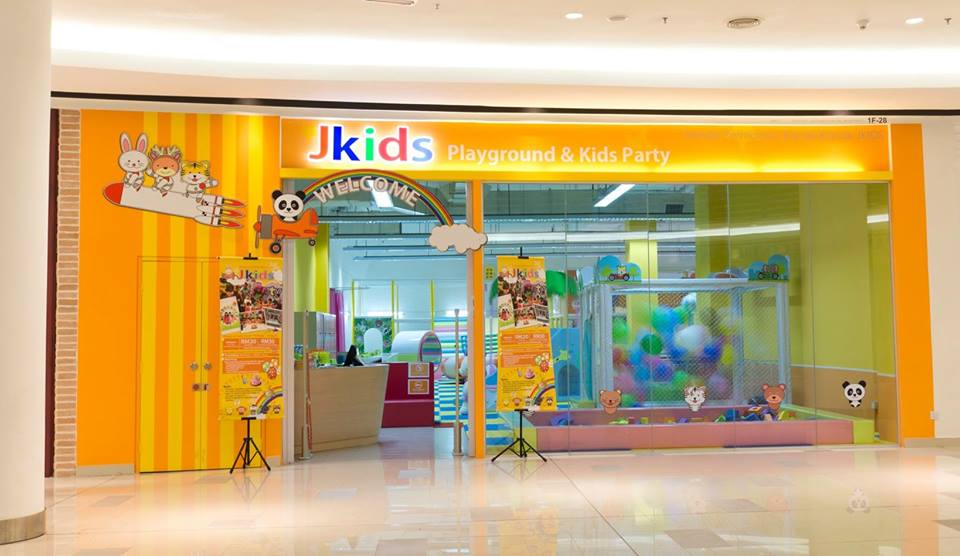 Jkids Malaysia is a sparkling new and unique walk-in indoor kids playground and party facility.  Voted Best Kids Playground in 2013 by Babytalk Magazine, JKids is definitely more then an ordinary shopping mall playground.
While indoor shopping malls are nothing new, Jkids provides some unique attractions via movable features such as its famous Spinning Palm Trees and Dancing Balloons. Offering hours of fun, JKids Playground is suitable for children aged 6 months to 13 years old. The safe and secure playing area is decorated in many bright and cheerful colors.
JKids also have several party packages available for birthdays and other special events. Let your child enjoy their special day in one of their large and comfortable party rooms, with decorations and furnishings for both kids and adults. They also offer various party add-ons such as tasty food and entertainment led by cheerful, professional clowns. Check out JKids today for an experience your kids won't forget!
Opening Hours: 10am-9pm daily
Website: http://www.my-jkids.com/index.html
Contact Number: +603-6206-3336
Need More?
You can find more information about these and many other exciting attractions at Publika's official Facebook page https://www.facebook.com/PublikaGallery/.