English Reading Made Easy through The Victoria Readers' Early Literacy Programme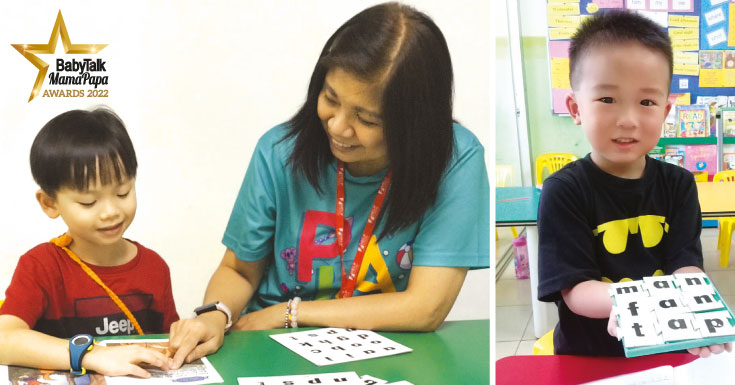 Starting from a young age, the ability to read and write is not just the foundation for all academic levels but is an essential life skill that is put to use throughout the lifetime. So, emphasizing the ability to read and write is of vital importance for every student. Furthermore, English as a universal language is highly recommended for young learners. And to promote English learning in young children, The Victoria Readers has taken up an amazing initiative of an early reading programme.
What is The Victoria Readers?
Established in 1994, The Victoria Readers is a revered institution in Malaysia that encourages reading and learning English in children at beginner and intermediate levels. The founder of The Victoria Readers, Victoria Wong Tsae Ling recognised the necessity for English to be taught from an early age. As an English teacher with more than 35 years of experience, Victoria Wong Tsae Ling encouraged a reading programme for beginners that majorly relies on the innovative phonetic system of teaching. With its focus on reading, spelling, and communication skills, The Victoria Readers is undoubtedly among the top choices for parents in Malaysia. Over the years, The Victoria Readers has played an instrumental role in the lives of over 45,000 children across Asia in their mastery of English.
Early literacy programme by The Victoria Readers
Over the years, the early literacy programme has become immensely popular among Malaysian parents and children alike. In addition to the phonetic system, the experienced faculty at The Victoria Readers use proven academic methods that simplify English for young learners. Their guided teaching is systematic and helps students learn how to read and spell English within a short period. The students are provided with graded reading material that assists them as they advance with English reading. In less than 55 lessons, The Victoria Readers aims at preparing children to navigate various aspects of the English language through workbooks, puzzles, Children's stories, colouring books, and more.
Why should you choose The Victoria Readers?
Other than being one of the leading organizations to help children get initiated into formal English learning, The Victoria Readers provides them with an encouraging environment where they can slowly improve their reading and spelling skills as they move on to advanced lessons, and help foster a love for English in young minds that lasts a lifetime. The Victoria Readers accepts students from the very early age of 3 years and guides them with undivided attention and love. Proficiency in English is considered a prerequisite in most parts of the world, so The Victoria Readers is devoted to helping young readers master the fundamentals of the language.