English Programmes for High Achievers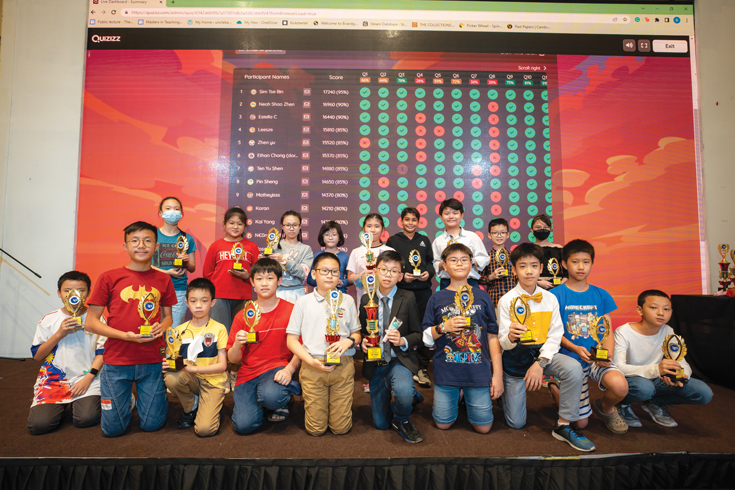 Mastering the English language is like having a secret superpower in the realm of high achievers. It is the key that opens doors to a world of limitless possibilities, where children can confidently chart their future success.
Despite the undeniable advantage of being proficient in English throughout their educational journey and future careers, many learners still struggle with speaking, reading, writing, and using it in their daily lives. This can happen because they come from homes and social circles where English isn't spoken much, so they don't get many opportunities to practice speaking it. They may also lack confidence and are afraid of making mistakes when they try to use the language.
Hope for Even the Weakest Learner
The good news is, IGS English, a multi-award winning language centre, offers courses designed to help even the weakest students overcome these challenges and become confident English communicators. Their programmes include the acclaimed Oxford English for fluent speaking, Creative Writing for nurturing creativity and writing skills, Public Speaking for captivating the audience with their presentation and ideas, and more.
Their noteworthy Reading Programme is on a mission to turn their students into bookworms, even amidst their hectic schedules. Students get to dive deep into the captivating world of stories, where they will unravel the hidden moral values, dissect the intricate themes, and form bonds with fascinating characters through analytical exploration. They will also engage in lively discussions, sharing their newfound wisdom from the pages they've read. This love and habit of reading is sorely needed in today's generation of digital media consumption.
The programmes offered by IGS English will help develop your child's mastery in the basics of English right up to the more advanced skills, no matter which level they are currently in.
The highly qualified and dedicated teachers at IGS English go above and beyond to ensure their students fully grasp each lesson and have a profound understanding of the material. Additionally, IGS English offers a conducive and safe environment for young learners to practice the language with confidence, bolstered by the gentle guidance and support of the committed teaching staff.
These factors are just a few of the reasons why IGS English is a renowned centre amongst Malaysian parents since its establishment in 2007. Many of these parents have testified to the great results they have witnessed since enrolling their children at the centre. Moreover, the kids could not wait to go for the classes because they are having so much of fun while learning English.
Recently, IGS English garnered the BabyTalk Readers' Choice Awards 2023 in the Enrichment Centre (Reading and Writing) category.
So, parents, why let your children settle for anything less? It is time to equip your little champions with the linguistic prowess they need to soar above the rest and unleash their full potential at IGS English.
For more information, visit IGS English at www.igsenglish.com and www.facebook.com/igsenglish (Facebook).