Elevating Postnatal Care: Mobile Spa's Traditional Malay Postnatal Treatment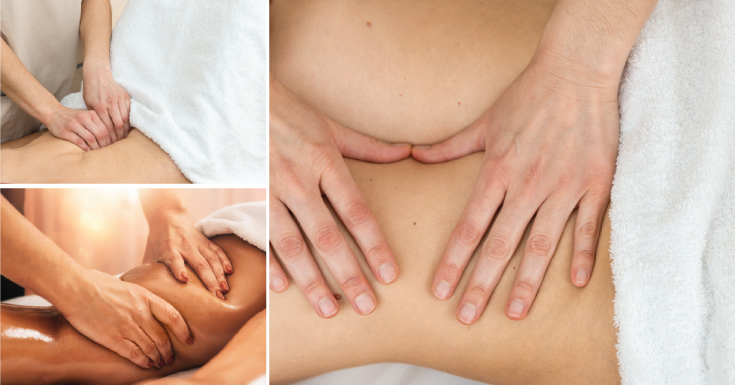 In Asian cultures, postnatal care for new mothers holds a profound and time-honoured significance. It's a practice deeply rooted in the belief that nurturing the health and wellbeing of new moms is vital for their full recovery and the wellbeing of their newborns. Best Home Mobile Spa, this year's proud winner in the category of Traditional Malay Postnatal Treatment, offers an innovative and convenient approach to postnatal care – bringing the blissful experience of postnatal massage right to your doorstep.
Comprehensive Benefits
The benefits of Mobile Spa's Traditional Malay Postnatal Treatment are as diverse as they are profound. This comprehensive service goes beyond mere relaxation, addressing specific postpartum needs, including:
Convenience: Mobile Spa eliminates the need for new mothers to travel, making postnatal care more accessible and hassle-free.
Health and Wellbeing: The service embodies the essence of Malay postnatal care, ensuring the health and wellbeing of new mothers.
Traditional Malay Postnatal Treatment: Rooted in Malay tradition, this treatment draws from generations of wisdom, offering a time-tested approach to postnatal care.
Expelling Wind: One of the aims is to expel wind from the new mom's body, a practice believed to be essential for a speedy recovery.
Slimming Down: Post-pregnancy weight concerns are addressed through the breakdown of stubborn fat and the slimming of the belly. Best Home Mobile Spa incorporates the Tungku treatment to help new mothers slim down their tummy effectively.
Muscle Relaxation: The expertly delivered massage relaxes tired and aching muscles, offering much-needed relief from the physical demands of childbirth.
Restoring Womb Wellbeing: The treatment supports the restoration of womb wellbeing, a cornerstone of postpartum recovery.
Professional Expertise: Mobile Spa employs skilled professionals who specialise in the intricate techniques of postnatal massage, ensuring a high standard of care.
Special Massage Oils: Specialised massage oils are used during the two-hour full-body massage, enhancing the therapeutic benefits of the treatment.
Extra Care for Newborns: Going beyond the mother's care, Mobile Spa offers a free massage for newborns, which has been shown to positively impact their development and overall wellbeing.
With glowing reviews and heartfelt testimonials from clients in the Klang Valley, Best Home Mobile Spa's Traditional Malay Postnatal Treatment redefines postnatal care by blending tradition with convenience, offering comprehensive support for new mothers and their newborns. It not only nurtures the physical wellbeing of mothers but also fosters a nurturing environment for the next generation, making it a cherished and celebrated choice for postnatal care in the region.