Elevating Expectant Fashion: Summer Glitz, Your Home Grown Maternity Wear Specialist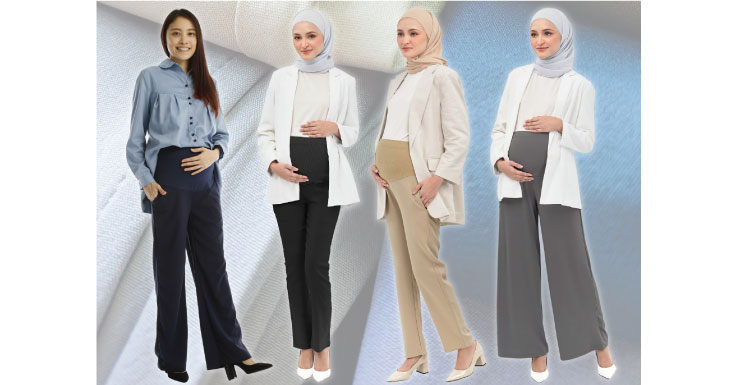 Since its establishment in 2010, Summer Glitz has emerged as an icon in the realm of maternity fashion. This proudly home grown brand specialises in crafting stylish and comfortable maternity attire for pregnant mothers, redefining expectations and setting new standards in the industry. This year, Summer Glitz proudly clinched the prestigious award for the 'Maternity Pants' category, a testament to its unwavering dedication to providing women with attire that marries style and comfort.
Pregnancy is a transformative journey, and dressing comfortably while maintaining personal style is essential for expectant mothers. Summer Glitz recognizes this need and has ingeniously designed a range of maternity pants that encapsulates style, comfort, and functionality. The brand's expertise lies not only in its ability to create visually appealing designs, but also in understanding the diverse body shapes and sizes that pregnancy can bring.
Maternity clothing, particularly pants, must accommodate a rapidly changing body and offer a seamless fit to ensure comfort throughout the journey. Ill-fitting attire can often lead to discomfort and self-consciousness. By offering a diverse selection of thoughtfully designed maternity pants, the brand ensures that every pregnant woman can find her perfect fit, regardless of her body type or style preference.
One of the standout features of Summer Glitz is its commitment to addressing the climatic challenges faced by pregnant women in hot and humid weather. The award-winning maternity pants not only showcases impeccable style, but are also ingeniously engineered to provide cooling comfort. This innovation is a true game-changer, allowing expectant mothers to navigate the challenges of fluctuating temperatures with ease and elegance.
The brand's extensive range is available on popular platforms such as Shopee, Lazada, and TikTok. Summer Glitz understands that modern moms not only seek comfort but also style and quality. In essence, Summer Glitz has earned its well-deserved reputation as the 'Maternity Pants Specialist.' With its fusion of style, comfort, and functionality, the brand redefines maternity wear, ensuring that every expecting mother feels confident and radiant during this significant phase of her life.