Eagle Brand Medicated Oil: Trusted For Generations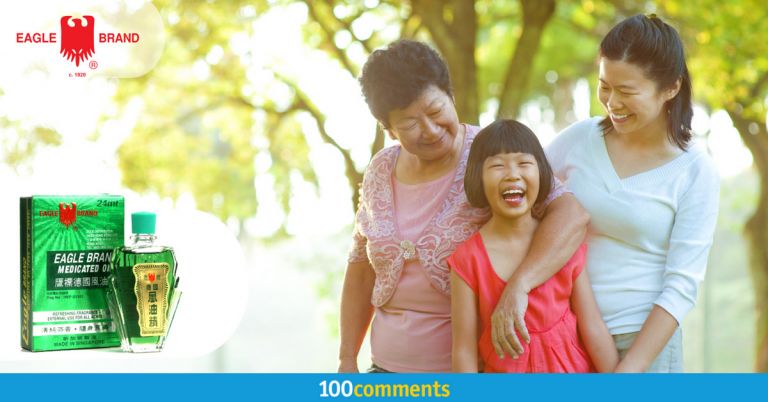 Most of us share similar childhoods where every aches, pains and sniffle were treated pretty much the same way. The opening of a bright green bottle and the quick application to the area of discomfort where soothing relief is experienced just minutes later.
The bright green bottle is none other than Eagle Brand Medicated Oil. One whiff of it will transport many of us back to our memorable days of yore where our aches were efficiently attended to by our pragmatic elders, parents and teachers.
Eagle Brand Medicated Oil goes a long way back. It was formulated in 1935 by a German chemist, Wilhelm Hauffman, for the Singapore-based trading house J Lea & Co., which was later incorporated as Borden Co., Pte Ltd in 1960.
A Sign of Quality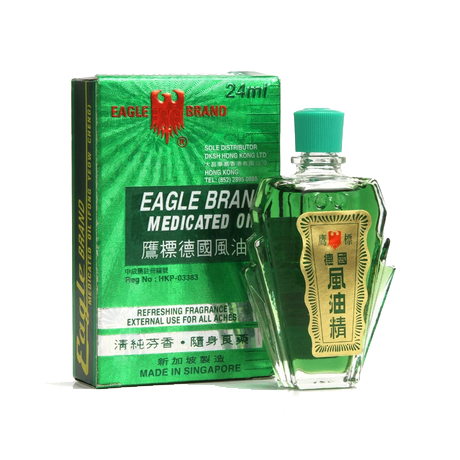 Widely known as the 'Green Oil', the medicated oil owes its natural green colour from the chlorophyll extracted by the late Hauffman. Its uniquely shaped and intricately-designed Parisian-chic triangular ascending glass bottle makes it stand out from the rest.
Eagle Brand Medicated Oil only contains the very best ingredients in this special formulation with the therapeutic properties of Eucalyptus oil. Its efficacy and strong reputation have lasted from generation to generation, and it is still a firm favourite in many households worldwide.
In Vietnam, where the medicated oil was introduced in the 1960s, it quickly gained acceptance and was tremendously popular amongst the Vietnamese. It became widely known as the "Green Oil" that serves as a common cure-all household remedy and a must-have in every home. The oil was also a favourite form of premium gift item during festivities and momentous occasions. The fame of Eagle Brand Medicated Oil spread far and wide as new established Vietnamese enclaves emerged in North America, Continental Europe and Australia due to the Vietnamese war. This created new demand and markets in these locations for Eagle Brand Medicated Oil. Today, decades after it was first formulated, it has remained a firm favourite in most households globally as well as Malaysia.
Soothingly Potent
Eagle Brand Medicated Oil is renowned for its refreshing fragrance, as well as healing and soothing properties. Highly revered as a premium-grade medicated oil, Eagle Brand Medicated Oil has successfully built on its branding and achieved consumer brand loyalty in countries around the world, making it a market leader in many countries.
To date, Eagle Brand Medicated Oil is endorsed for sales by leading health authorities. such as the US Food & Drug Administration (FDA), Australia Therapeutic Goods Administration (TGA) and the Drug Control Authority, Ministry of Health Malaysia (MOH)
A Must For Every Household
As a household name that is beloved by everyone, the "Green Oil" is widely accepted as a common cure-all remedy and a "must-have" item in the house and handbag. Its distinguishable and refreshing green colour and unique fragrance gently soothes and quickly brings welcome relief for headaches, dizziness, backaches, cold symptoms, bruises, joint ache, minor aches, muscle pain, sprains and strains.
A little goes a long way, so apply sparingly on the affected area. Rub it in until it is all absorbed by the skin. Use as much as needed. Easy peasy!
For more information, visit Eagle Brand's Facebook Page. To leave a glowing review of Eagle Brand Medicated Oil, go here!