Don't Waste A Drop With These 6 Best Milk Storage Bags
People often say "don't cry over spilled milk", but if you're a pumping mum it can be pretty frustrating to see all your hard work going to waste. Good milk storage bags are essential for storing your pumped breast milk securely, but like most baby products, there's a dizzying variety of options to choose from. To save you from going through all the trials and errors, we've rounded up a list of some of the best breast milk storage bags available.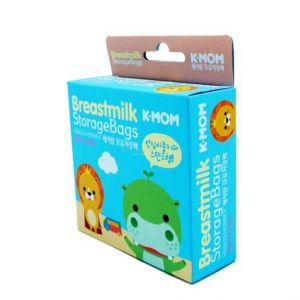 Best Easy-Cut Milk Storage Bag
K-Mom Breast Milk Storage Bag is made with safety and convenience in mind. The sturdy materials and double zipper design prevents the contents from leaking – when you need to pour it out, simply use the cutting guide line to open it up. In addition, every K-Mom Breast Milk Storage Bag is made from antibacterial and non-toxic material, meaning that the contents can be safely and easily thawed without the danger of losing the quality and natural nutrition of a mother's breast milk. Aside from that, each bag has an easy date marking which allows you to tell whether or not the contents are still fresh at a glance, saving you precious time and ensuring that your little one can enjoy only the freshest, healthiest milk.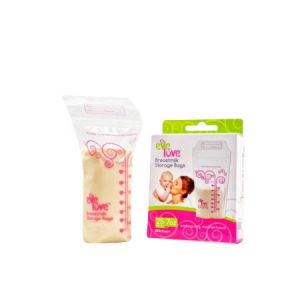 Best Milk Storage Bag For Mothers On-The-Go
Being an on-the-go mother can be pretty tough. After all, it can be hard to find a chance to breastfeed while you're traveling. Designed for busy moms, Eve Love Breastmilk Storage Bag is made from high quality pre-sterilized and BPA free materials, making it safe and suitable for use in both fridges and freezers. In addition, the double zip-lock design helps to prevent spilled milk, while the thick laminate ensures that there is no ink leeching. In addition, Eve Love Breastmilk Storage Bag is double walled to preserve your breast milk's natural nutrients. This self-standing milk storage bag even comes with its own in-built measuring scale to make it more convenient for you to measure out exactly how much milk you're using.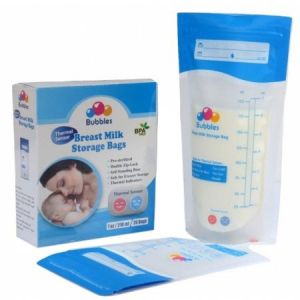 Best Milk Storage Bag With Thermal Sensor
With the Bubbles Thermal Sensor Breastmilk Storage Bag, you never have to worry about whether your milk is ready to drink. This is because each bag comes with a user-friendly thermal sensor, allowing you to know at a glance if the milk is at the correct temperature. This BPA Free bag can be warmed directly using an electrical bottle warmer, saving you time and reducing the risk of accidental spillages. Besides that, the Bubbles Thermal Sensor Breastmilk Storage Bag uses a secure double zip-lock design to prevent any leakage. Suitable for storage in both fridge and freezer, the Bubbles Thermal Sensor Breastmilk Storage Bag even has a designated area for you to mark down the name, date and volume on each bag, allowing you to ensure that only the freshest, most nutritionally rich milk gets served to your little one.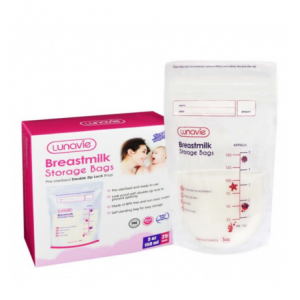 Best Milk Storage Bag For Long Term Freezing
Made from FDA approved material, the Lunavie Breast Milk Storage Bag is safe, secure, and recommended for parents interested in extended freezer storage. Each bag comes pre-sterilized and ready to use, with a leak proof double zip-lock to prevent spillages. Aside from that, these self-standing disposable bags are simple and convenient to use – under appropriate freezer conditions, the Lunavie Breast Milk Storage Bag can keep your milk safely stored for between 3-4 months without losing any nutritional value.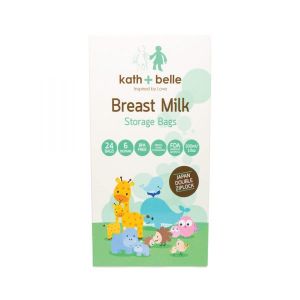 Best Chemical Free Milk Storage Bag
Perfect for parents who are worried about allergies, the Kath + Belle Breast Milk Storage Bags are designed as a safe alternative to chemical based products. Each bag is made from FDA approved and BPA free material that has gone through a medical grade sterilization to ensure safe feeding. Aside from that, Kath + Belle Breast Milk Storage Bags use a double zip-lock and heat sealed sides to prevent accidental leakage or splitting while in the freezer. These high quality bags allow you to express and store breast milk at your convenience, ensuring that your baby never has to go without the natural goodness of Mum's breast milk.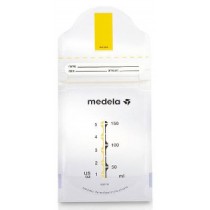 Best Pump And Save Milk Storage Bags
Medela Pump & Save Breastmilk Bags uses an exclusive self-adhesive strap that allows you to pump breast milk directly into the bag. This ensures easy, zero-waste milk collection, allowing busy mummies to save time and energy for more important tasks. Aside from that, the double-walled, food-grade bags have a leak-proof zip closure to prevent spills and allow secure long-term storage. Thanks to the air and moisture barriers, your breast milk's beneficial properties can be retained for longer, allowing you to rest easy in the knowledge that your little one is getting all the nutrients they need to grow and develop.