DNA Testing In Personalising Wellness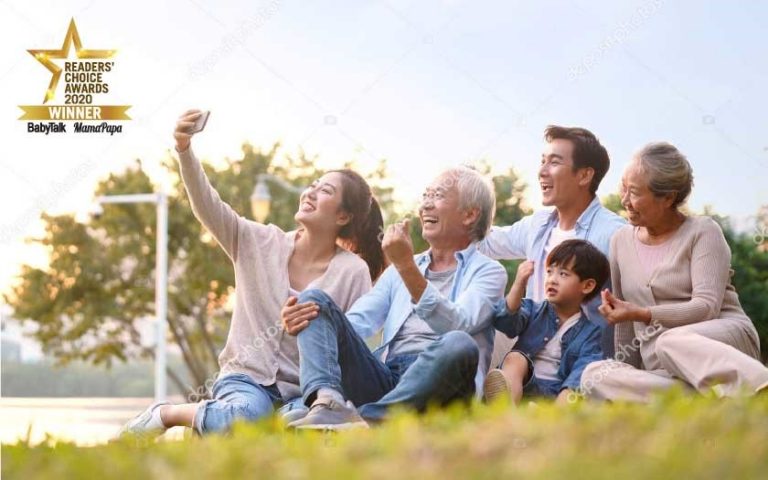 Medicas Genomics has gained recognition for offering complete genetic testing with actionable personalised solutions encompassing the most numbers of genetic markers, genes and traits. Essentially, the DNA of an individual makes him or her uniquely one-of-a-kind and thus differing responses are recorded for factors such as physical activity and external stressors.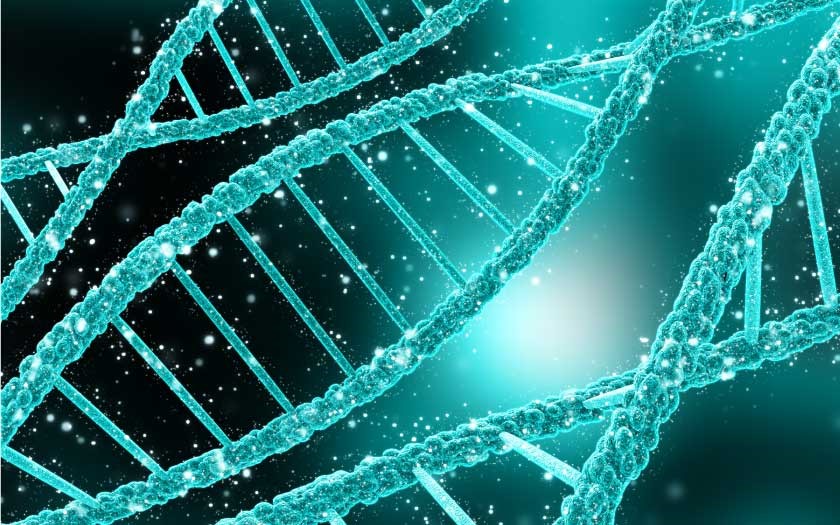 Medicas Genomics presents complete and comprehensive DNA test packages for all in the family. These packages empower you with 88 evidence-based genetic insights encompassing the aspects of fitness, nutrition, derma  (skin serum customization) and longevity inclinations.
In some packages, over 3,000 genes are analysed to personalise lifestyle activities for individuals. And accuracy in this human genetics assessment is assured via a patented ancestry-based bioinformatics system. All carefully designed and systematically implemented in line with our ongoing mission to 'personalise wellness' for our customers in our value-for-money packages.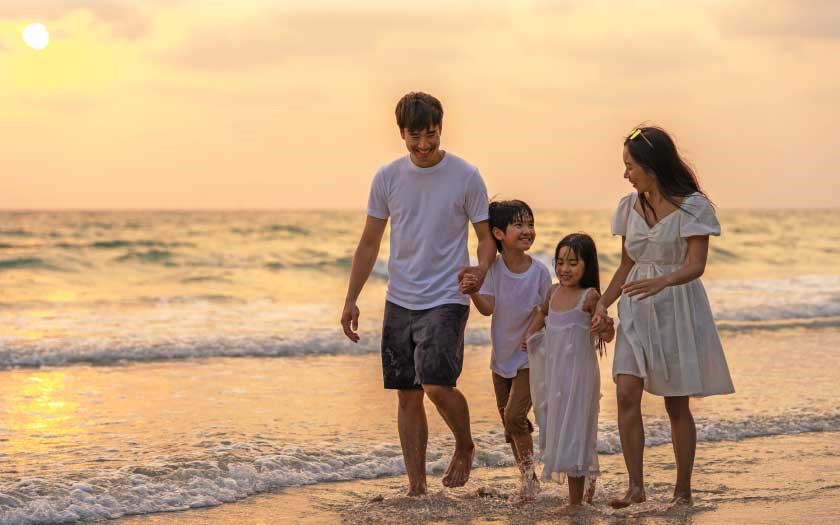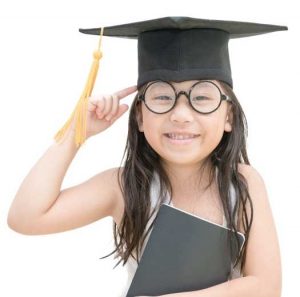 Medicas Genomics recommends that a child should undergo one of its packages – an evidence-based genetic test to ascertain areas which the child is likely to excel in. Once these specific areas have been identified, it would then be more feasible to guide their growth and personal development minus the guesswork. Parents can then zero in on their kids' talents to build on these innate abilities. Time, efforts and resources can now be designated towards targeted spectrums of development. Choosing suitable extra-curricular programs for the child is next, towards fulfilling natural potential. Indeed it has been acknowledged that each child has gifted talents which are encoded and decoded from their genes. With this 'genes roadmap', parents can thus undertake proper planning to optimise their innate capabilities  – aimed at helping them achieve success according to their strengths.
A simple saliva sample from the child can already unveil 34 genetic insights into a child's health, diet, talent and individual personal tendencies. This is achieved by a painstaking evaluation of 1,800 genes with expert advice from a licensed cognitive psychologist. This package is suitable for kids aged 4 upwards.
In the South East Asian region, Medicas Genomics provides the most comprehensive DNA testing services, complete with actionable personalised solutions encompassing the highest number of genetic markers, genes and traits.
Medicas Genomics has recently won the BabyTalk Readers' Choice Award 2020 for the category of DNA Test For Family and DNA Test For Mothers.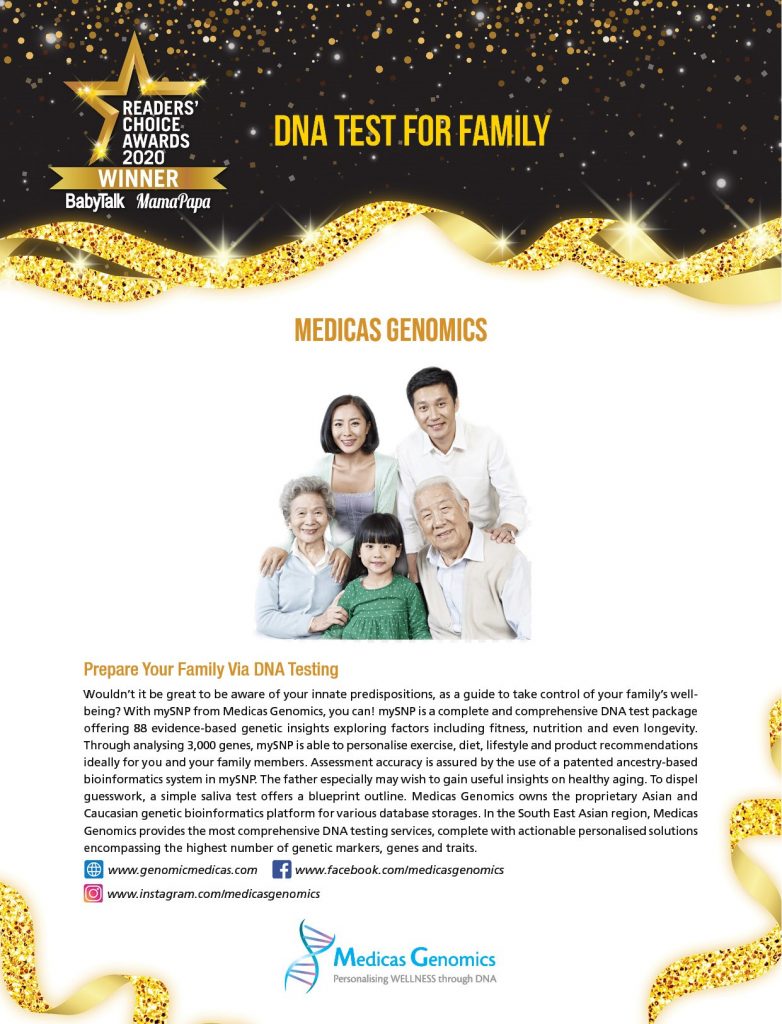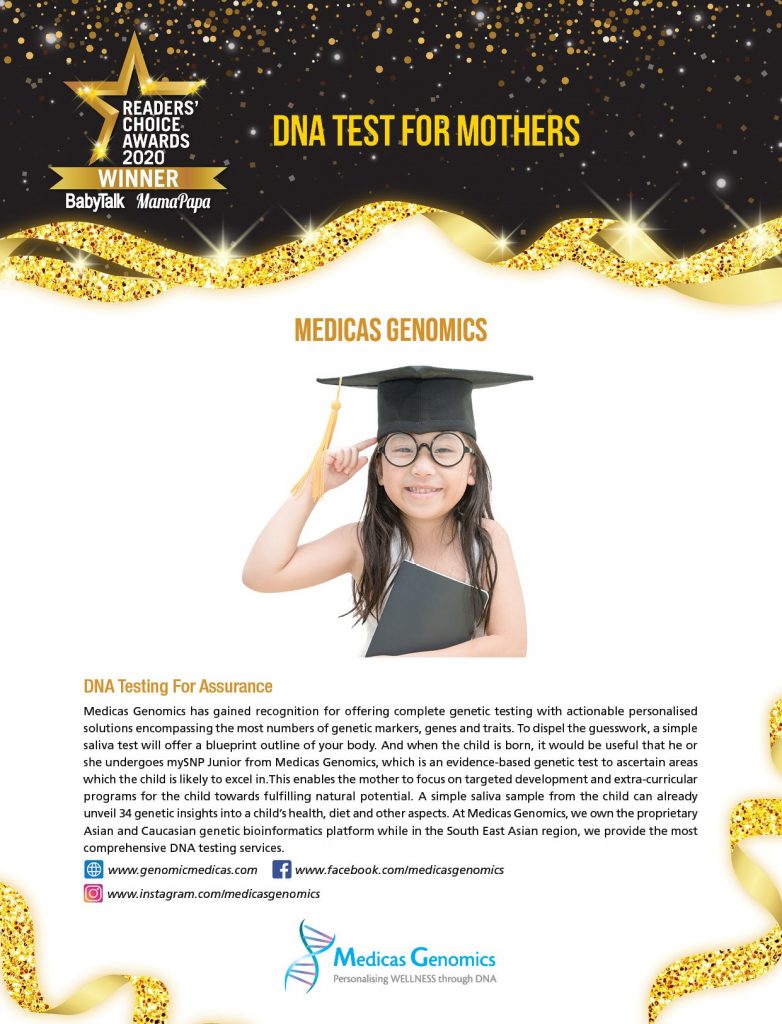 For more details, visit their website, Facebook and  Instagram today!