Digital Education For All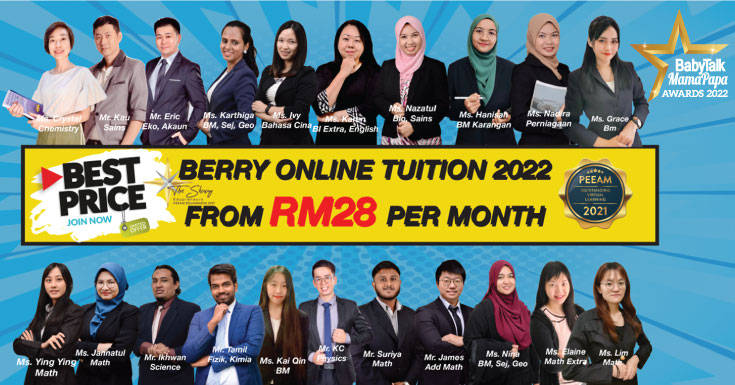 With the coronavirus ravaging the entire world, all education systems had to be temporarily shifted to a virtual mode. Although schools have resumed their offline mode of functioning after a long time and the world has slowly returned to its old track, there have been some significant new additions to modern education. Online tuition is one such addition that has completely revolutionized learning in the 21st Century.
Children are often extremely exhausted after returning from school to get ready for another two hours of tuition. But they also need special guidance in some of the subjects to score better marks. As a potent solution to this problem, Berry Group Online Tutor was established, specializing in digital learning. They aim to provide the best guidance to children in various subjects where they need extra attention through an online platform.
Why should you consider Berry Group Tuition Centre?
 Berry online tuition by Berry Group Sdn Bhd has a record of encouraging the academic success of over 10,000 students from the 1st standard to Form 5. The reason behind their massive success is the support they provide students in unleashing their capabilities through constructive ideas and solutions. Berry Tuition Centre believes that the pace of the school might not suit every child equally, nor is it possible to attend to every child individually within a school classroom space, so it is crucial to offer a very reliable learning platform for the students from where they would get the extra guidance that they need.
The faculty team at the Berry tuition centre have invaluable teaching experience in the Malaysian domain of education to empower the students through KSSR and KSSM sets of syllabi. This trusted team of educators include renowned academicians, many renowned book authors, former SPM markers, and school teachers.
By enrolling in Berry tuition classes, students can have access to thousands of interactive tools which ensure engaging and cognitive learning for the children. The classes are conducted on a virtual platform which enables digital learning, homework management, and lesson scheduling for the students. It is the best platform for students to learn at their own speed from the best available teachers from all over Malaysia.
One of the greatest advantages of home learning through an online platform like Berry Group is that although there are competitors among the students, they still get the opportunity and platform to learn according to their level. Every child has a unique capacity and platforms like this identify and enhance the particular skillsets of children in a way which is comfortable for them.