Dermalogica BioLumin-C Serum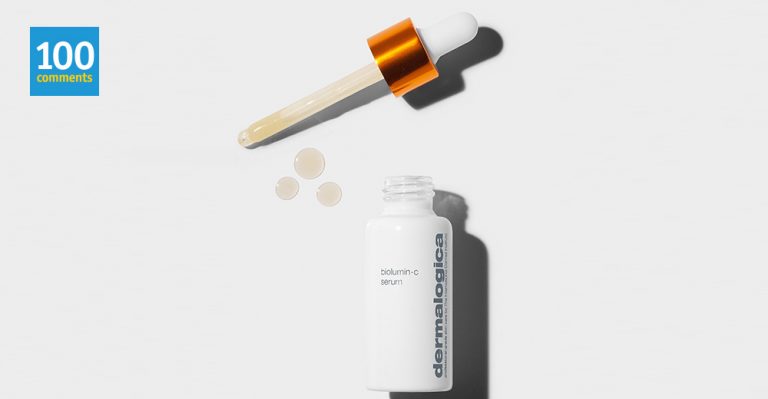 Your skin endures a lot. Every day, natural and environmental triggers work to change its structure from inside and out – speeding up the aging process and resulting in uneven skin tone, hyperpigmentation, fine lines, wrinkles and loss of elasticity. Skin can fight back against these processes, but it needs help. Latest research shows that Vitamin C can actually enhance the skin's natural defense system, helping it to defend itself from oxidative stress. There's just one problem: many topical Vitamin C products on the market contain unstable ingredients and may not get to the right place to provide effective protection. We set out to change that. Dermalogica's BioLumin-C Serum combines an ultra-stable Vitamin C complex with advanced bio-technology – delivering the natural power of Vitamin C where it's needed most. BioLumin-C does more than simply brighten, firm and reduce the appearance of fine lines; it enhances skin's own defenses, giving clients brighter skin from within.
Ingredient features and benefits:
BioLumin-C Serum works with the skin, delivering advanced ingredients that enhance skin's natural defenses to brighten, firm and defend.  
Ascorbyl Methylsilanol Pectinate protects against free radical damage and helps even skin tone.
Aminopropyl Ascorbyl Phosphate, one of the most stable forms of Vitamin C that helps firm skin and improve the appearance of fine lines and wrinkles.
Palmitoyl Tripeptide-5 firms skin and reduces the appearance of fine lines and wrinkles.
Lactic Acid removes dulling debris, revealing brighter skin.
Sophora Japonica Flower Extract a rich source of polyphenols with antioxidant protection.
Salvia Hispanica (Chia Seed) Oil, rich in antioxidants, moisturizes and helps quench free radicals.
How to Use:
Smooth over cleansed face and neck morning and night, after toning and before moisturizing.
Try our app!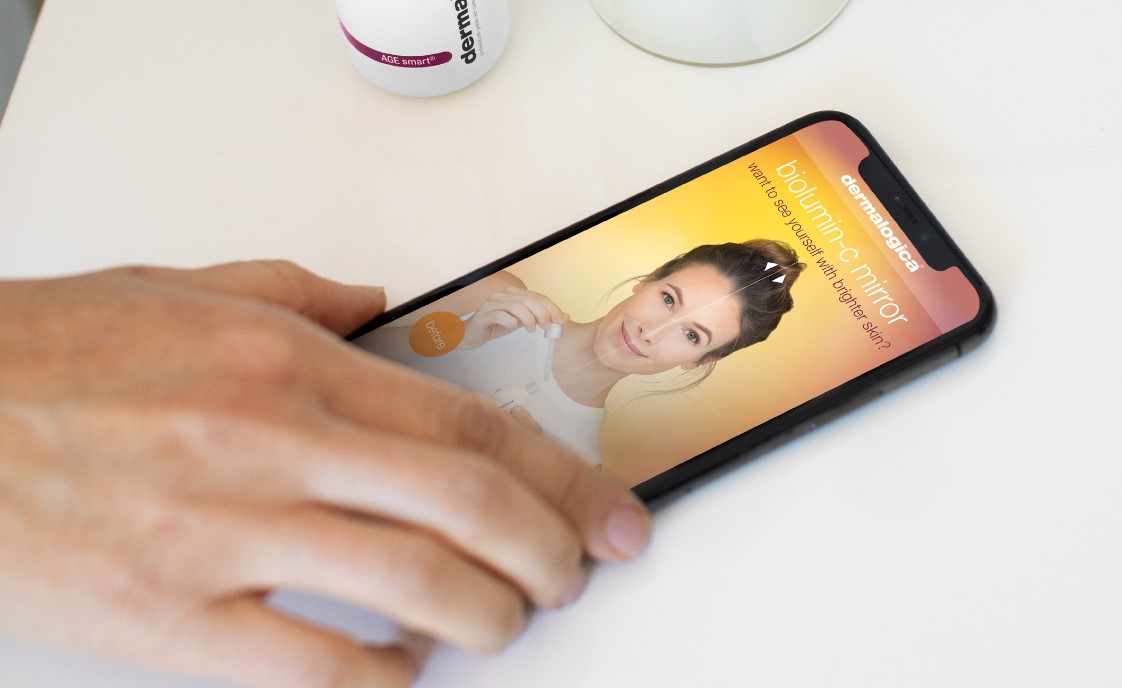 Check out our BioLumin-C Serum mirror app, www.biolumincmirror.com
to see how you look with brighter skin!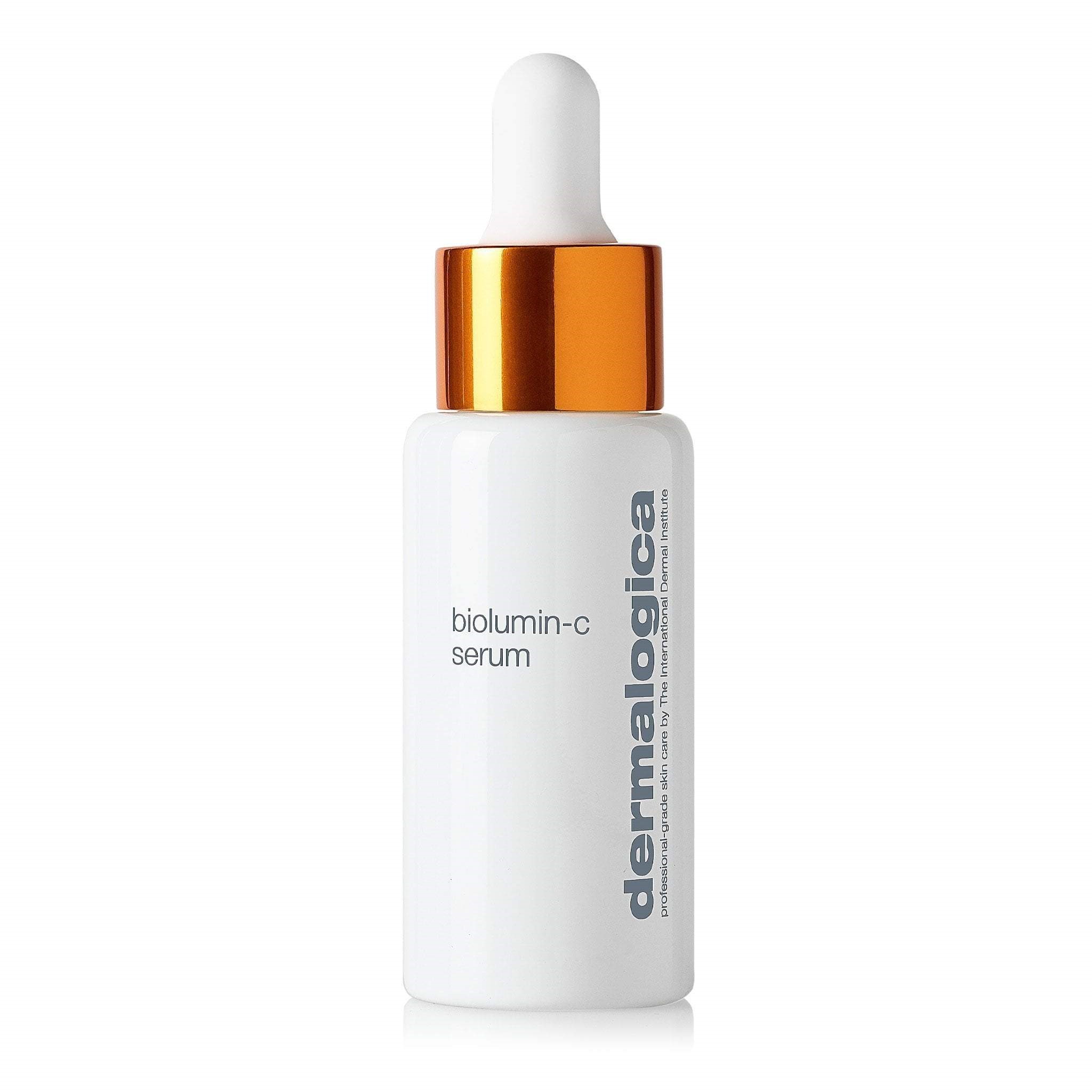 Dermalogica's BioLumin-C Serum 30mL retails at RM544 and is available in all authorized Dermalogica skin care centres nationwide by Esthetics International Group  Berhad.
For more information, please visit their website,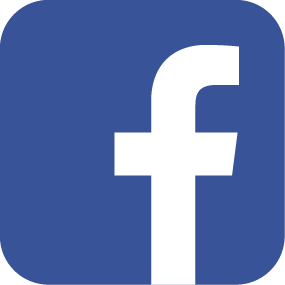 Facebook and 
 Instagram page
About Dermalogica:
Dermalogica is a professional-grade skin care developed by The International Dermal Institute. revolutionized the skin care industry when it emerged into the marketplace in 1986 with innovative formulations, which excluded common irritants, including SD alcohol, lanolin, mineral oil and artificial colors and fragrances. Jane Wurwand developed the products to better support the advanced curriculum she had developed a few years earlier for The International Dermal Institute, which she also founded. Wurwand led the company's growth from an idea to the world's most-requested professional skin care brand.
Dermalogica today is sold in more than 100 countries worldwide and trains over 100,000 professionals per year around the globe. Dermalogica products are available in select skin treatment centers on the recommendation of a qualified professional skin therapist in addition to the brand's concept spaces located around the world and online at dermalogica.com. Dermalogica is made in the USA, with its global operations based in Carson, just south of Los Angeles. To learn more about Dermalogica, please visit www.dermalogica.com.my
About Esthetics International Group:
Esthetics International Group Berhad (EIG) is a leading beauty and wellness company in ASEAN and Hong Kong, with over 38 years' experience in the industry. EIG has been listed on the Main Market of Bursa Malaysia Securities Berhad since March 2004.
EIG is the exclusive distributor of Dermalogica® products in Malaysia, Singapore, Hong Kong, Thailand, Indonesia, Philippines and Brunei, and exclusive supplier of Dermalogica products to Vietnam and Cambodia.  EIG also operates and retails Dermalogica in over 82 AsterSpring corporate outlets and supplies to a further 1,000 Dermalogica authorized dealers around the region.
For additional information on Dermalogica products, interviews, product samples or high resolution product images, please contact our Marketing Department at:
jashana.valli@estheticsgroup.com                       Tel: 03-7809 6688 ext: 274, 292, 269